While there are plenty of things to do in Park City year round, the holidays are a special time to be visiting. Whichever holiday you are celebrating, there are countless Park City events that you will want to mark down on your bucket list. You will not have a dull moment, as the city is illuminated with Christmas lights and holiday cheer.
Although the city is a notorious ski destination, do not let this overshadow the other great qualities about this charming town. Hop off the slopes to find music, art, fireworks, good food, parades, and more. Read on to find out how you can enjoy all the holiday events the city has to offer.
Community Tree Lighting and Fireworks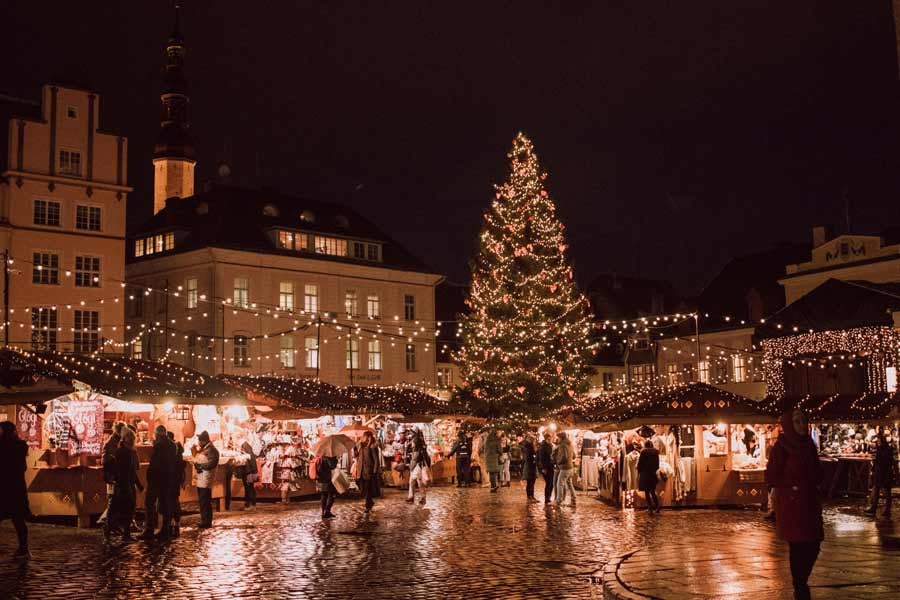 Kick off your Utah holidays at Canyons Village for the annual tree lighting ceremony and fireworks. Bring friends and family to enjoy live holiday music with flamingo, or check out the ornament souvenirs. If you have kids, don't miss an opportunity to take photos with Santa. If they were nice, tell them to have their wish lists ready!
Also during the ceremony will be a live ice carving demonstration by Iceworks. For over 15 years, these ice decor specialists have been hand-crafting ice creations at Utah's finest hotels, convention centers, and parties. The stunning creations do not stop there. After the ice demonstration, the Canyons Village Holiday Tree lights up. Finally, end the night with a gorgeous firework display.
Winter Electric Light Parade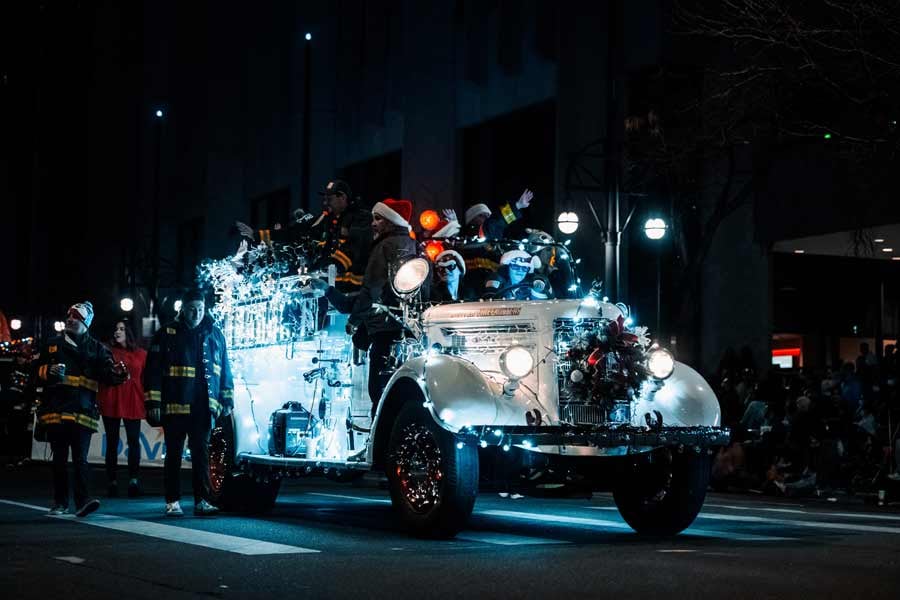 Attend the Electric Light Parade on December 3rd to get the full holiday experience. Gather your friends and family for a fantastic display of lights on cars, trucks, bicycles, trolleys, and other creative vehicles. Historic Park City is the perfect place to combine the show with one of numerous dinner options. Even better, the show is free to attend. If you consider yourself creative, the show is free to participate! Participants have the chance to win cash prizes, who are awarded by a panel of local judges. However, the focus of the competition is not necessarily whoever wins, but just about bringing the community together in a creative and festive way.
Park City Holiday Spectacular Sing-A-Ling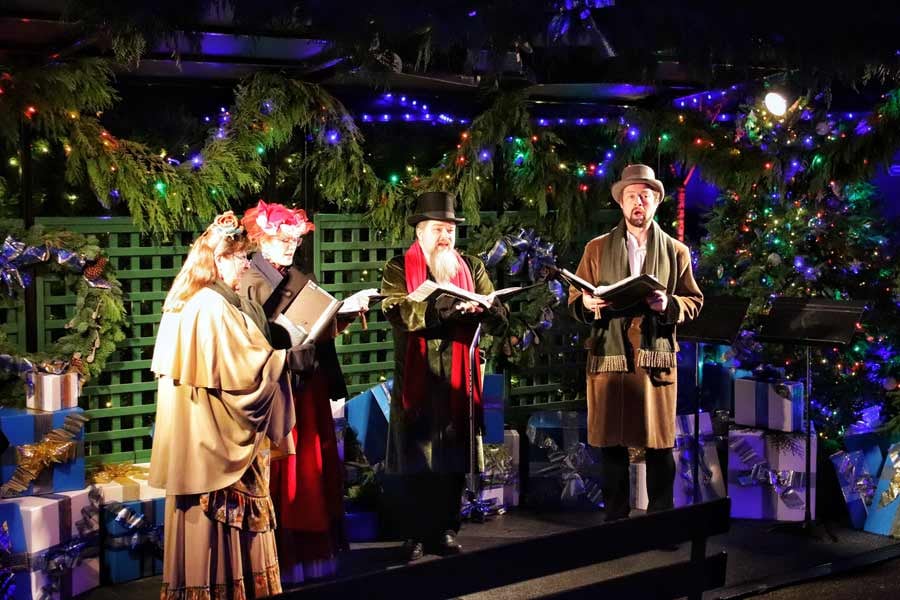 Starting December 15 through the 18th at Park City's Egyptian Theatre, stop by for the annual holiday tradition. Performed by a local cast, the show features dances, skits of holiday favorites, and choir-led sing-alongs. This is a great event for families as Santa Claus also makes an appearance.
The Mary G. Egyptian Theatre hosts a variety of theater, comedy, musical acts, and special events throughout the year. It continues to function as a landmark venue on Park City's Main Street. First time visitors love seeing the theater as it captures much of the city's charming and distinctive flavor that grows with time.
Related Reading: Planning Winter Family Vacations: Tips & Tricks
Santa Comes Down the Town Lift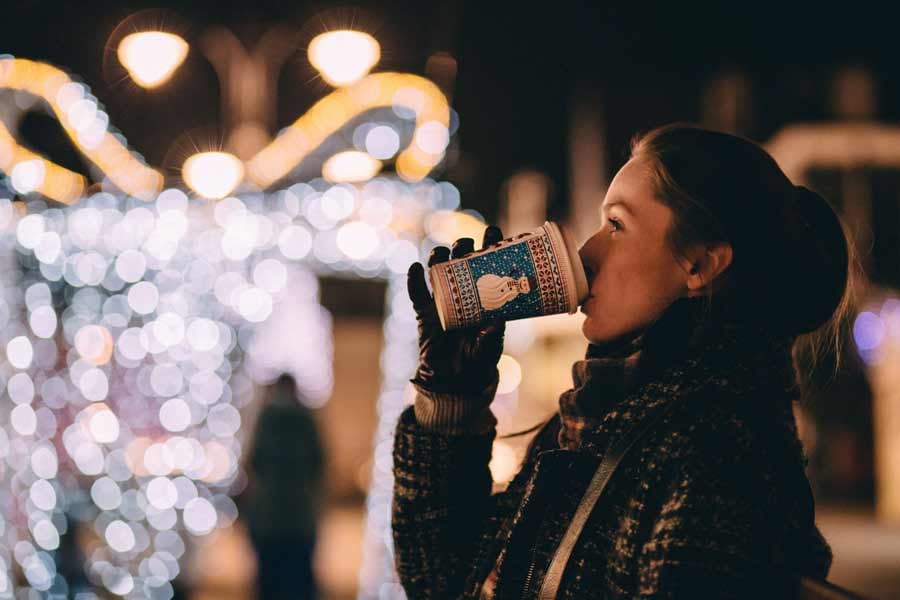 Come see Santa as he arrives in true Park City Style– via the Town Ski Lift! This iconic holiday tradition happens mid December and is a great way to get everyone in the spirit. Kids can watch their dreams come true as his magical sleigh descends into the city. Come sip on hot cocoa, enjoy live music, and more festivities. Of course, Santa will be ready for photo opportunities as well. Everyone enjoys the show, whether it's a romantic couple strolling the town or a large family with kids who've waited all year for this. Whatever the case may be, the cheerful environment is sure to bring everyone together.
Park City's Torchlight Parade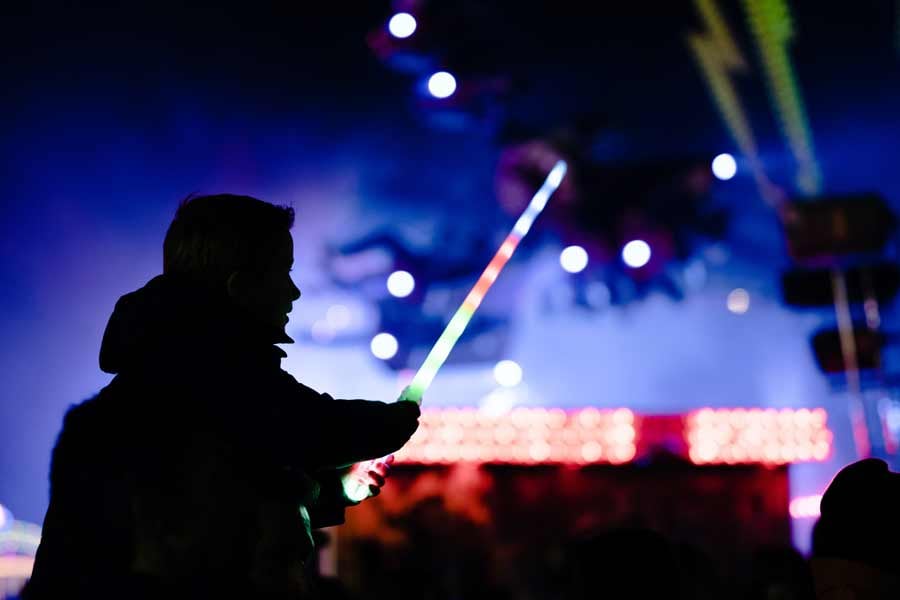 The annual Deer Valley Torchlight Parade is one of the most popular traditions in Park City. On December 30th, Park City's synchronized ski and snowboard instructors are lit up by lights and torches that can be seen for miles. The event is free and open to the public and is performed by over 100 skiers. Guests are treated to complimentary hot chocolate, ciders, and cookies as they watch the show. The Torchlight Parade is a longstanding tradition that brings everyone together for a beautiful evening on the mountain. Many guests return year after year and make it part of their own tradition.
Kamas Action Winterfest
Kamas Action is a volunteer group working the revitalization of Kamas Valley, roughly a 20 minute drive outside of Park City. Visit the Kamas Action Event Center for a day of winter festivities, including:
Santa at City Hall

A Holiday Bazaar

Historical Library Talk

Carols Under the Tree
There will also be a Tree Lighting Challenge to showcase your business, family, or group. Get your creative juices flowing and come decorate a table-top tree! Trees will be on display at the Holiday Bazaar and offered for sale in a silent auction. The tree that raises the most money will win a prize. The best part is that all proceeds go towards Kamas Action events for 2023. Come show your support for a great city and get in the holiday spirit!
Visit the Ice Castles
As one of the four Ice Castles in the US, you don't want to miss this attraction. Complete your fairytale winter activities at the Ice Castles in Midway, roughly a 30 minute drive from Park City. The location is home to thousands of ice-carved tunnels, icicles, and snow sculptures that offer an amazing outdoor experience. The seasonal activity is offered in the winter months of December to February, making it a perfect addition to your holiday bucketlist. The Ice Castles are located inside the Homestead Crater and feature hand-placed sculptures made by professional ice artists. You will also see stunning frozen thrones, LED-lit sculptures, slides, fountains, and more.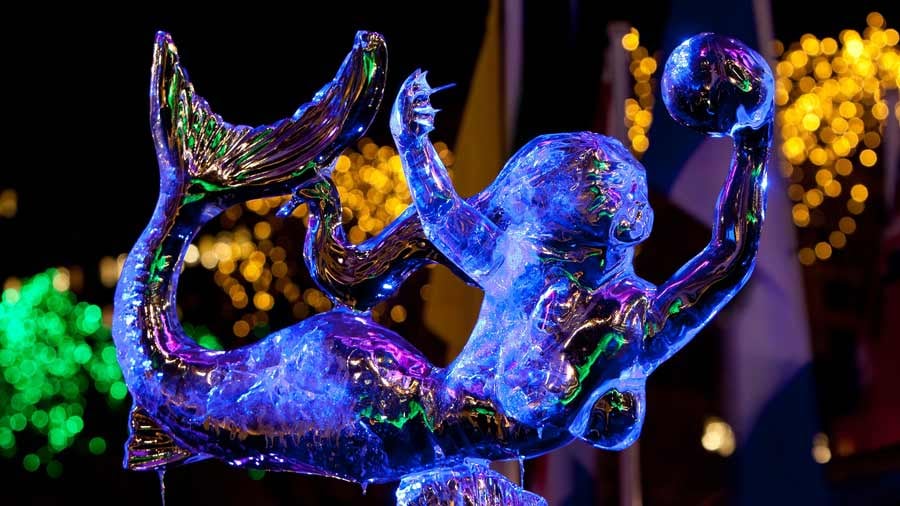 Silver Sky Nights
Wrap up your winter celebrations with a fireworks show at Canyons Village. Starting in December, Silver Sky Nights puts on a spectacular fireworks display. The winter spirit is kept alive as you enjoy live music, treats, and entertainment such as live ice carving. In case you didn't get enough Park City holiday events, the Silver Sky continues twice a month until February. So even if you spent your holidays at home, you can still feel the spirit as if they never ended!
The Best of Park City
Park City offers plenty of winter activities, attractions, and events. It is an excellent place to spend the holidays as an individual or family. However, no list of things to do in Park City in winter would be complete without mentioning its snow activities. If you have burnt yourself out of holiday activities during the winter season, grab your gear and hit the slopes for skiing, snowboarding, and snowmobiling.
Park City offers the ultimate snowmobiling experience. Consider booking your stay at Daniels Summit for a comfortable winter vacation. Daniels Summit provides snowmobiles and gear for rent, has both guided and unguided tours, and has miles of stunning trails. It is located in Heber City, roughly a 30 minute drive south of Park City. Whether you have never snowmobiled before or you are a pro, there is a place for everyone.