Is there anything more magical than a weekend getaway? We don't think so, especially with an enchanting destination like Park City, Utah! Our stunning landscapes, plentiful leisurely activities, and reinvigorating mountain air are, quite simply, irresistible.
Below, we list out the absolute best things to do during a Park City weekend getaway. For your convenience, we've sectioned the blog by the time of the year to offer ideas for both summer and winter getaways. So read on, take notes, and make your dream getaway a reality!
Summer Getaway Ideas
1. Make a Big Catch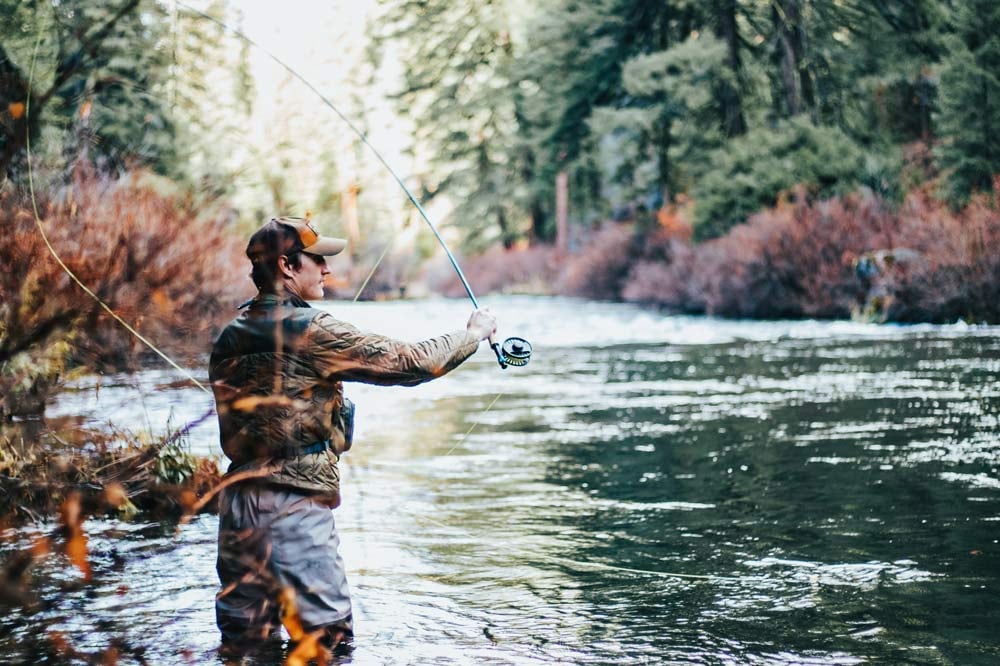 Park City may have the best snow on earth, but the town isn't just a skiing haven. In the summer, all that snow melts and runs into the area's rivers and reservoirs, making them ideal places for fishing.
If you're looking for a true all-round trout river, then you'll definitely love Provo River and Weber River. The fish in these spots love to snack on nymphs, and you'll pick fish up on scuds, zebra midges, and sow bugs.
For calmer waters, head over to Echo Reservoir, Jordanelle State Park, or Strawberry Reservoir. They're all well stocked and promise a fly-fishing experience of a lifetime.

2. Tee Up On a Golf Course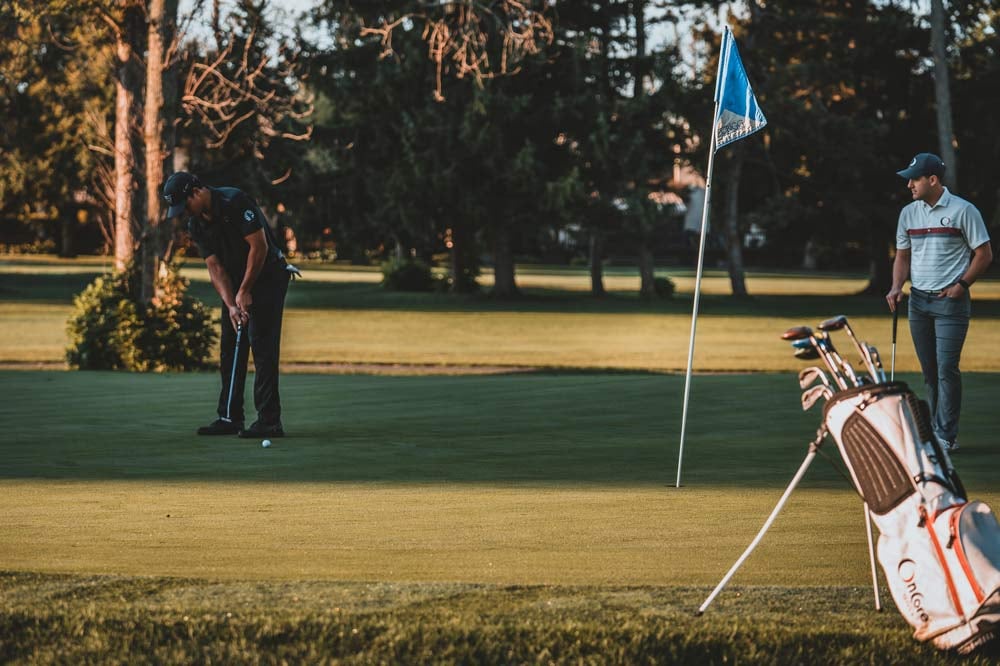 If you hear someone bragging about how far he hit the ball on a recent golf vacation, you might ask where he was when he experienced this feat. Chances are, it was Park City.
With fifteen golf courses to choose from, you can golf at world-famous championship courses or local links, all of which are equipped to handle your hardest drives. And it certainly doesn't hurt your game when you play in summer temperatures that are generally milder than many other golf destinations.
3. Go Horseback Riding in the Mountains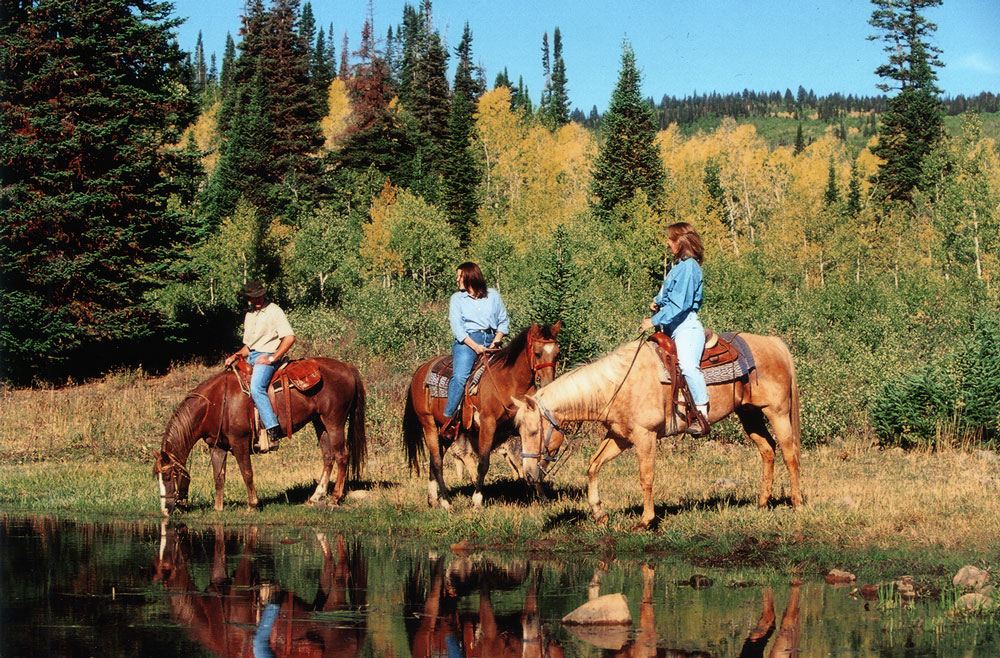 Endless trails, dramatic scenic backdrops, and rich history of horseback riding make Park City an ideal destination for equestrian immersion.
Red Pine Adventures, located next to the Canyons Village, offers guided horseback rides all on Red Pine's own privately owned land. Spending your getaway there means you'll feel refreshing mountain air from atop your horse and a wholesome view of scintillating mountain peaks and meadows full of wildflowers.
For a true mountain horseback riding experience, consider joining us at Daniels Summit, located approximately 30 miles south of Park City. Far away is the congested city and its noisy highways, allowing you to relax, drink up all the scenery, and even stay in our unique lodge style resort.
4. Soak in the Views Aboard a Hot Air Balloon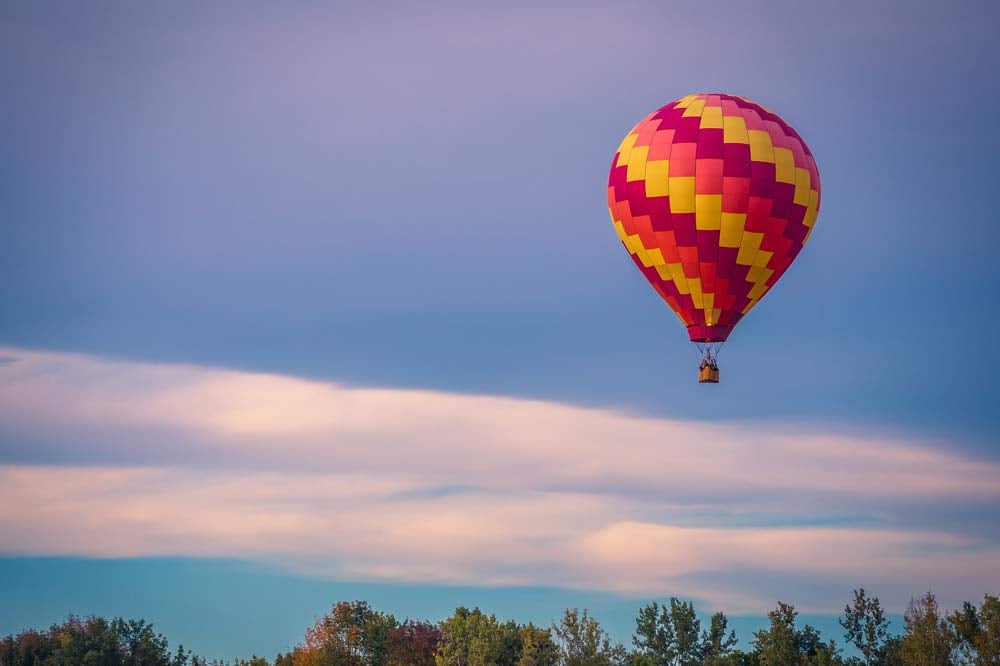 Looking for a jaw-dropping way to make your Park City getaway unforgettable? Hop onto a hot air balloon.
Glide over the majestic Uinta Mountains and peek onto the Cottonwood Canyons, all while enjoying a bird's view of the city.
Local balloon companies Park City Balloon Adventures and Skywalker Balloon Company offer weather-dependent rides daily, so be sure to book with either beforehand.
5. Feel the Thrill of Mountain Biking and Hiking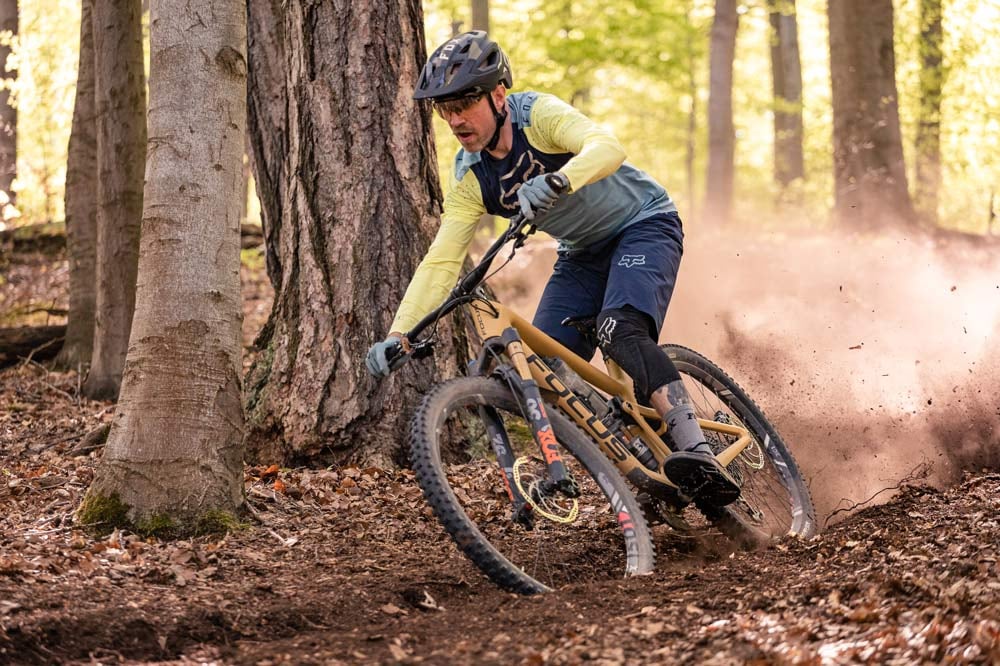 In Park City, bicycle riding is not just a way to get around before you get your driver's license; it's a way of life.
Partake in Park City's rich bike culture by taking on Rail Trail, Round Valley, or the more popular Armstrong Trail. With equal parts thrill-side and chill-side, you'll experience real outdoor adventures, shaken and served with a well-deserved dose of enthralling mountain drop-offs.


Related Reading: The 6 Best Hikes Near Park City

6. Explore Uinta National Forest on an ATV
Located in north central Utah, Uinta National Forest is known for its high elevations and cool temperatures. It is particularly popular for backpacking since it includes the gateway to Kings Peak – Utah's highest point. However, its long trails and numerous wilderness areas make it perfect for UTV riders.
Equally, the trail offers challenging climbs and steep drop-offs that are great for expert UTV riders. Add it to your bucket list and test your riding skills on the Uinta National Forest ATV trail. Looking to ride for multiple days? Our mountain-style lodge is conveniently located at the entrance to Uinta National Forest is among the best and most unique Utah hotels and resorts in the state.


Related Reading: The 7 Best ATV Trails in Utah


Winter Getaway Ideas
7. Go on a Dog Sledding Adventure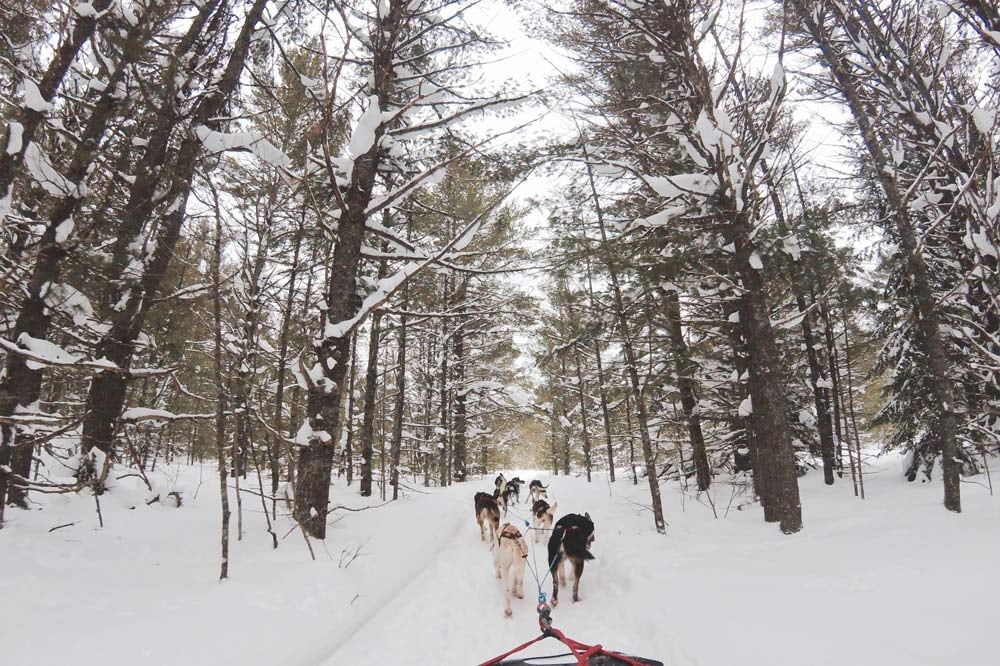 Of all the things to do in Park City in the winter, dog sledding is a must. Each dog sledding company in the area has teams of beautiful huskies, some rescue dogs, and other arctic breeds, all chomping at the bit to drag a winter sled under the guidance of professional racers.
All Seasons Adventures, North Forty Escapes, and Luna Lobos Dog Sledging are all located within the vicinity of the city, and they all offer unlimited fun in the snow with human's best friend. If this isn't the best way to spend your Park City weekend getaway, we don't know what is.
8. Partake in a Tubing Experience Like No Other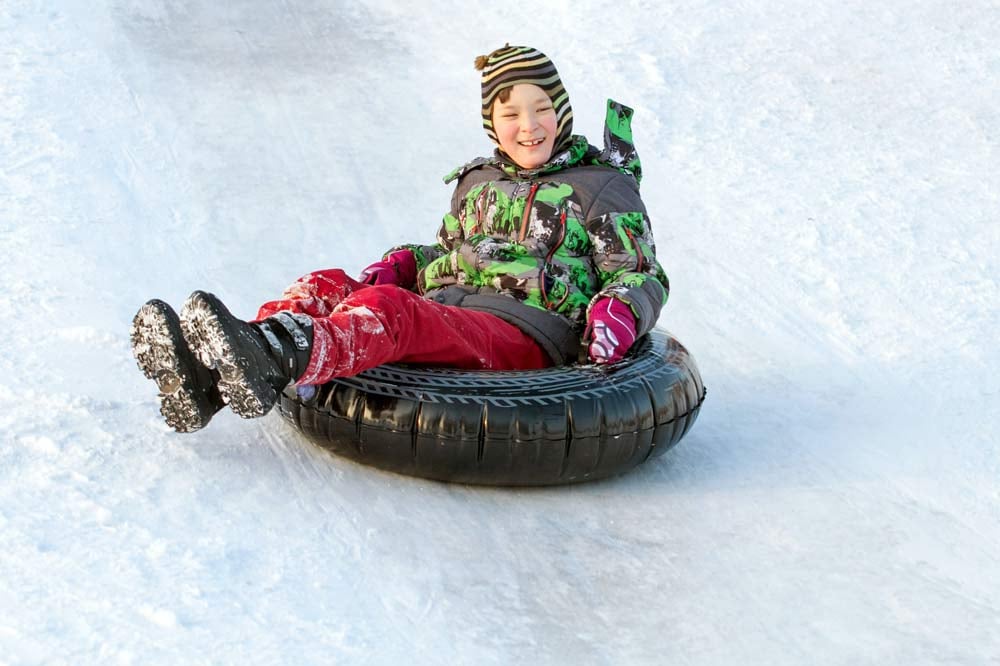 Bundle up the kids in hats and mittens and head for the hills—that's where you'll find plenty of tube-friendly terrain. It's hard for anyone not to emit a lighthearted giggle as you sail down the hill, catching a bit of air as you roll over gentle bumps.
For the ultimate tubing experience, try the hills at Woodward Park City and Soldier Hollow Tubing Park. Lift and tow ropes will lug you or your loved one's tube to the top of the hills, giving you time for more runs—and more laughs.
9. Book a Snowmobile Tour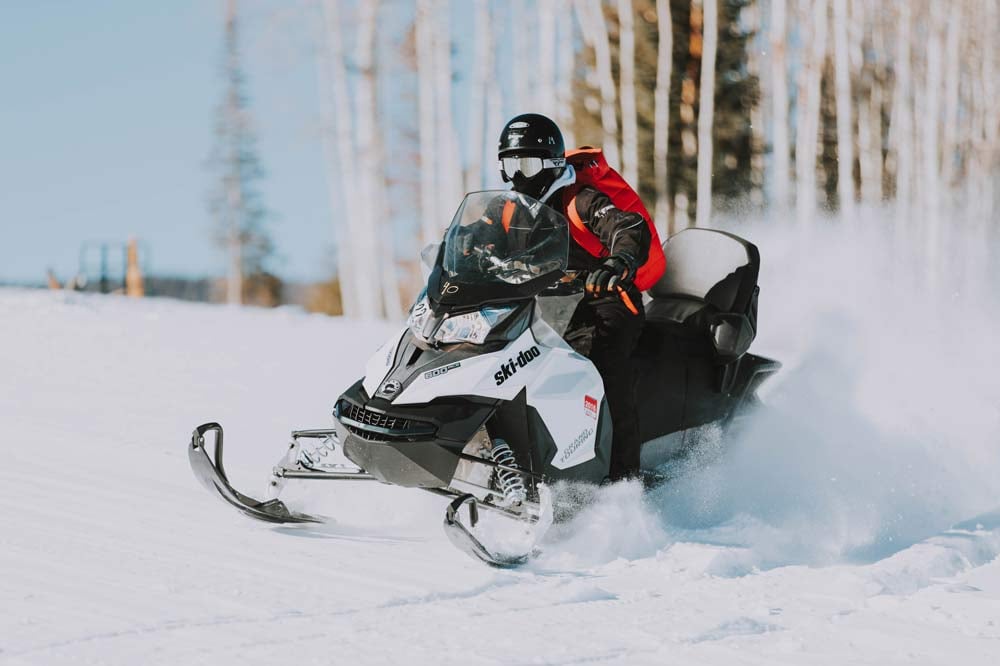 Your Park City weekend getaway is pretty much incomplete without a snowmobiling adventure.
Do you want groomed trails, or do you prefer the untouched powder? Do you like taking it easy, or do you want to feel the speed? Whatever your preference is, you're guaranteed freedom at its wintery best! Not to brag, but with 200+ miles of groomed trails, our snowmobiling experience is one of the best in the country.
10. Get Your Skiing Boots On and Hit the Slopes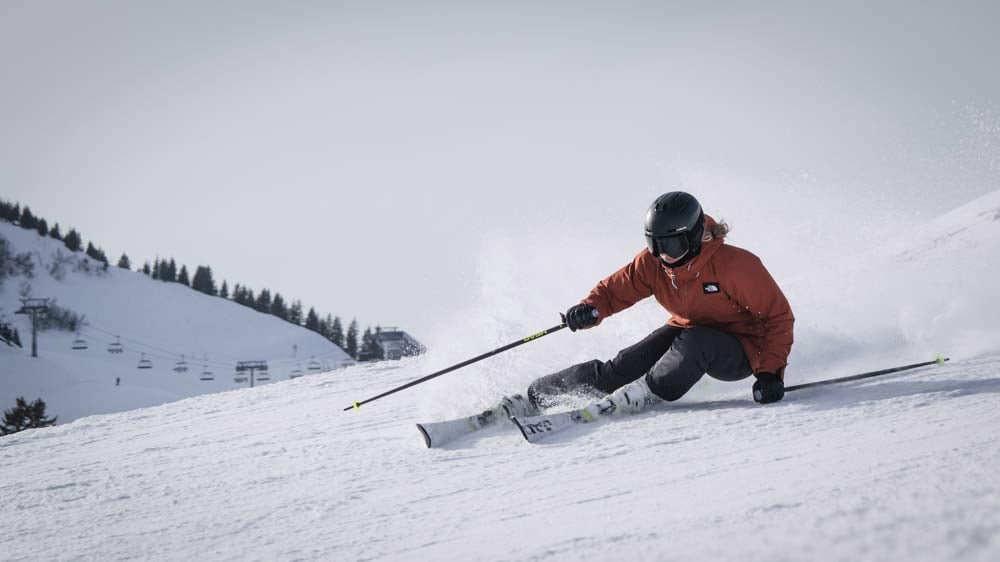 You knew this was coming, didn't you? Out here in Park City, there are a hundred and one ways to enjoy the snow, and skiing is on top of the list. With an average snowfall of 300 to 400 inches per year, it's easy to enjoy ultimate winter sports on this side of Utah.
For maximum fun, head over to Park City Mountain Resort. The mountain itself features everything from casual slopes for beginners to steep routes perfect for the experienced skier. Oh, and did we mention that the trails on it are so many that you can be on the mountain all day and still never ride down a trail more than once?
11. Visit an Art Center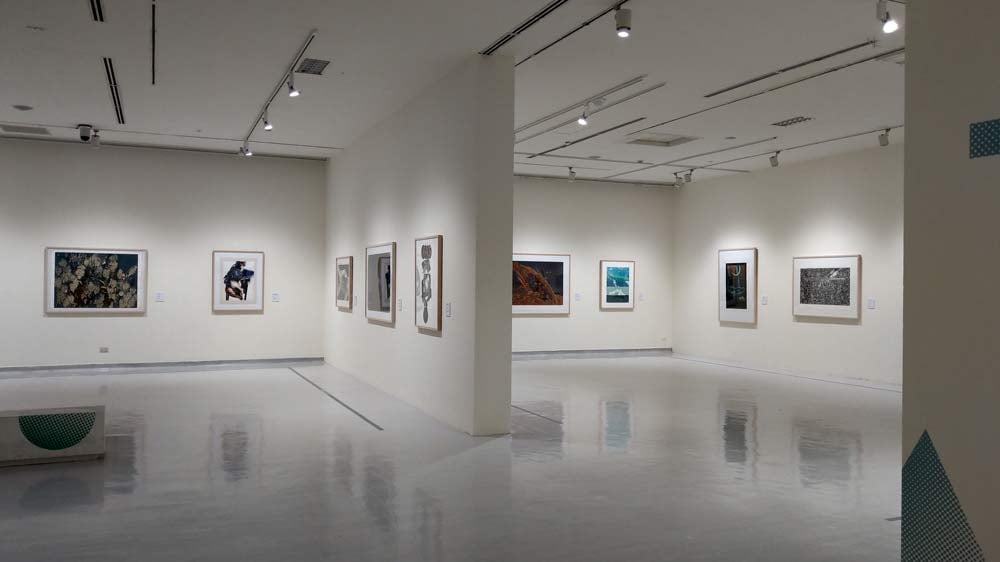 Not a big fan of the slopes? Or probably you're after a relaxing Park City weekend getaway that won't wear you down one bit? Then you might fancy spending a day at Kimball Art Center.
Not only is the art center's main gallery (with rotating special exhibits) open daily and free of charge, they also offer endless opportunities for studio time and classes. You and your loved one can enroll in painting, drawing, or pottery classes—even if it's just for a day or two.
Park City is Calling
Did this rundown make you feel warm and fuzzy about a Park City weekend getaway? Good! Now it's time to make your trip a reality. When you choose to stay with us at Daniels Summit Lodge, you're assured of gorgeous amenities, exceptional services, and breathtaking mountain views. In addition, we offer comfortable quarters and daring experiences sure to make every single minute of your getaway worth it.