Utah is considered among the top destinations for the off-roading enthusiast. It includes narrow rocky trails, wild landscapes, wide-open natural parks, and vast-sweeping dunes that make it perfect for UTV lovers. There is no shortage of UTV trails to explore in Utah.
However, with more than 30 UTV trail routes to choose from, it can be somewhat challenging to pick the best option. After all, everyone is looking to find a trail that makes them feel like Mad Max: Trail Warrior. Below, we take a comprehensive look at the best UTV trails in Utah to get your ride on. Read on to enjoy your Utah UTV experience to the fullest.
Uinta National Forest ATV Trail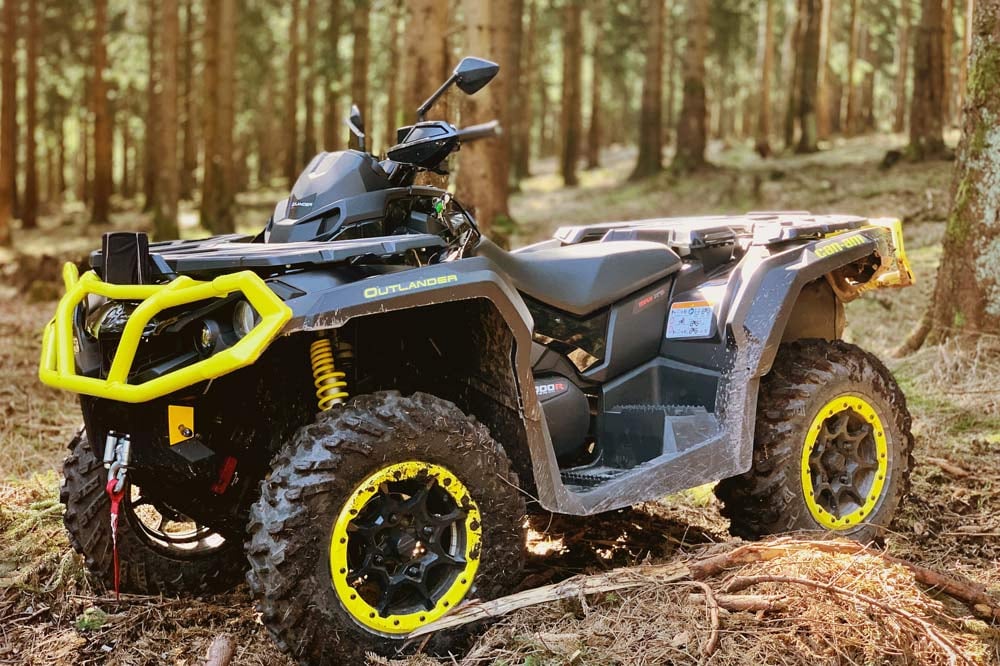 Located in north central Utah, Uinta National Forest is known for its high elevations and cool temperatures. It is particularly popular for backpacking since it includes the gateway to Kings Peak – Utah's highest point. However, its long trails and numerous wilderness areas make it perfect for UTV riders.
Equally, the trail offers challenging climbs and steep drop-offs that are great for expert UTV riders. Add it to your bucket list and test your riding skills on the Uinta National Forest ATV trail. Looking to ride for multiple days? Our mountain-style lodge is conveniently located at the entrance to Uinta National Forest is among the best and most unique Utah hotels and resorts in the state.
Pine Lake Trail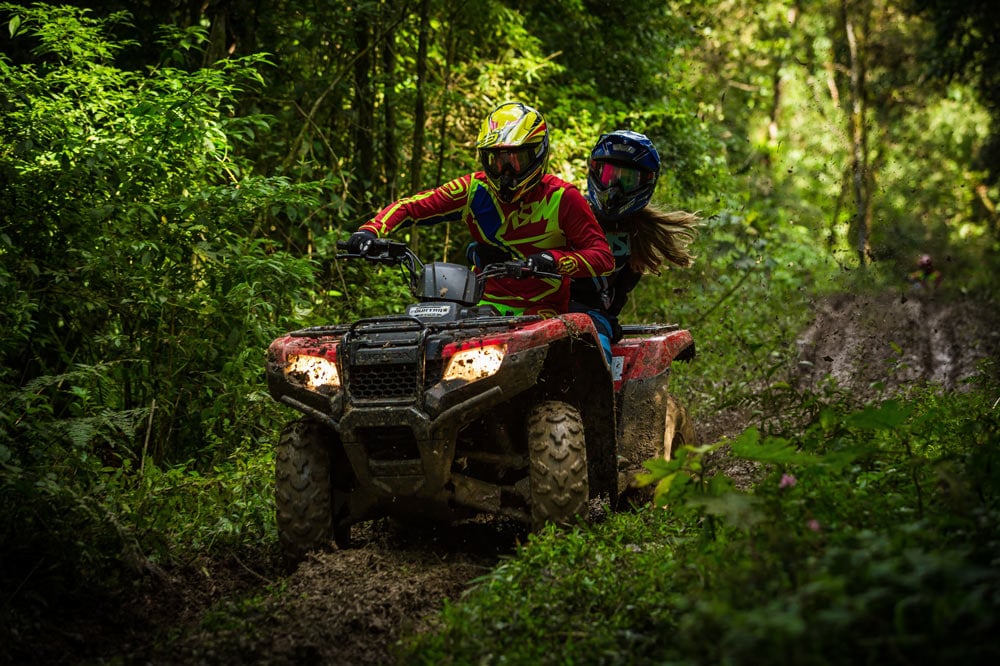 If you are looking for a scenic trail with numerous beautiful lookout points, Pine Lake trail is the place to ride. Located near Panguitch, Utah, this UTV trail loops through the natural forest and offers nothing short of spectacular views. You could also camp at the local Pine Lake campground to enhance your experience.
It is an easy UTV trail that is perfect for beginners in the UTV world. You get a 21-mile course that is mostly two-way and has an elevation of 7,500 feet to 10200 feet. However, you will need to pay a $15 fee to gain access to the campsite and other extra fees for additional vehicles.


Related Reading: The 6 Best Hikes Near Park City
The Great Western Trail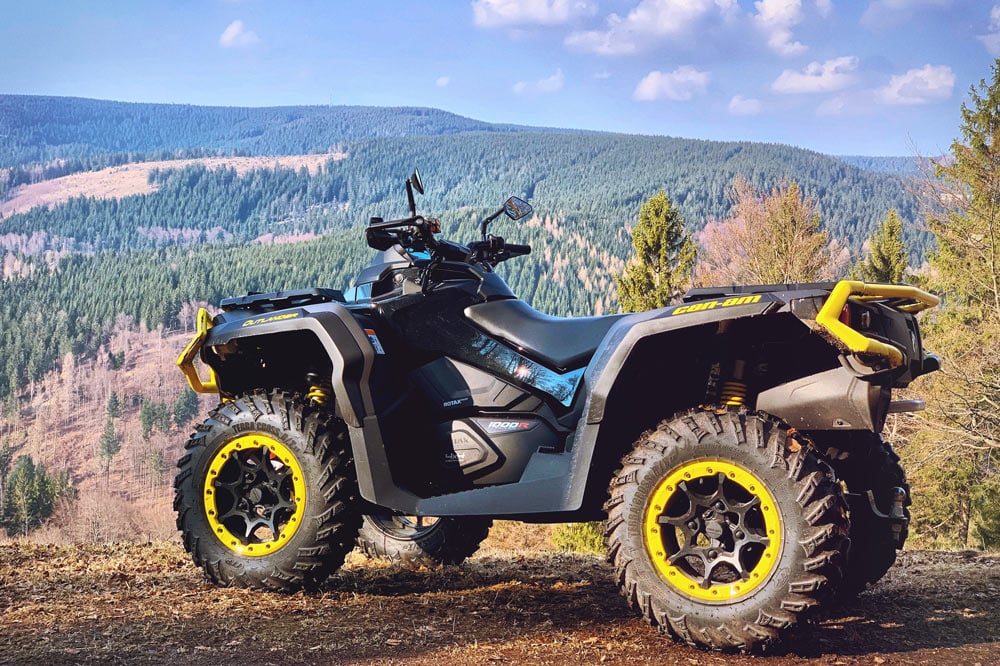 Are you an experienced UTV trail rider in need of something new and more challenging? Consider the Great Western trail that starts all the way up in Canada and ends in Mexico. A total of 4,455 miles will have you enjoying every moment of your trip. However, note that Utah's boundaries cover up to 1600 miles of t trail.
UTV enthusiasts can expect to ride through everything mother nature has to offer – from valleys and mountains to forests and desert-like terrain. Equally, you get to explore other activities such as fishing, hiking, whitewater rafting, boating, and much more. It is an excellent destination for outdoor lovers who might stay longer than planned.
Arapeen OHV Trail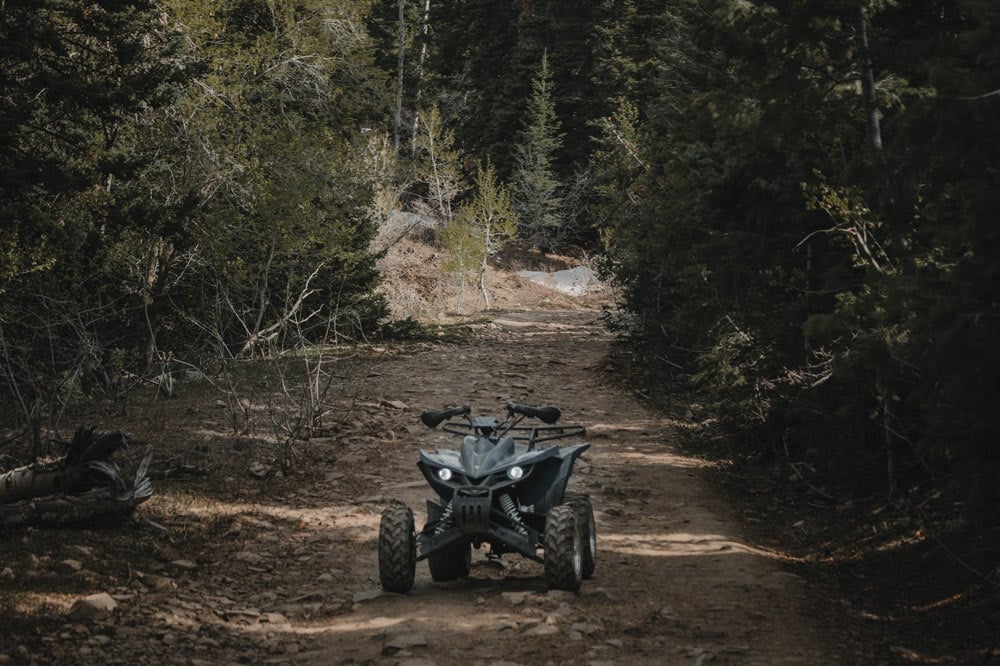 Located in Sanpete County, the Arapeen OHV trail is perfect for intermediate UTV riders. You get to ride up and down several high mountains with a spectacular horizon right in front of you. It includes hundreds of trails within the 750,000-acre Manti-La Sal National Forest that cover more than 600 miles.
The main trail – the South Skyline Drive trail – is perfect for UTV riders who have a thing for heights. It is 58-metered long starting from Utah highway 31, and goes through some wild pathways and narrow spaces. However, this trail is accessible to UTV lovers only during summers. Winter can be rather harsh and the Park is closed at these times for wildlife protection and maintenance.
Yankee Meadows Trail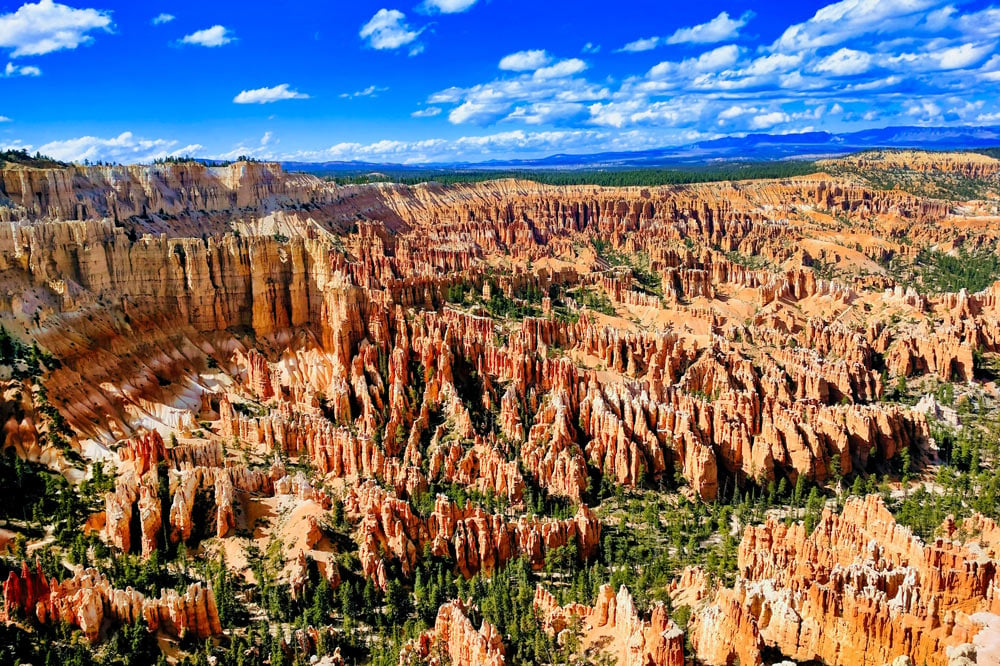 One of the most famous destinations for UTV enthusiasts is the great Bryce Canyon National Park. It is located in Southern Utah and includes several beautiful trails for hikers and campers. UTV riders, however, have to use the backwoods trails around the National Park.
Labeled the Yankee Meadows trail, it allows you to zoom in on the National Park and includes shallow water crossings. It is a 25-mile round trip that is excellent for expert UTV riders looking to check out some of the best sights that Bryce Canyon National Park has to offer. After all, you get a first-class view of the canyon.
Little Sahara Recreational Area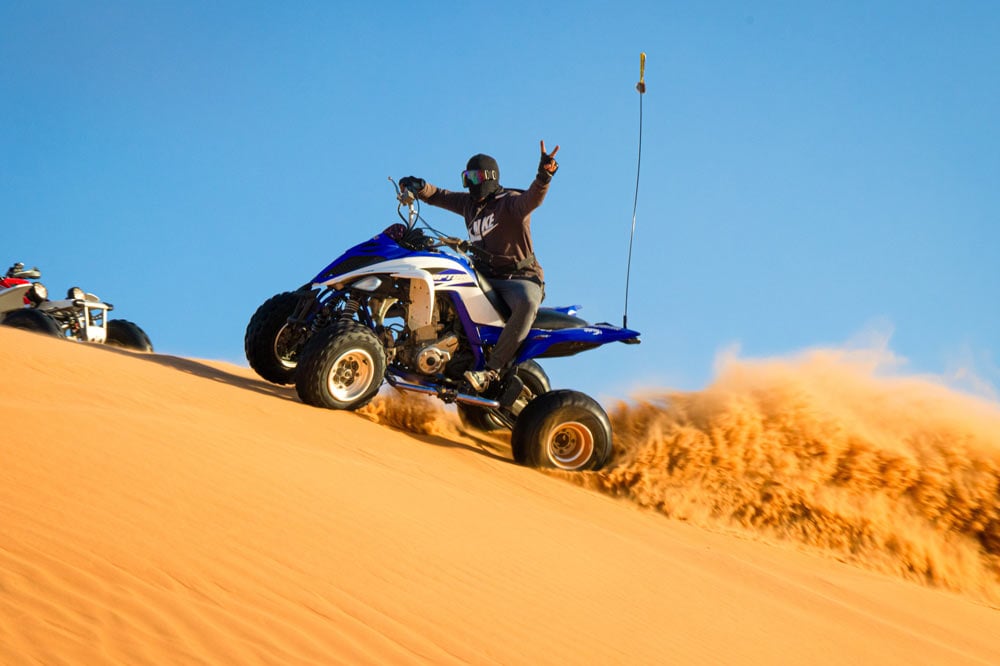 Are you looking for a smooth surface that allows you to gently cruise your UTV? If so, you should check out the Little Sahara Recreational Area. This UTV trail includes sand basins that don't seem to end that let you ride without any obstructions. You won't need to worry about any rocks or trees that might get in your way.
The Little Sahara Recreational Area is excellent for those who want to take their UTV for a wild never-ending ride. The Sevier River – the largest dune – dried out more than 15,000 years ago leaving tons of sand for you to enjoy. You get a 60,000- acre trilling trail to try out the UTV poses you have been practicing.
Paiute ATV Trail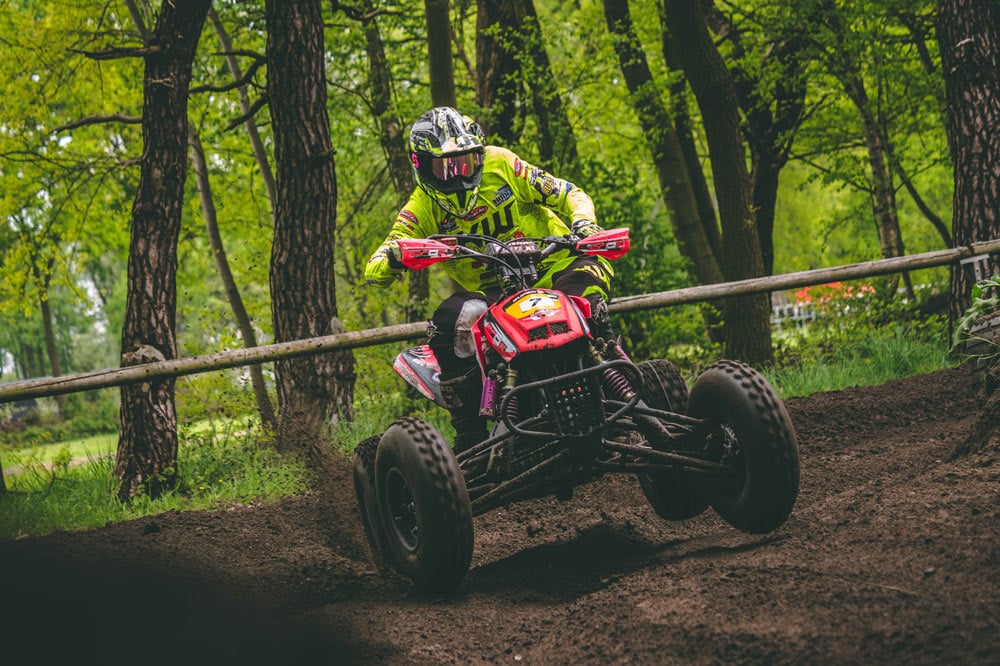 Ranked among the top 15 UTV rides in the country, Paiute ATV Trail has over 15,00 miles of forest roads and 1,000 miles of side trails. The main trail goes through dense forests and takes more than 25 hours to complete. It doesn't get better than this if you are looking for something challenging.
Because the Paiute trail connects trails and old roads it has no boundaries. You get to cross the Fishlake National Forest where you can camp and go fishing. However, ensure you plan ahead to enjoy the many campsites and luxurious inns. It will also help to mark gas stations where you can fuel and stock up on essentials.
Let's Start Exploring Today
Having a powerful UTV and the right gear will ensure you enjoy overcoming challenging trails. However, it will also help to use this time to explore everything that nature has to offer – from the highest mountains to the narrow rivers, and the never-ending dunes. Why not get the full experience on your next trip?
At Daniels Summit Lodge, you get to explore one of the most challenging UTV trails – the Uinta National Forest ATV trail. However, we also offer lodging, horseback riding, and so much more. Ensure you book a stay today to create memories and adventures for you and your family.