If you're planning a trip to this stunning park, you're in for a treat. Located just a short drive from Park City, Utah, Jordanelle State Park is a haven for outdoor enthusiasts. It offers breathtaking views and endless opportunities for adventure. From camping and hiking to fishing and boating, Jordanelle State Park has something for everyone.
Before you embark on your journey, it's important to plan ahead. Today, we will provide you with a comprehensive guide to Jordanelle State Park. We'll cover everything from camping options to Jordanelle weather patterns to nearby attractions.
Jordanelle State Park Camping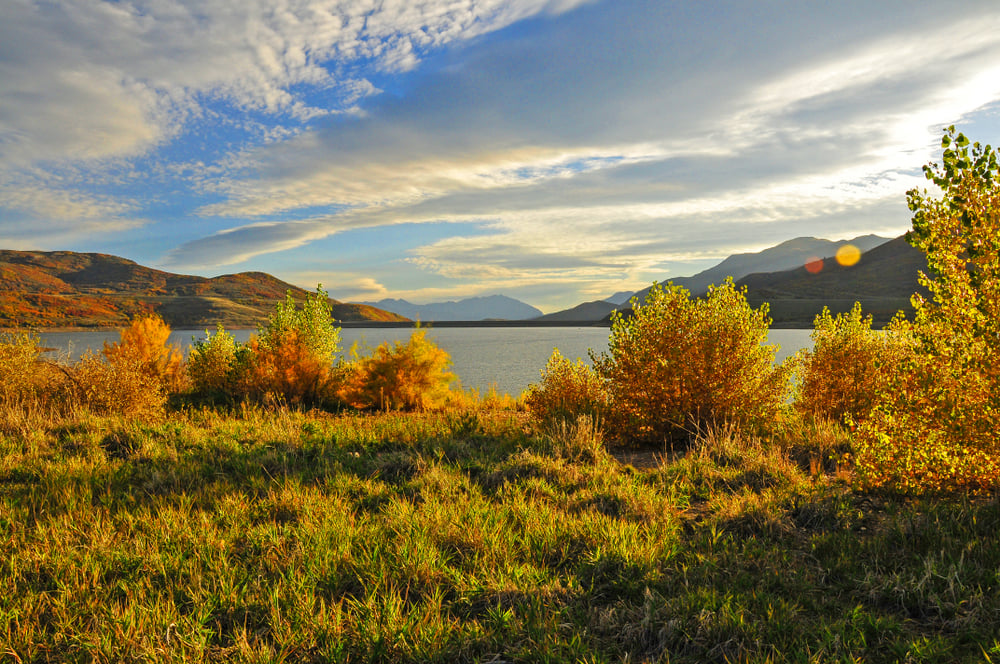 Camping at Jordanelle State Park is an excellent way to fully experience all that the park has to offer. With several campsite options available, ranging from primitive tent sites to full RV hookups, there's something for every type of camper.
Campsite Options
The park has several campsite options to choose from. It holds 103 standard sites, 29 sites with full hookups, and 6 walk-in tent sites. The park also has two group campsites that can accommodate up to 50 people each. No matter which site you choose, you'll be surrounded by the natural beauty of the park.
Amenities
Each campsite comes with a fire ring and picnic table, and many of the sites have stunning views of Jordanelle Reservoir. The park also offers several amenities to make your stay more comfortable, including showers, restrooms, and laundry facilities. If you're camping with children, there's even a playground to keep them entertained.
Reservations and Fees
Reservations are strongly recommended, especially during peak season, and can be made up to four months in advance. Campsite fees vary depending on the site type and time of year. Be sure to check the park's website for the most up-to-date pricing information.
Jordanelle Reservoir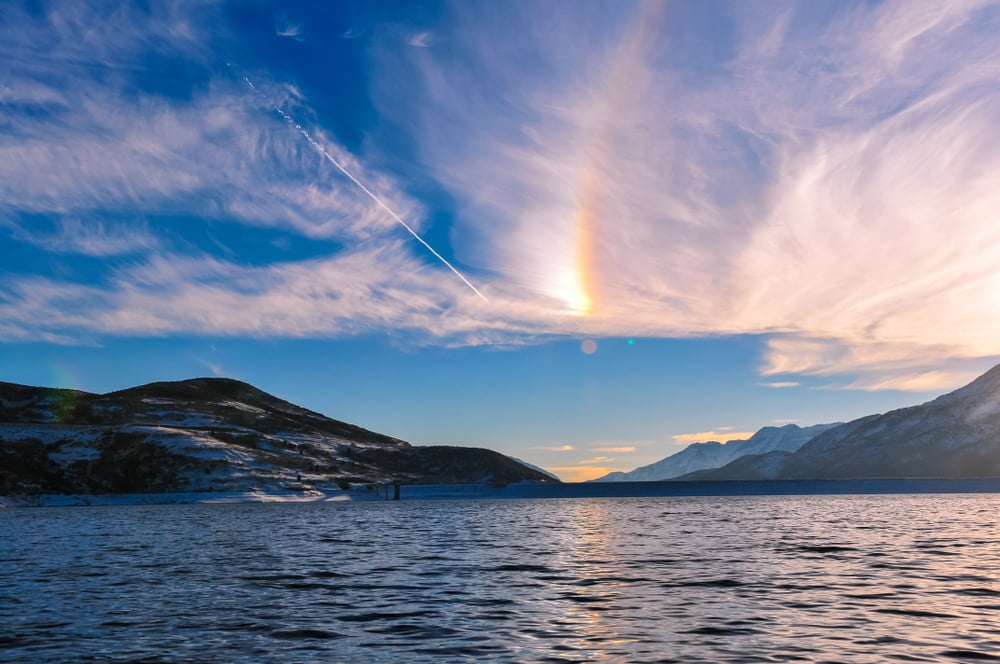 Jordanelle Reservoir is the centerpiece of Jordanelle State Park, and it offers visitors a wide range of water-based activities. With crystal-clear water surrounded by stunning mountain scenery, it's the perfect place to cool off on a hot summer day.
Features
The reservoir has a surface area of 3,400 acres and is surrounded by miles of sandy beaches and coves. The water is perfect for swimming, paddleboarding, and kayaking. The reservoir is also a popular spot for boating, with two marinas located within the park. There's even a water park located on the reservoir, complete with slides and other water attractions.
Fishing
As mentioned earlier, Jordanelle Reservoir is a prime fishing spot, with a variety of fish species available. To increase your chances of catching fish, consider hiring a fishing guide who knows the best spots and techniques. Check out the Jordanelle fishing report for the most up-to-date information on which fish are biting and where.
Safety Guidelines
While enjoying the reservoir, it's important to follow safety guidelines to ensure a fun and safe experience. Always wear a life jacket while boating or engaging in water activities, and be aware of any boating or swimming restrictions. In addition, be mindful of the weather and any changes in water conditions.
Renting Watercraft or Booking a Guided Fishing Trip
If you don't have your own watercraft, don't worry. You can rent paddleboards, kayaks, and other watercraft at Jordanelle State Park. If you're interested in guided fishing trips, there are several companies that offer them within the park. Booking a guided trip can be a great way to learn and increase your chances of catching fish.
However you enjoy Jordanelle Reservoir, make sure to take in the breathtaking views and clear, cool water.
Exploring Jordanelle State Park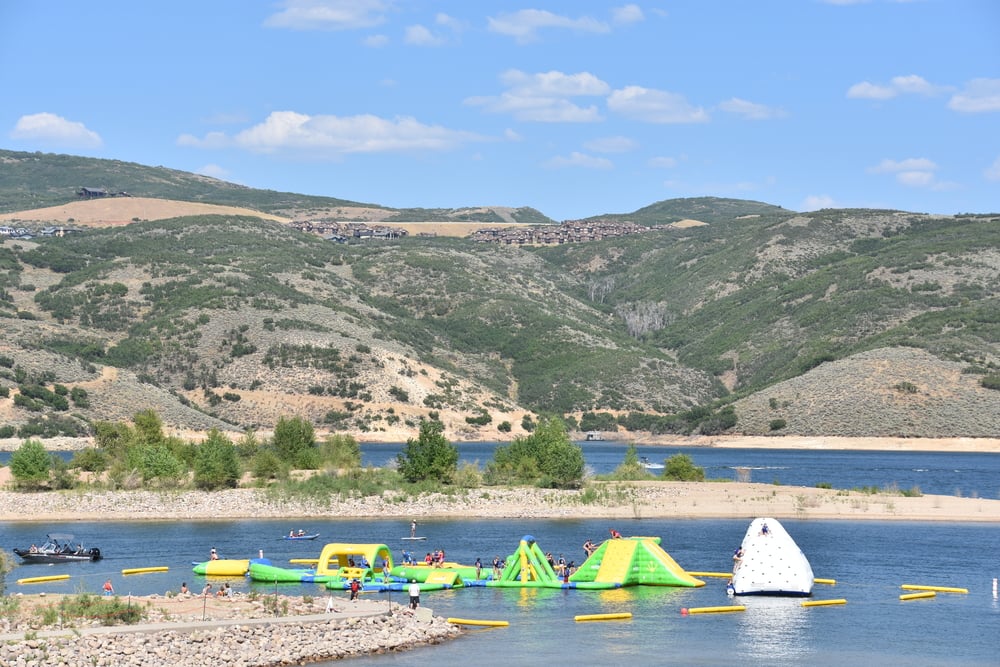 Jordanelle State Park isn't just about water activities - there are also plenty of opportunities for hiking and wildlife viewing. Here's what you need to know to explore the park's natural beauty.
Hiking Trails and Scenic Spots
Jordanelle State Park has several hiking trails ranging in difficulty from easy to strenuous. One popular trail is the Lake Creek Trail, which takes you on a scenic hike through forests and meadows. Another great option is the Shingle Creek Trail, which offers stunning views of the reservoir and surrounding mountains. For a shorter hike, check out the Perimeter Trail, which takes you around the entire park.
Wildlife Viewing
The park is home to a variety of wildlife, including moose, elk, deer, foxes, and coyotes. Keep your eyes peeled while hiking or driving through the park, and make sure to bring your camera!
Weather Patterns
In the summer, temperatures can reach the 90s, so make sure to pack plenty of water and sunscreen. Fall is a beautiful time to visit the park, with the changing leaves and cooler temperatures. Winter brings snow and cold temperatures, making it a great time for winter sports like skiing and snowshoeing. Spring is a bit unpredictable, with fluctuating temperatures and occasional rain showers.
Coming from a warmer state for a winter getaway? Check out our tips and tricks for Planning Winter Family Vacations!
Plan Activities Based on Weather
To make the most of your visit to Jordanelle State Park, it's important to plan outdoor activities based on the weather. Check the forecast before you go, and pack accordingly. If it's going to be hot, plan to spend the day on the water or take a shorter hike. If it's cooler, consider a longer hike or snowshoeing.
No matter what time of year you visit Jordanelle State Park, there's always something to see and do. Take advantage of the hiking trails, wildlife viewing opportunities, and breathtaking scenery.
Nearby Attractions and Activities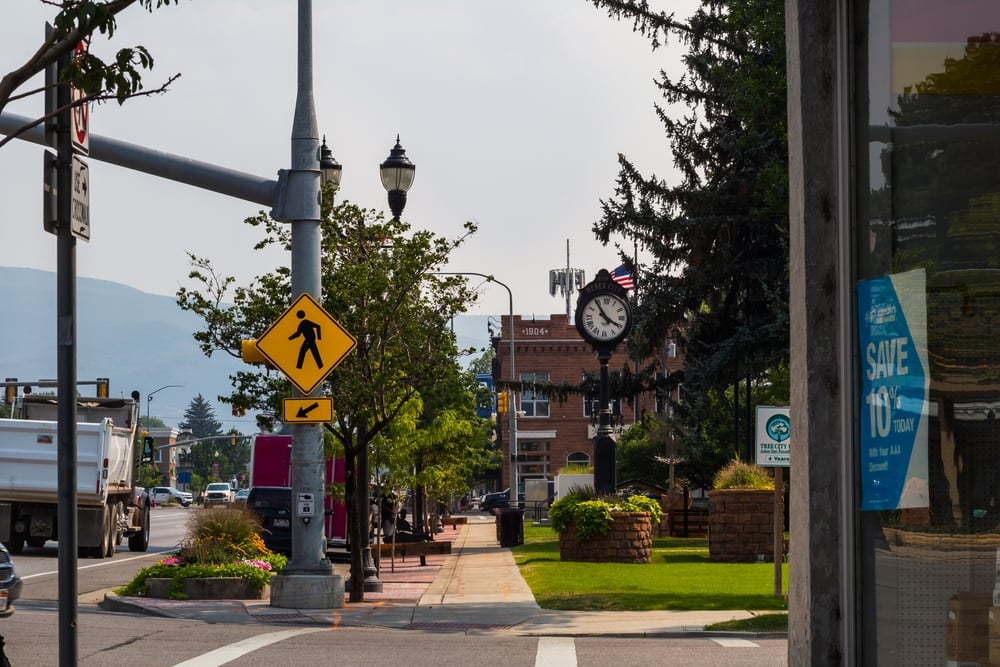 At Jordanelle, there's more than meets the eye. Here are a few ideas that go further than typical state park plans:
Other Outdoor Recreation Options
The surrounding area is home to several ski resorts, including Park City Mountain Resort and Deer Valley Resort. In the winter, hit the slopes for skiing or snowmobiling. In the summer, these resorts offer mountain biking, hiking, and scenic lift rides. For a more relaxed outdoor experience, head to Wasatch Mountain State Park for golfing or horseback riding.
Local Events and Festivals
The nearby towns of Park City and Heber City are known for their festivals and events. In the summer, check out the Park Silly Sunday Market, a weekly market featuring local vendors and live music. In the fall, the Heber Valley Railroad hosts the Pumpkin Train, a family-friendly event with train rides and pumpkin decorating. In the winter, the Sundance Film Festival draws visitors from around the world to see independent films and attend special events.
Dining Options
If you're looking to explore the greater region, there are numerous dining and lodging options in the surrounding towns. Park City has a wide variety of restaurants, from casual pizza joints to upscale dining options. Heber City also has some great dining options and unique activities. Main Street Social is a restaurant and bar featuring craft cocktails and locally-sourced cuisine.
Extend Your Trip and Explore the Region
Jordanelle State Park is just the beginning of all the outdoor adventures you can have in the area. Consider extending your trip to take advantage of the nearby attractions and activities.
--
Jordanelle State Park is a must-visit destination for any outdoor enthusiast. With beautiful scenery, diverse recreational opportunities, and proximity to popular towns, it's never a disappointment. Whether you're looking to hike, fish, camp, or simply relax in nature, Jordanelle has something for everyone. So pack your bags, head to the park, and get ready for an unforgettable outdoor adventure in the heart of Utah.
We hope this guide has helped you prepare for Jordanelle State Park. Don't hesitate to reach out to us at Daniels Summit Lodge if you want to find lodging or summer activities to accompany your Jordanelle trip. And most importantly, have fun exploring the great outdoors of Utah!