Snowmobiling for beginners can be challenging to get along with and requires know-how through guidance. Most riders find it easy to ride a snowmobile after their 4th or 5th riding experience. With time, you'll get used to the steering and handling of the snowmobiling machine.
Snowmobiling provides a significant bodily workout that supports lasting cognitive health. The winter practice is an excellent exercise as it builds substantial flexibility and strength to maneuver the trails.
If you're a beginner in snowmobiling, this post is suitable as it compiles the basics ascertaining a memorable experience under one roof.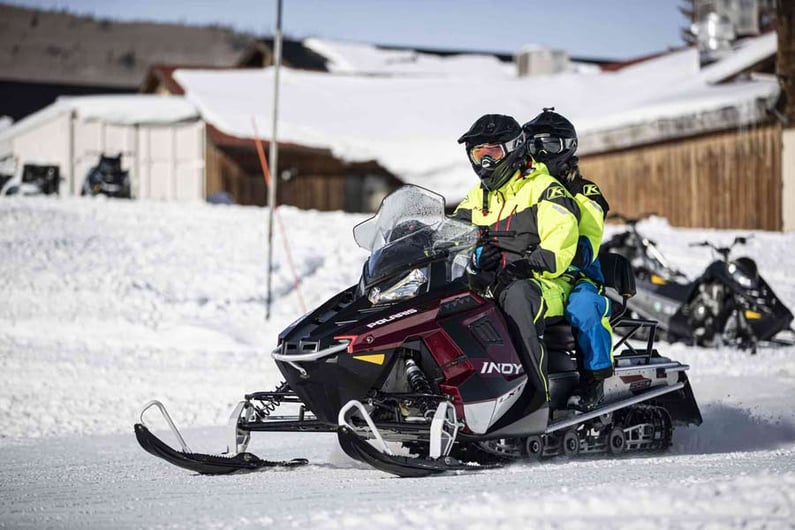 Essential Snowmobile Gear - Boot Up!
Helmets are of course a must have, but many people will overlook the value of proper footwear.
Snowmobiling boots keep your feet warm and safe while you're out for adventure on a snowmobile. The rigidness of the shoes provides support to maneuver the terrains. It's helpful to wear suitable boots when you plan to ride for longer periods of time.
Other reasons for acquiring suitable snowmobile boots include:
Reduce injury risk: Snowmobile riding is dangerous. Take steps to minimize your injury risk by investing in quality snowmobile boots. The boots keep your legs injury-free and safeguard your ankles.
Prevent fatigue: The rigid design of the snowmobile boots supports your legs so they are able to sustain a longer and/or more challenging ride.
Protect your feet: The boots safeguard your feet by providing extra support as you have fun outside.
Looks cool: Modern snowmobiles prioritize general aesthetics, chrome accent, and sleek angles. The more you ride, the more sense it makes to pair your snowmobile with stylish boots and other gear. Other riders will take you more seriously, you will be safe, and it is more fun.


Snowmobile Riding Tips
Below are helpful tips for to get the most out of your snowmobiling experience. If you need help planning, we have a detailed guide on how to make the most out of your trip.
Learn How to Operate a Sled Appropriately
Reckless driving is a primary contributor to snowmobile injuries. Keep your hands on both the throttle and brakes to ensure you are prepared to apply when necessary. Balance your weight by leaning forward, backward, and sideways as the trail changes.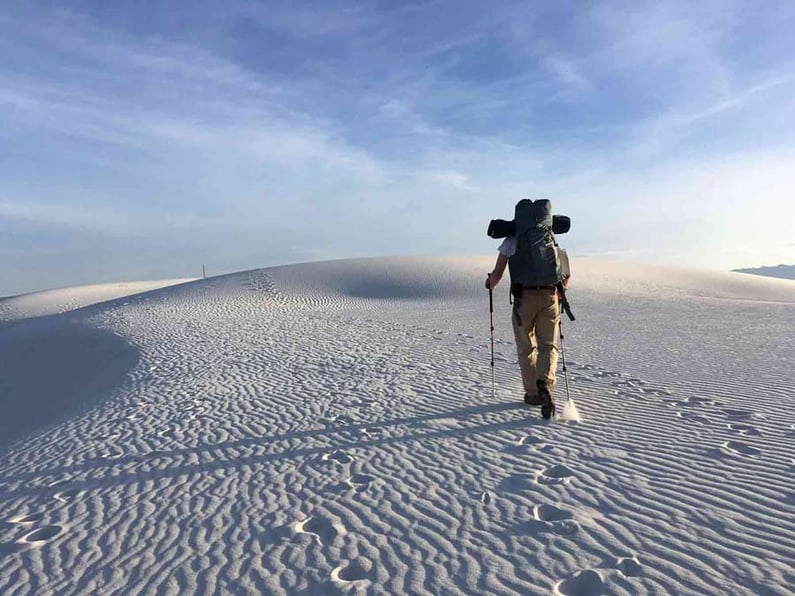 When riding uphill:
Maintain a kneeling posture. It enables you to lean uphill and move your weight ahead.
Keep a constant speed as you squeeze the throttle to stay in control.
Don't halt until you get to the top of the terrain. If you break on the slope, it will be hard to start the snowmobile again.
When riding downhill:
Use a sitting posture at the furthest end of the saddle.
Always look ahead, stay focused and stick to your route plans.
Constantly manage your speed. Don't let go of the throttle, as it enables you to balance the sled's lower control and speed.
Avoid immediate braking. It can make your sled glide on the terrain. Push the brake accordingly to slow down.
When traversing a hill:
Ride as your body seems to kneel. Your leg should remain on the footstool as you kneel with your sloping leg on the seat.
Position your weight towards the uphill direction of the sled, then lean upwards.
Crossing on rocky snow can be challenging as your sleigh can slide. When you experience difficulties, find a different route with fresh ice.
Understand Your Limits
It's crucial to know your limits, whether at the beginner or advanced level. As a beginner, practice on groomed trails before taking on an off-trail experience.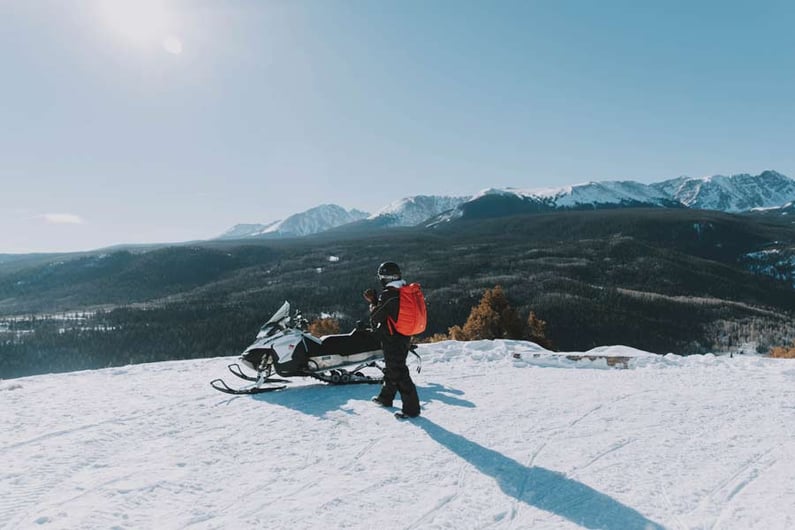 Know the Law
Understand and comply with the snowmobiling laws and regulations. Understanding the state and federal laws is advisable before hitting the trail. Federal law states that you stick to the recommended track. If you want to leave the trails, make sure it is legal to do so in your area.
When Is Snowmobile Season?
Snowmobiling season starts on November 18th and holds till March 12th. These dates change annually to accommodate a transition in the regional temperature levels. The trail openings depend on the snow level and the temperatures.
The snowmobiling events open when temperatures drop and the snow begins to fall. You can start preparing your snowmobile as soon as the first winter snow arrives. Check out other activities to do during snow season in Park City, Utah.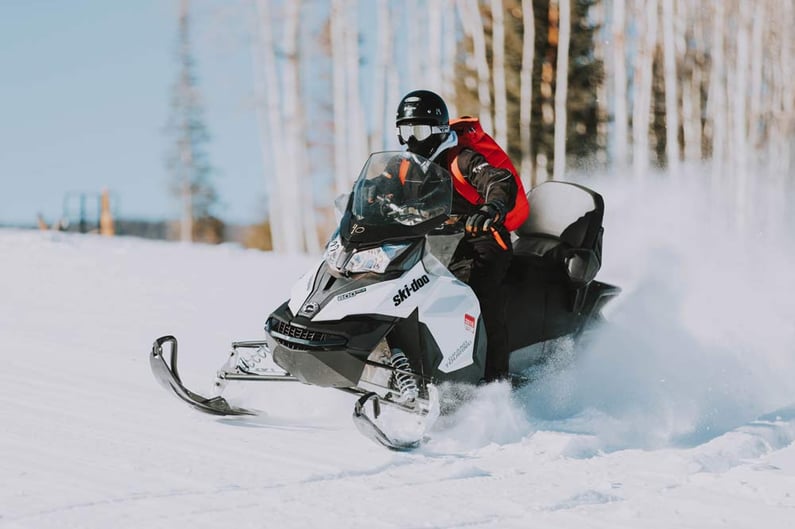 Best Snowmobiles for Beginners
At Daniels Summit, we tend to lean towards Polaris Snowmobiles due to their dependability, versatility, and wide array of sleds that our. Our fleet includes:
Polaris 550 Single

Polaris 550 Double

Polaris 600 Switchback

Polaris 600 RMK Mountain
Get a Memorable Snowmobiling Experience Today
Snowmobiling is a popular winter sport that influences over 2 million individuals in the United States. If you are interested in the sport but are not sure how to go about it, we offer tours based on your comfort level and over 200 miles of groomed trails.
Schedule a tour today to discover why we're known as Utah's premiere snowmobile destination!