You can only hike as well as you prepare.
If your hike is a simple walk through of well-defined trails around home, you make do with basic hiking gear and nutrition.
But when the trail is a long trek through a mix of challenging terrain, the gear you wear has to be able to protect you. The right gear can help you achieve your goal against unforgiving landscapes such as steep slopes, loose soil, roots, vegetation, and marshy areas. Check out some of the best hikes of the summer near Park City, Utah.
It is best to consider how long your walk is. The gear you need for a short hike may require less sophisticated features compared to if you are hiking for a full day. Let's learn the essentials for short and full-day hikes.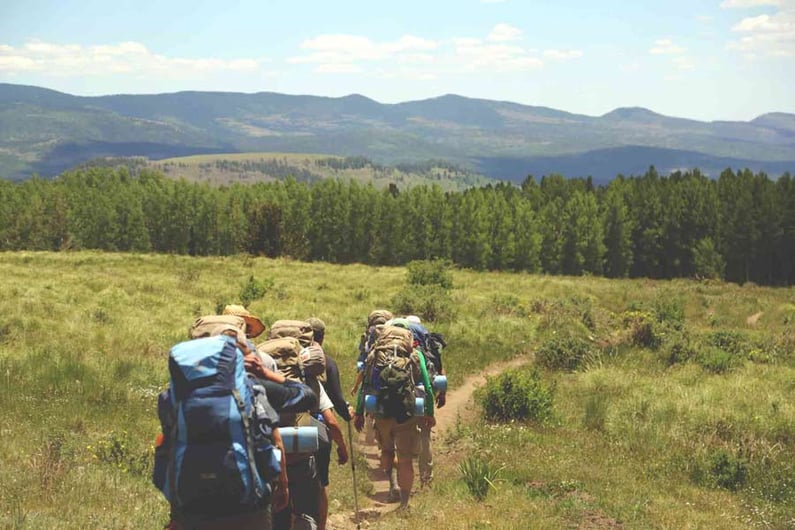 What to Bring on a Short Hike (3 Hours)
While a short hike is less demanding than a full-day hike, there are still several essentials you must bring:
Three Liters of Water
You need one liter of water for every hour you walk. You can opt to grab three 500 ml water bottles, but that would mean you'd have to carry the trash. A three-liter capacity bottle – preferably insulated – is more travel-friendly, will carry enough water for a three hour trek, and conserves the environment.
Small Daypack
It's highly unlikely that the weather will change much on your three-hour trip. Carry a small backpack with water, sunscreen, snacks, energy bars, and other personal needs such as allergy medication.
Hiking Clothing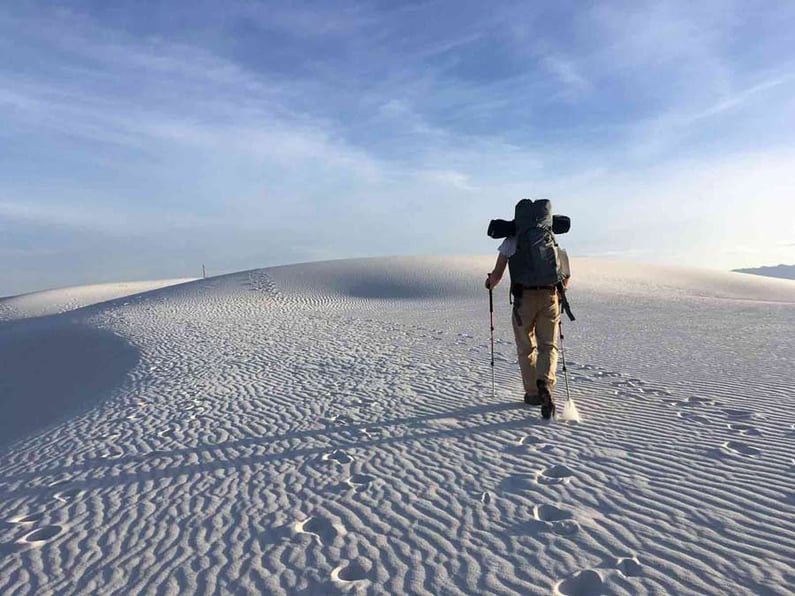 Find breathable, moisture-wicking shirts, pants, or shorts and hats, and remember to obey the weather. Ideally, stock your wardrobe with:
Mid-cut hiking boots. They should fit properly and be well cushioned at the instep, ball, and heel of the foot.
Liners can work just fine in place of socks for short hikes. However, you are safer with breathable socks that go above the shoe.
A breathable t-shirt and pants or shorts. The length of your bottoms depends on the likelihood of finding bugs and thick vegetation along your path. Long-sleeved clothing provides additional protection against harsh UV rays.
Hat for sun protection.
Hiking Poles
If you're tackling tough terrain, bring a collapsible hiking poles. You can always store them in your backpack if they become unnecessary.
Map
Maps are essential when you don't know the trail and need navigation assistance. If you need a map, going digital for easier reading is an option. However keep in mind that you may not have service in many areas, and your device must have enough battery life.
What to Bring on a Full-day Hike
A full-day hike comes with higher stakes. Here are the essentials you need to complete the day without any major mishaps:
Hiking Boots
The right full-day hiking boots must possess these qualities:
Lightweight - conserve as much energy as you can by shedding some weight off your footwear. At the end of a long hike, you'll thank yourself for preparing.
Offer support and stability – opt for a high rebound footbed to get ample support for twists and turns or climbs.
Ample cushioning - your ankles, heels, instep, and toes suffer the most when your shoes have poor cushioning.
Stiff - stiffness makes the shoe tough but flexible, and strong enough to support weight and movement.
Snug - a tight fit provides support, but make sure there is enough room to wiggle your toes
Opt for backpacking boots for full-day hikes. They are naturally more durable than regular walking shoes and provide more support. They are more likely to be high cut with stiffer EVA or polyurethane, made to cushion your feet and support movement around your ankles.
Hiking Poles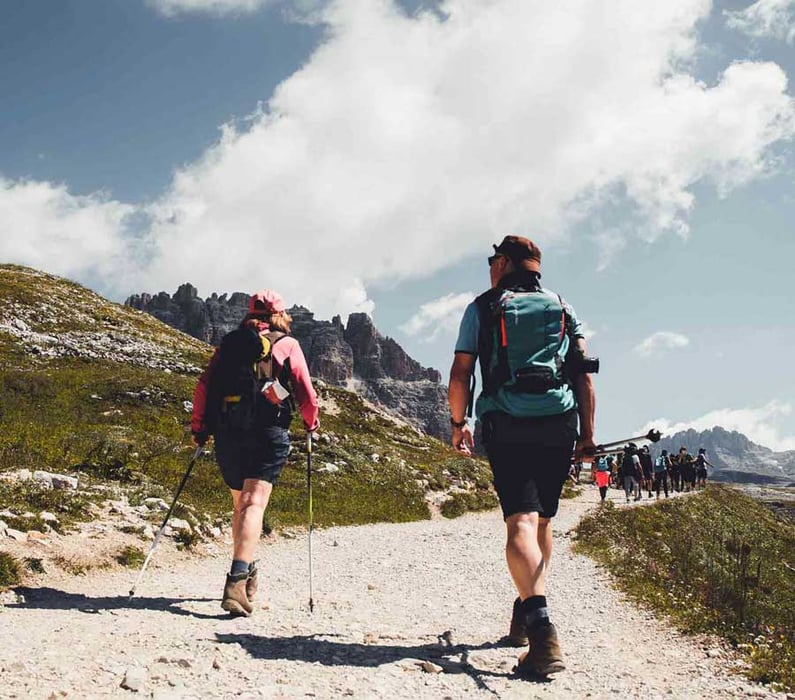 Hiking poles and staffs offer excellent support as you navigate difficult terrain. Think of a hiking pole as an additional limb. You can do a lot of things with it, such as:
Maintaining an ideal hiking pace over tricky terrain.
Testing ice strength or water depth for safety.
Striking the poles together to scare away animals.
Hiking poles help you distribute the weight of yourself and your gear throughout your arms. It's a great idea for improving oxygen circulation throughout your body as you climb higher or further on your trek.
Hiking Backpacks
You don't need a backpack with a sophisticated framework, such as like you would for camping. But you should find a backpack that conveniently stores your essentials – water bottles, sunscreen, insect repellents, bear spray, extra hiking clothing, trowel, zip lock bag, etc.
Be sure to buy one with robust pitted material, multiple pockets to improve organization, hooks and buckles for clipping items to improve accessibility, and cushy straps for shoulder comfort.
A water-resistant backpack is a great way to prepare for rain or unplanned run-ins with water.
Hydration Options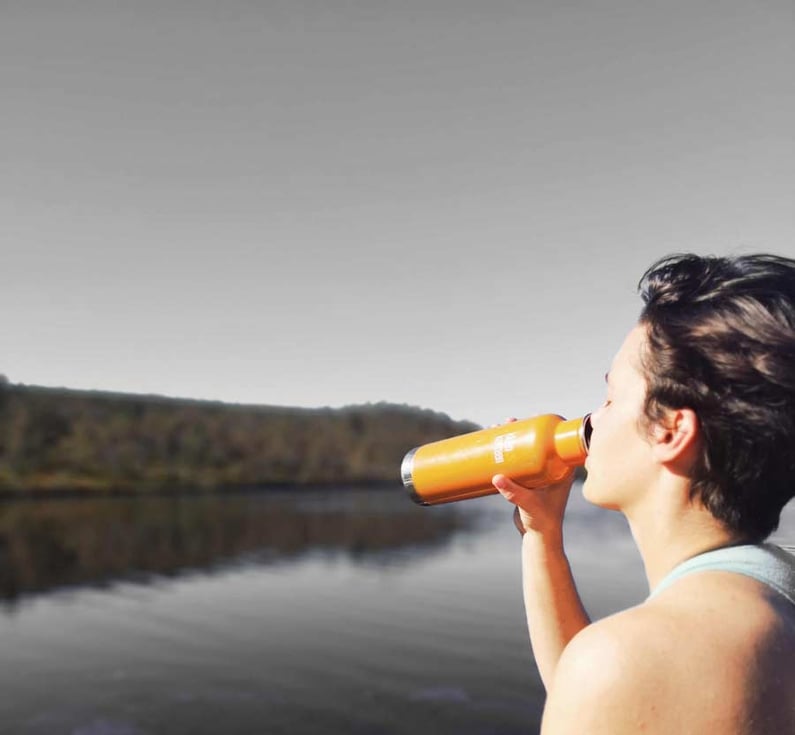 Unlike the 3-hour hiker who can get away with grabbing three 500 ml plastic water bottles, a full day hike will require about ten 500 ml bottles for a 10 hour hike.
A practical option is to find travel water bottles. Filtration features aren't a must-have either, but a reusable and insulated bottle is essential to keep you hydrated.
Better yet, find a bottle with a collapsible bladder to save up on space.
Clothing
Your clothing needs to be flexible in order to allow room for stretching and sitting without restricting or irritating your skin. Look out for moisture-wicking underwear and shirt, and consider the terrain.
For example, you are better off with long, fast-drying pants if you will be navigating across long grass or bushy areas. They allow protection against irritation from foliage and insect bites.
Merino wool socks are ideal for comfort and protecting your skin from sweating and friction. A comfy sports bra comes in handy for women because it's designed for movement while offering support and comfort.
Prepare for surprise weather by packing waterproof outer layers, fleece clothing, socks, gaiters, and gloves. The rule of thumb is to wear what's ideal for the day's weather, then pack extras as backup for weather changes. Our blog gives a detailed report of the weather year-round in Heber City.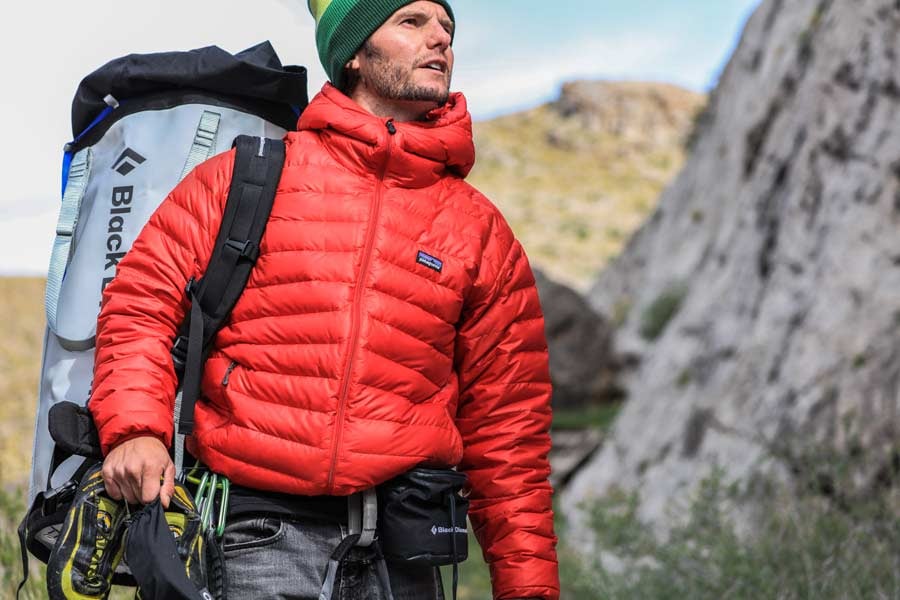 Navigation Tools
A handheld GPS is an intuitive navigation tool if you're finding your way in unknown territory for a whole day. Back it up with a map and a compass just in case.
Additionally, identify and mark landmarks that could help you find your way should you get lost. Landmarks could be a hill, junction, streams, peculiar foliage, etc.
One Last Thing
Learn as much as you can about the trail before taking on the challenge. It also pays to bring a friend, whether you're familiar with a trail or not.
Should you travel alone, take extra caution to learn the trail, pack up on everything you need, and let a loved one know where you're going.
If you're hiking near the Uinta National Forest for multiple days (we highly recommend), take advantage of our lodge for a memorable mountain experience.
In addition to the ample hiking, fishing, and mountain biking available to all visitors within the Uinta National Forest, we offer horseback riding and UTV rentals in the summer and snowmobiling in the winter.