The Uinta National Forest has become one of the most appreciated nature reserves in America because of its incredible beauty. The national forest spans across 2.2 million acres of terrain ranging from South Western Wyoming to northern Utah. Its immense size allows for excellent opportunities in outdoor recreation all around the year, with over 9 million visitors annually.
Yoov-we-teuh in the Ute language is where the name of the forest originates. It translates to a "pine tree" or "forest." Here's everything you need to know about the Uinta National Forest as you plan your visit.
How Uinta Became a National Forest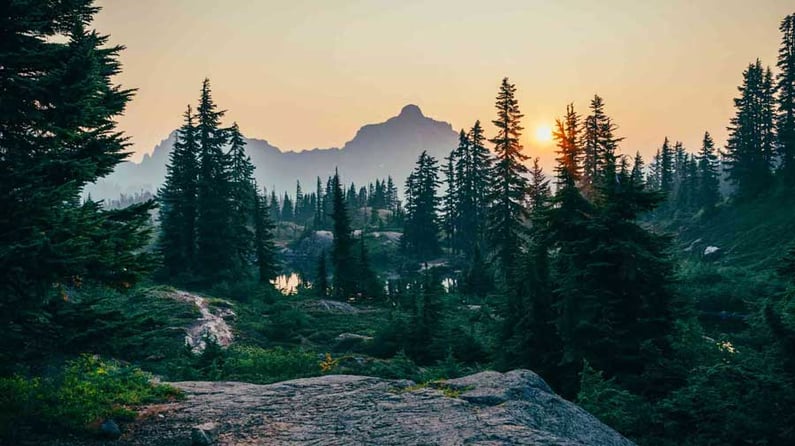 154 national forests cover over 188 million acres in the United States. They benefit the environment, economy, and overall society, with each forest serving a unique purpose. Some offer campsites or fishing, while others focus on protecting rare and endangered species. Each has its own set of management, rules, and regulations.
There are currently seven national forests located within Utah's borders, and Uinta was the first one to be made a national forest by President Grover Cleveland in 1987. Uinta Forest Reserve combined with Wasatch and Cache Forests in 2007 to form the Uinta- Wasatch-Cache National Forest. Wasatch in the Ute language means a mountain pass, while Cache means to hide. By itself, Uinta Forest measures 881,000 acres.
Site Pass Fees
These passes give you access to Mirror Lake Highway and American Fork Canyon recreational sites.
Three day Pass
This pass costs $6 for day use access and covers all passengers of one private vehicle.
7 Day Pass
This pass costs $12 for day use access and covers all passengers of one private vehicle.
Annual Pass
This pass costs $45 for day use access and covers all passengers of one private vehicle for 12 months.
These passes are not replaceable, transferrable, or refundable and do not give access to Mill Creek Canyon. You get free access on Veterans Day, Martin Luther King Jr Day, President's Day, National Get Outdoors Day, and National Public Lands Day
Main Features of The Uinta National Forest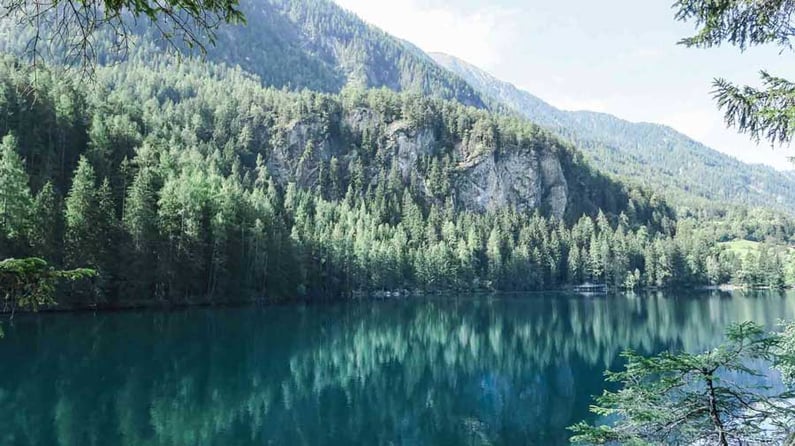 1. NatureWatch Program
The Uinta National Forest is an excellent destination to watch fish and wildlife. For example, it has species like the Bonville Cutthroat trout, the state fish of Utah. If you are lucky, you might find a moose on your hike throughout the forest. There are sites to view different animals in their habitats, such as underwater cameras, river snorkeling, or watch over water platforms.
Rare plant species you might find in the forest include the Maguires Primrose, Arctic poppy Slender Moonwort, and the Cronquist Daisy.
2. Mountains
King's Peak – This peak has the highest elevation in Utah, towering 13,528 feet above sea level. It is ideal for mountaineering and climbing.
Mount Timpanogos - This mountain peaks at 11,750 feet above sea level. It got its name from the Timpanogots tribe. Tumpi means Rock, and Panogos means Canyon.
3. Lakes
The Uinta Forest has about 2000 lakes and ponds, which are easily accessible. You get scenic views and can fish for the following:
Brook Trout
Brown Trout
Large Mouth Bass
Rainbow Trout
Albino Rainbow Trout
Kokanees
Graylings
Tiger Muskies
A valid state fishing license is a mandatory requirement to fish in Uinta National Forest.
4. Ranger Districts
Ranger Districts are small geographic regions that the federal government has given special status for land management purposes. Uinta National Forest has the following ranger Districts:
Salt Lake
Mountain View-Evanston
Heber - Kamas
Spanish Fork
Ogden
Pleasant Grove
Logan
Their primary responsibilities lie in natural resource management. More specifically they include: overseeing wildlife habitats, watershed protection, regulating land use, enforcing environmental laws, managing state parks and recreation lands, and providing law enforcement services to the public. Additionally, they research and disseminate relevant information.
5. Hiking Trails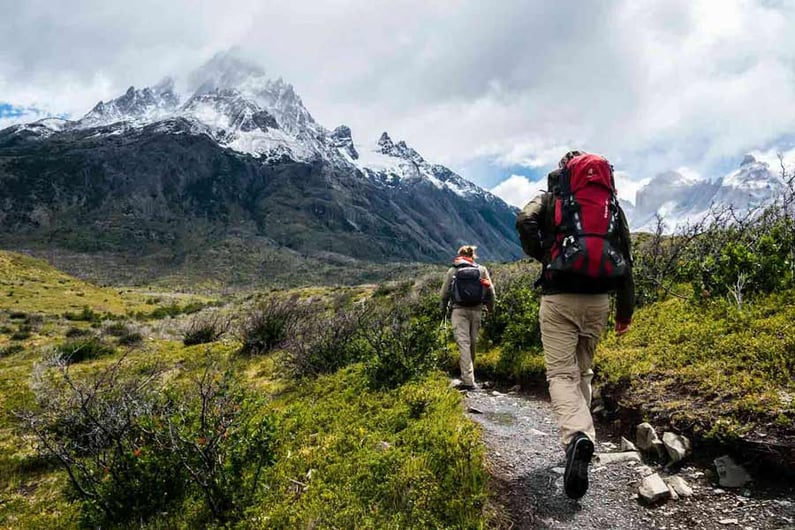 There are many reasons why people love hiking in the mountains. There are over 135 hiking trails in Uinta Wasatch Cache National forest, covering 1700 miles.
Day Hike Trails spread over the 7 Ranger Districts include:
Moderate Trails
Stewart Cascade Trail –5.8 k.m.
Adams Canyon Trail –6.1 k.m.
Lake Mary Trail –4.2 k.m.
Hard Trails
Grandeur Park East Trail –9.5 k.m.
Timpooneke Trail to Mount Timpanogos –24.1 k.m.
Indian Trail – 13.5 k.m.
Easy Trails
Floria Falls- 3.5 k.m.
Cecret Lake Trail – 2.9 k.m.
Bridal Veil Falls Trail – 2.3 k.m.
Hiking is a great leisure activity to relieve stress or exercise. The trails in Uinta offer a good challenge for all ages and abilities.
Fun Activities at Uinta National Forest
Snowshoeing
Ice Fishing
Hiking
Hunting
Mountain biking
Camping
Scenic Driving
Cross-Country Skiing
You can participate in these activities all year round.
Hiking and Backpacking Safety Tips in Uinta- Wasatch-Cache National Forest
Prepare Before Going Out Hiking
Be sure to adequately prepare for any hike, regardless of its difficulty. Consider what kind of terrain you may encounter and ensure you have safety equipment. If possible, avoid carrying heavy backpacks. A few things to prioritize when packing should be water and food to last throughout the hike. Always bring extra layers of clothing as well as sun protection products.
If you are planning on doing any activity outside, be sure to wear sunscreen. Also, take breaks to stay hydrated and protected from UV rays. It may be best to bring a hat with shade or sunglasses to protect yourself. Wear sunblock under your clothes if you are wearing layers, and make sure you often reapply to keep your skin moisturized and protected. Utah weather can be unpredictable at times, so do your research in order for a better hiking experience.
Black bears are present in the Uinta National Forest, and so be mindful of them. Keep food, and garbage containers closed and locked, and don't leave trash cans unattended. Keep pets leashed and under close watch while hiking. Bears are faster than people and can easily catch up to hikers, so do not try to out-run one. Instead, walk away briskly and gradually increase your pace.
Be Aware of Potential Dangers
Ensure you have a detailed forest map and regularly check in with friends and family. Always carry a compass and a GPS device to help navigate through unfamiliar territory. If you feel unsafe while hiking, try to head to higher ground or find shelter until things calm down.
Know How to Handle Emergencies
Never go without proper identification or medical care. Never travel alone and inform someone of your whereabouts at regular intervals. Don't hesitate to call 911 for assistance. Hiking is a safe activity you can partake in, but accidents still happen. You can limit the amount of harm you can cause to yourself by anticipating possible emergencies.
Plan Your Journey with Experts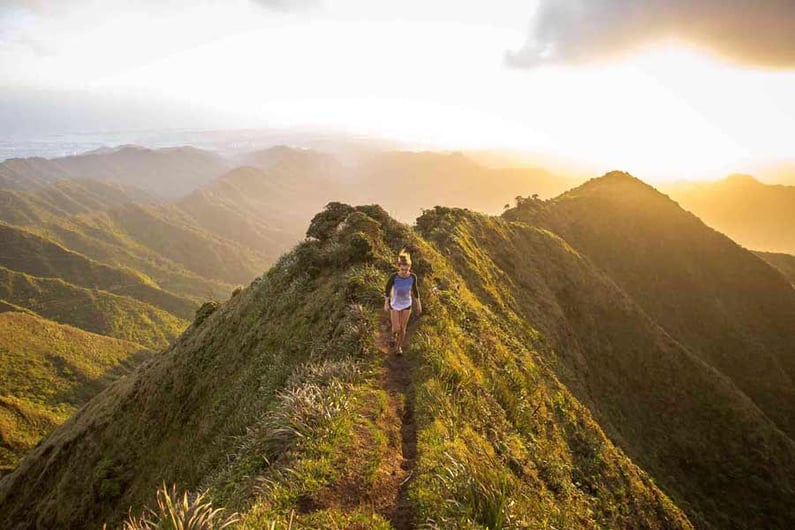 At Daniels Summit, our unique location provides opportunity for endless adventure.
Contact us at (800)519-9969 to access accommodations, horseback riding, and snowmobiling packages for your ultimate Utah experience!