Deer Creek State Park is a Utah natural wonderland that is the perfect destination for your next outdoor adventure. Our guide below has all the information you need to make the most of your visit to one of Utah's best national parks. We cover the best excursions and attractions, as well as tips on where to stay and what to eat. Get ready to start your adventure!
Basic Information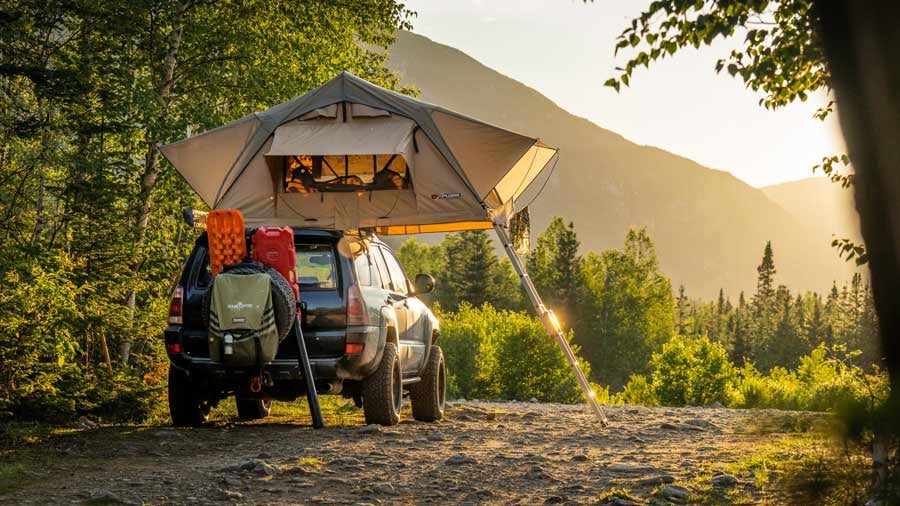 Deer Creek State Park is a popular recreation spot because of its scenery and its close proximity to the Wasatch Front. The park features the large Deer Creek Dam and Reservoir, with lots of open water and over 18 miles of shoreline. The state park is approximately 10 miles southwest of Heber City, and roughly 48 miles southeast of Salt Lake City.
If you are planning a trip to Deer Creek State Park, you should consider a few things before you go:
A day-use entry fee is required. The Annual Utah State Park Pass is accepted for park entry.

If you are planning on fishing, learn Utah's

wildlife and fishery regulations

, limits, and license requirements

Be respectful of local wildlife and plants. Do not pick flowers, carve trees, leave trash, etc.

Do not try to hike or camp off-site. Use the designated routes and campsites.
Recreation
Deer Creek State Park is an outdoor enthusiast's dream. Its major attractions are water-based, including boating, water skiing, sailing, windsurfing, swimming, and fishing. It is also a great place for kids, as most of the activities are kid-friendly, and there is plenty of space to run around. Some of the most popular activities in Deer Creek Park include:
Camping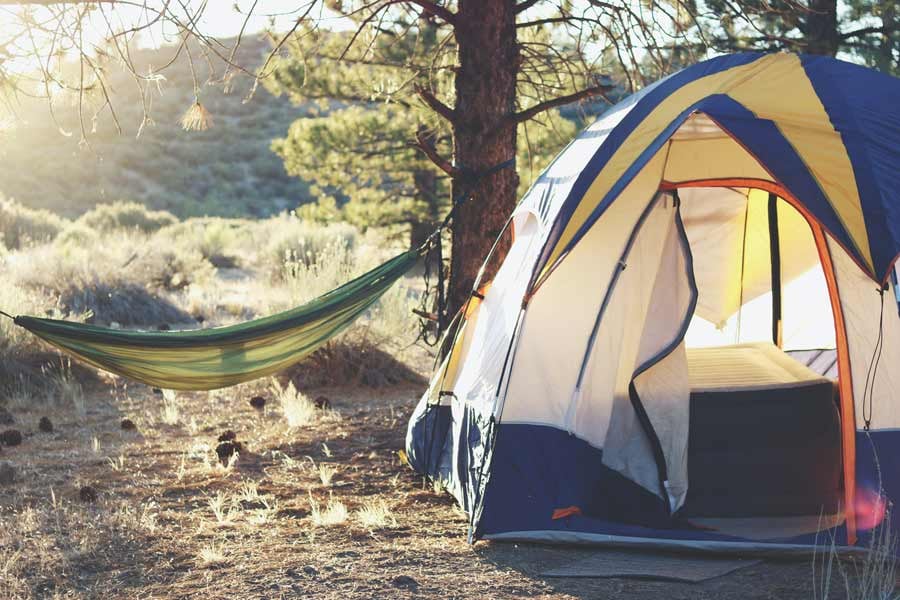 Deer Creek State Park has camping available from May to October. Advance reservations are highly recommended, since it is a popular destination. There are two different types of campgrounds available to choose from: the Chokecherry Campgrounds and the Great Horned Owl Campgrounds. Both have the following amenities:
Drinking water

Flush toilets

Hot showers

RV dump stations

Boat ramps

Fish cleaning stations

Picnic areas.
The Chokecherry Campgrounds have 40 campsites with 30 full hookups. These campsites accommodate everything from tents to trailers, and RVs. It provides pull-through and back-in sites, making it ideal for a bigger load. You will also find a table, a fire ring, and a grate at your site. Lastly, there is a concessionaire that offers a restaurant, boat rentals, gasoline, and sundries.
The Great Horned Owl Campgrounds have 21 paved campsites that accommodate tents, trailers and RVs up to 55 feet long. All sites come with a table, and most have a fire ring/ grate or barbeque pedestal. Keep in mind these sites do not have hookups, so they are better suited for tent campers.
Related Reading: Planning Winter Family Vacations: Tips & Tricks
On the Water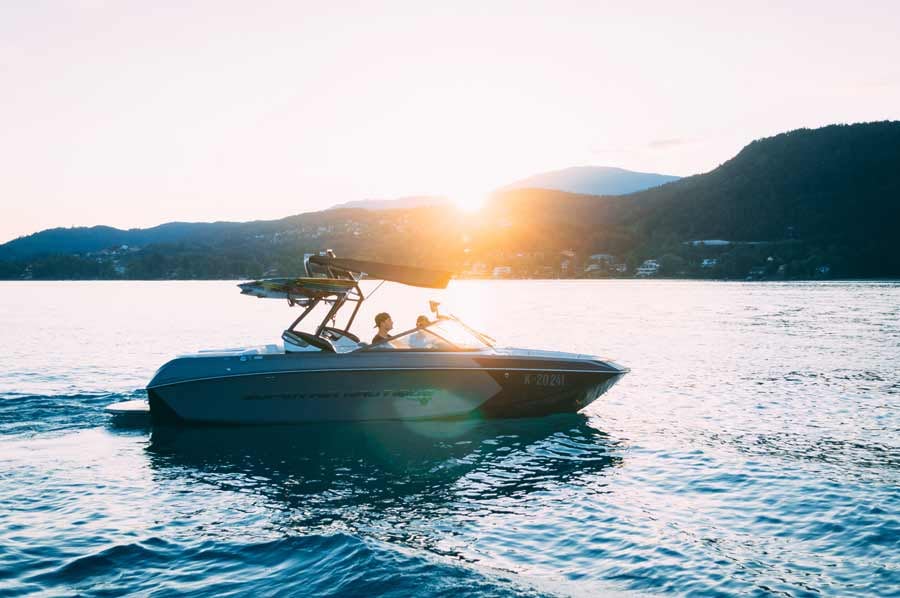 Start and end your watersports at one of the two paved boat ramps. Each has a full-service marina with fuel, boat rentals, and dock rentals during the summer. Typically, the wave-runner crowds like to come during the afternoon for the choppy waters. For the skiers searching for a calm and glossy ride, come early in the day or on a slower mid-week day. Everyone is required to wear a life jacket, no matter what your ride is. This includes jet-skiers, kayakers, and stand-up paddle boarders as well. Boat dry storage is also available for when it's time to call it a day.
While you cannot simply hop off the boat to go for a swim at any time, there is a designated boat swim area situated in the cove next to the resort. This is to protect the safety of both riders and swimmers. On the northeast side of the reservoir, there is a sandy beach for those looking to relax, sunbathe or picnic.
The park also offers kiteboarding lessons provided by Uinta Kiting. Sign up for personalized lessons from a certified kiteboarding school. Alternatively, you may want to check out the Island Aqua Park. The open floating water park includes obstacle courses, monkey bars, trampolines, and an action tower. It is designed for anyone above the age of six. The state park makes an ideal spot for a family vacation.
Fishing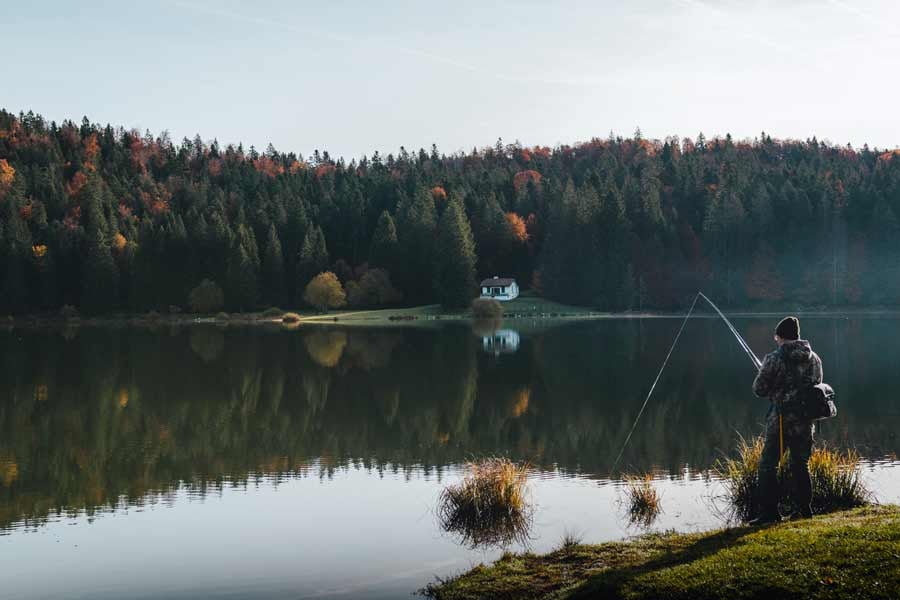 From April to November, enjoy fishing on the Deer Creek reservoir. The 3,000 acre lake is blessed with a fair mix of fish species. You may come across walleye, perch, rainbow trout, smallmouth bass and largemouth bass. Boating access is available at Deer Creek State Park on the south end of the lake, and at Deer Creek Island Resort on the east side. At these locations you will also find fishing boat rentals. The park also has fish cleaning stations, bait, and other supplies to make your experience as convenient as possible.
On the Land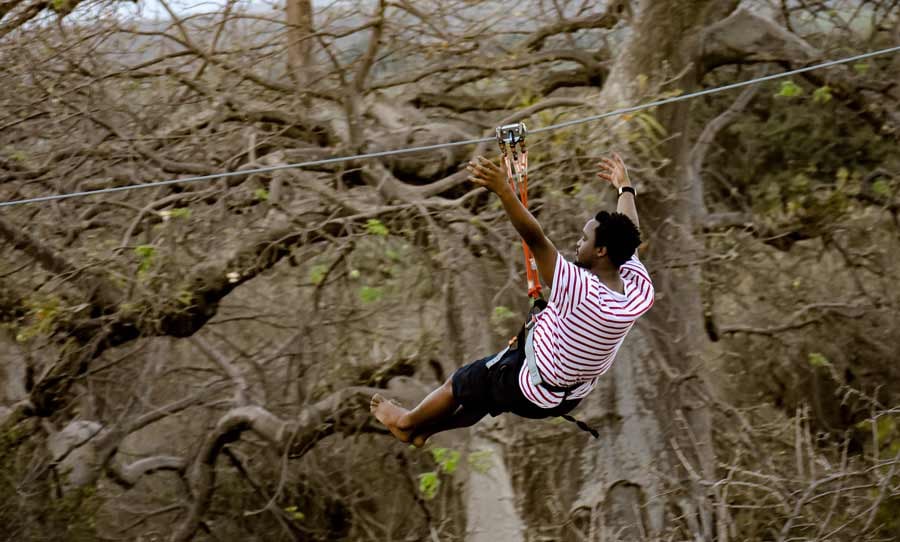 Hiking is a great way to stay active during your trip, whether you are solo or in a group. Tourists love the Deer Creek Trail, a segment of the Provo-Jordan River Parkway Trail. The trail is 8.03 miles long and is located on the western hillside above Deer Creek Reservoir. It has access to the western shore of Deer Creek for walk-in fishermen. Be sure to prepare adequately and make sure that you carry all the essentials needed during a hike.
While this next activity isn't technically on land, it's definitely still worth mentioning. For the adrenaline-seekers, the Screaming Falcon full zipline tour is located at the Rainbow Bay entrance. The tour features a nearly 4,000 foot zipline overlooking the Rainbow Bay. Not intimidated yet? To put it in perspective, it is the longest zip line over a body of water in the entire country. The course has 10 zip lines and 7 suspension aerial bridges all totaling over two miles of great views.
Ziplining is not for everyone, and may even sound like your ultimate nightmare. If that is the case, then wildlife watching might be more to your taste. Birdwatching is popular among visitors, as the park holds a variety of different species. Some you may find include ring-necked pheasants and other species of songbirds. Birds are not the only notable animals roaming around the park, however. You can observe amphibians such as the spring peeper; reptiles such as painted turtles and rat snakes; and other mammals like deer and red foxes.
The Best Restaurant in Deer Creek State Park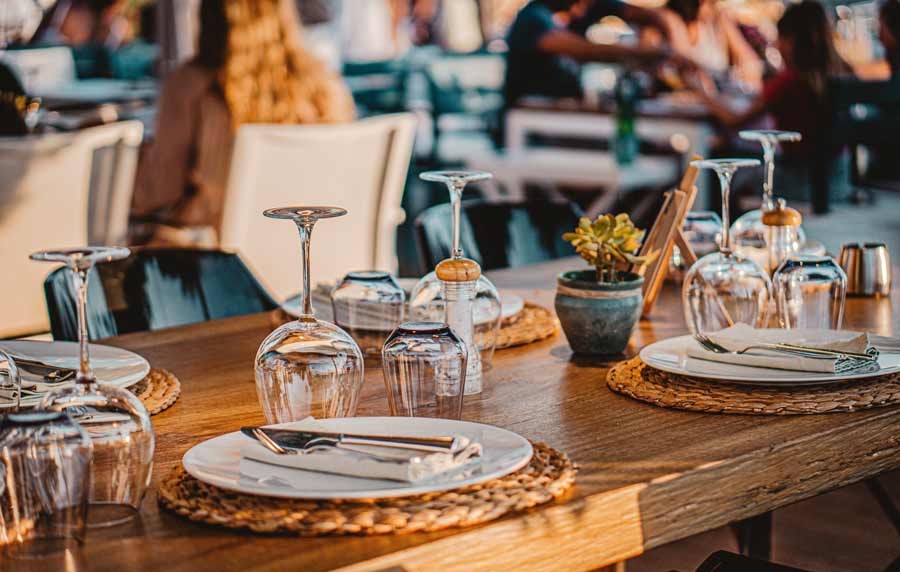 If you are looking to enjoy a nice sit-down meal, The Lakehouse at Deer Creek is a great option. The restaurant sits on the Deer Creek Reservoir waters, making for a uniquely beautiful dining experience with lake views. The menu has a fine selection of locally focused cuisine. Top Chef Tamara Stanger's menu is a proud infusion and distinction of history and culture, according to an interview with Salt Lake Magazine. Every meal aims to tell a story in its own way. Expect an assortment of dishes to choose from, including separate menus for lunch, dinner, and wine.
There are also plenty of other restaurants nearby Deer Creek State Park, so do not feel like The Lakehouse if your only choice. If you are looking for something quick and easy, there are some fast food options nearby. From nice dining to fast food, you are sure to find something that appeals to you.
Bottom Line
Whether you are looking to go camping, fishing, or just enjoy the outdoors, Deer Creek State Park is a great option. With plenty of activities available year-round, there is never a dull moment.
When planning your visit, consider Daniels Summit for your accommodation. We have a range of accommodations to suit every need, from cozy lodge rooms to deluxe suites. We are a roughly thirty minute drive away from Deer Creek State Park, so you can come back to comfort after a day of adventure. We are approximately an hour drive south of Salt Lake City.
If you are coming during the winter season, you may want to look into snowmobiling at Daniels Summit. We offer a wide range of snowmobiles for rent, and all our machines are handpicked to match the snow conditions in Utah. We also have a team of highly skilled guides who ensure you get the experience you came for. Contact us for more information.