Are you searching for the best Heber City restaurant? As one of Utah's most popular tourist destinations, the city has
plenty of activities
and scenery to offer. However, one of its underrated attractions is its cuisine. From fine dining to comfort foods, there is a meal to satisfy every palate.
Heber City is beautiful year-round with plenty to do each season, depending on the weather. During the winter, the city offers excellent snowboarding, snowmobiling, and skiing facilities. Come summertime, tourists like to enjoy fishing, golfing, hunting, off-roading, and mountain biking. Such an active lifestyle requires plenty of fuel, which the locals of Utah understand quite well. Not only do they have an appetite for adventure, but for good food as well. Below is a list of some of the top-rated restaurants to try on your next visit to Heber City.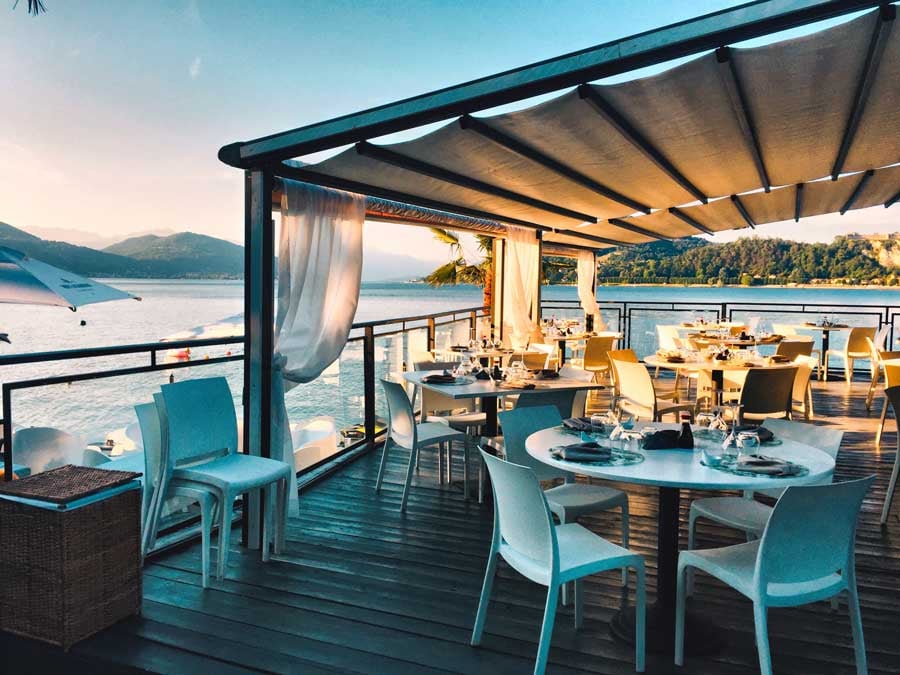 The Lakehouse at Deer Creek
Address: 5317 South Highway 189, Heber City, UT 84032
Phone: 435-222-8902
A wonderful dining experience can be found at The Lakehouse at Deer Creek. The restaurant sits on the Deer Creek Reservoir waters, making for an elegant ambiance. It is a Heber City must-try, offering a fine selection of locally focused cuisine.
Chef Tamara Stanger's seasoned experience (yes, pun intended) comes from multiple award-winning food establishments and has landed her the position as top chef at The Lakehouse. According to Salt Lake Magazine, her menu is a proud infusion of history and culture, so that every meal tells a story in its own way. Visitors can expect an assortment of dishes to choose from, all made with quality ingredients.
The menu selection at The Lakehouse is categorized by lunch, dinner, beverages, and a wine list. In the summer, the restaurant serves as a grill in the daytime. Nights are filled with a cool patio setting, live music, and string lights to create the ideal ambiance. When winter comes, expect to find a comforting double-sided fireplace and occasional live music. Year-round the restaurant serves a Utah heritage menu, meaning the food is used to highlight and embrace the local culture.
You can make a reservation at The Lakehouse or get lucky to walk in and find space. Fortunately, curbside pickup is also allowed.
The Café Galleria
Address: 101 W Main Street, Midway, UT, 84049
Phone: 435-657-2002
The Café Galleria is among the best Midway restaurants to enjoy breakfast, lunch, or dinner. It is known for its rustic Italian food and is Tripadvisor's number one recommended pizza restaurant in Midway. Some examples of the food found at The Café Galleria includes but is not limited to:
Salads such as a blue wedge salad, a pear and blue cheese salad, an artichoke and mushroom salad, a caesar salad, and a house salad.
Appetizers such as a caprese salad, meatballs, garlic pizza, garlic bread, or bruschetta.
Bagel sandwiches
Specialty wood-fired pizzas
Breakfast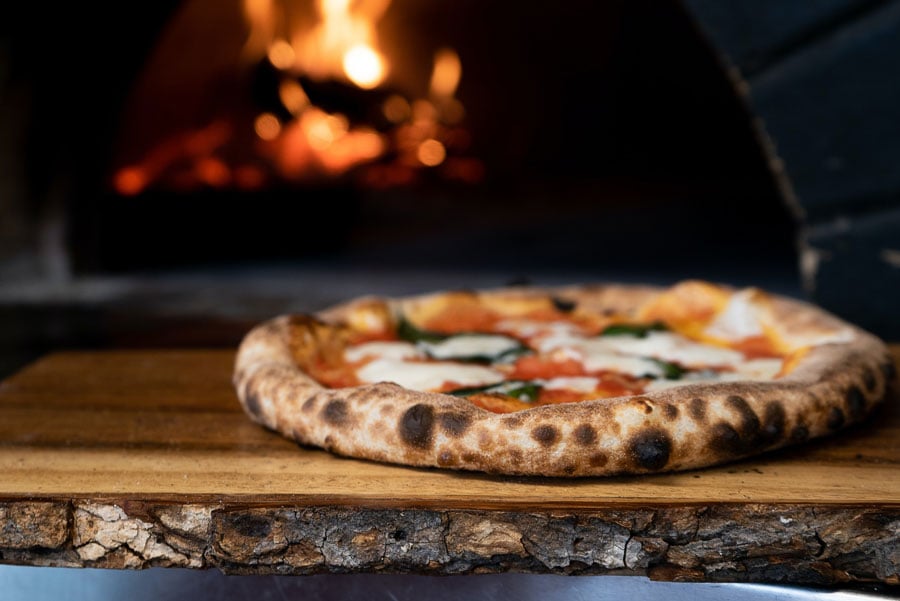 Customers can also build their own wood-fired pizza with an assortment of ingredients. The restaurant also has a private veranda room for special events and holiday gatherings, which seats up to 22 people. Other than its diverse menu, customers also visit for its occasional live music, adding to the charming ambiance. The restaurant is conveniently open everyday for dine-in or drive-throughs.
Heirloom Midway Common & Market
Addresses:
Heirloom Common: 195 W Main Street Midway UT 84049
Heirloom Market: 195 W Main Street Midway UT 84049
Phone: 435-657-5494 (for both Common and Market).
Heirloom Midway Common & Market is a place to gather as a community to enjoy an assortment of the best dishes from several restaurants that are all unique, Utah home-grown, and award winning. While Heirloom Common and Heirloom Market serve slightly different menus, all the food is top-quality, accompanied by impressive service delivery.
Heirloom Common & Market also offers catering services upon inquiry. Due to the restaurant's busy nature, customers are advised to make a reservation in advance to ensure a table. Once seated at the Heirloom Common, you can enjoy a selection of delicious small or large plates, as well as desserts and sides. On the other end, Heirloom Market serves a nice selection of wood-fired pizza, salads, and burgers.
Gather your friends and family for either a dine-in experience or curbside pickup.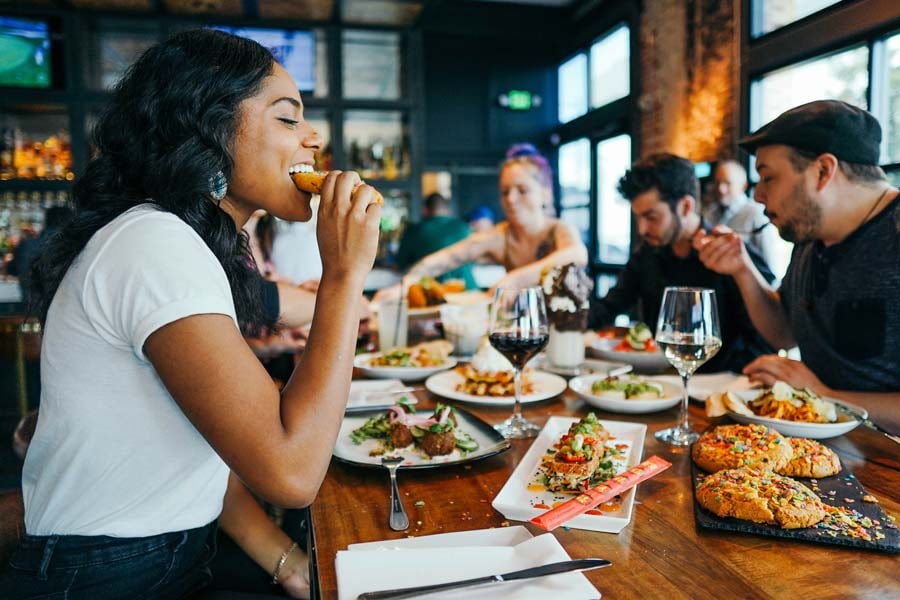 Spin Cafe
Address: 220 N Main St, Heber City, UT 84032
Phone: 435-654-0251
Spin Cafe is a fun, casual American restaurant in downtown Heber City. Customers can expect an eclectic menu that emphasizes freshness and flavor.
The cafe has a private room you can reserve for special gatherings, with amenities such as Wi-Fi and an HD-TV in the sports room. At Spin Cafe, every customer is a priority, as recognized by the flexible menu options. Guests can expect to find both vegetarian and gluten-free menus.
Spin Cafe has an amazing dessert menu and daily specials served at lunch and dinner. For all the gelato lovers out there, this is the place to be. Spin Cafe makes fresh gelato daily. The restaurant also serves drinks such as beer, wines, and creative cocktails. Apart from its menu, Spin Cafe became quite the hot spot in Heber City for multiple reasons:
Friendly attentive service
Moderately priced food
Fun and enticing atmosphere
The restaurant operates everyday for lunch and dinner, so anyone has time to give it a try!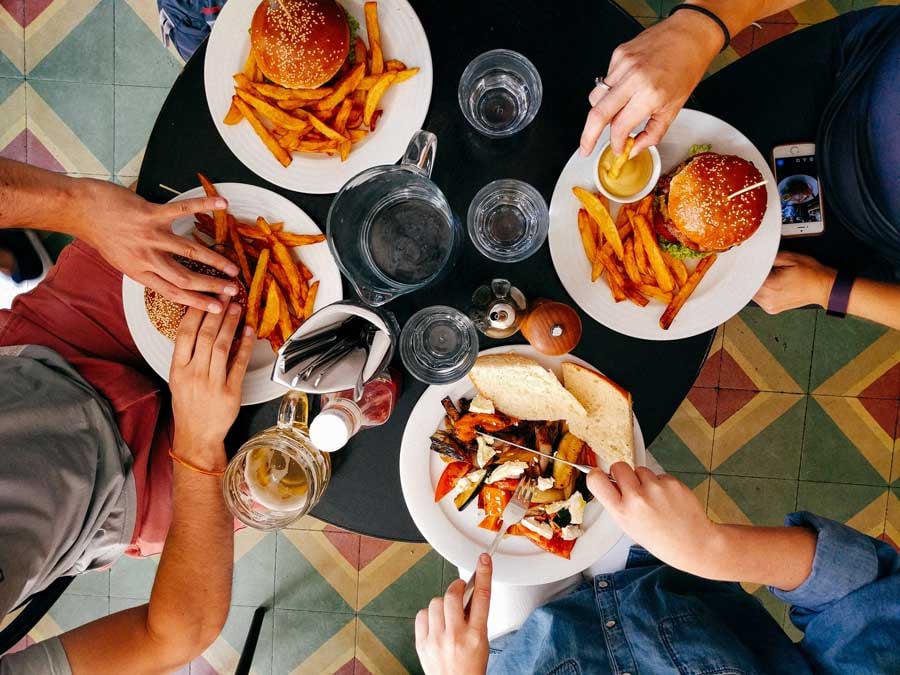 Lodgepole Grill
Address: Highway 40 Daniels Summit Pass Heber City, Utah 84032
Phone: 1-800-519-9969
Our very own Lodgepole Grill undoubtedly makes the list among the must-try restaurants in Heber City. Lodgepole Grill is a part of Daniels Summit Lodge, our renowned lodge-style resort. Whether you are a resident or just another food lover, Lodgepole Grill welcomes anyone and everyone.
The myriad of outdoor excursions in Heber is not all the city has to offer. In order to sustain these all-day activities, fuel your body at the Lodgepole Grill. Our chefs provide an assortment of delicious breakfast, lunch, and dinner options to prepare you for a full day of adventure.
Our customers may come for the food, but stay for the cozy atmosphere. We are price-friendly, and also cater to your nutritional needs upon request. The menu provides an amazing selection of fish and chips, soups and salads, kid-friendly options, sides and starters, as well as an assortment of beverages.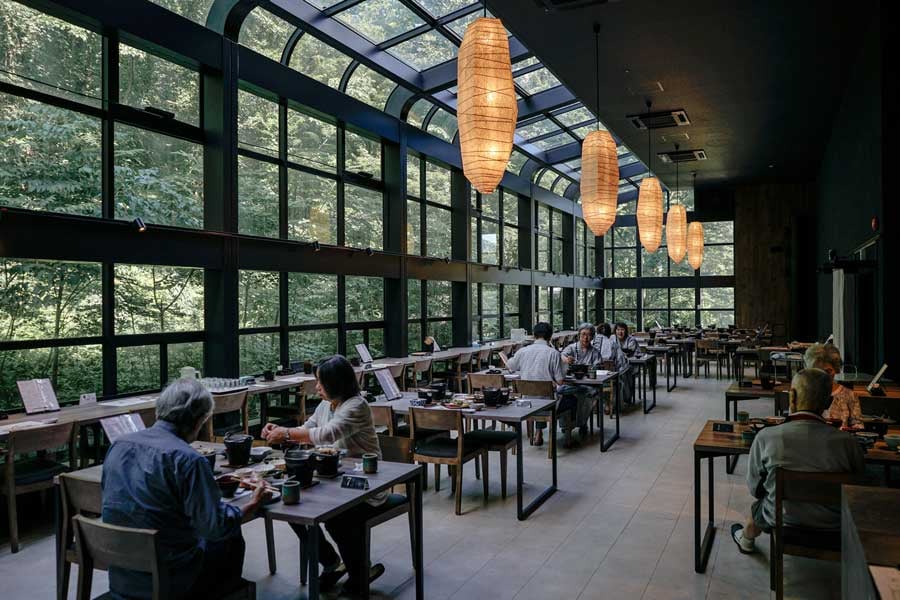 Lodgepole Grill is open throughout the year, so come visit and unwind after an all-day adventure.
If you want to hit the must-try restaurants near Heber City, you can start your search with Daniels Summit Resort. Stay near some of the city's best restaurants to create food-filled memories on your vacation. Contact us to learn more.