Midway, Utah, is a beautiful town surrounded by majestic mountains. But it's not just about the views. Midway is also home to some fantastic restaurants.
From the historic Midway mercantile to lively bars, this popular city has much to taste and enjoy. Whether you're in the mood for local dishes or international flavors, Midway has something special for your taste buds.
Let's explore the top 12 restaurants that you should try.
1. Heirloom Common & Market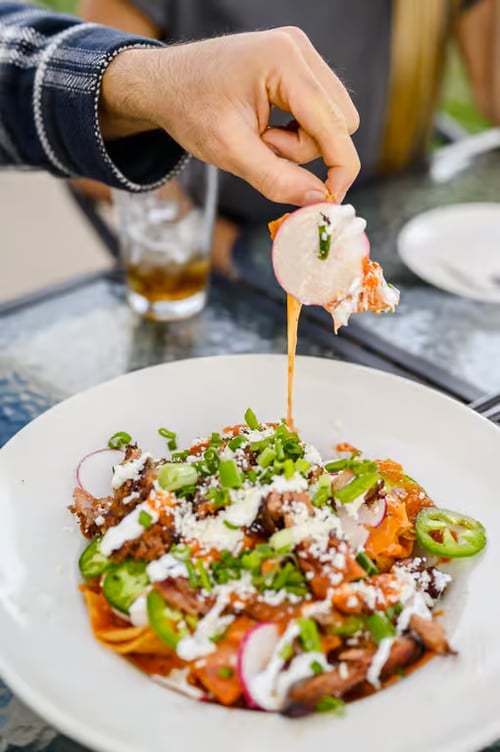 Heirloom Common & Market in Midway serves as a gathering spot for the community. Bringing together dishes from multiple award-winning, home-grown restaurants in Utah.
Their name stems from old English villages, where a "Common" was a special place for friends to gather. They'd share meals, stories, and good times. Think of it as a community meeting spot.
If you like tasty food and good company, you should definitely visit. Whether you're a local or a visitor, Heirloom promises a dining experience that's both memorable and delicious.
2. The Blue Boar Inn & Restaurant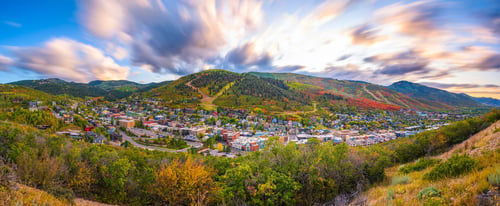 The Blue Boar Inn & Restaurant sits gracefully in the foothills of Midway, Utah, resembling a classic European chateau. It's conveniently located near the Homestead Resort. Plus, it's only a 20-minute drive from the bustling nightlife and world-renowned ski resorts of Park City, Utah.
Stepping into The Blue Boar feels like a romantic European journey. It has luxurious rooms, a dining area with mountain views, and an exquisite menu. It's no wonder it stands as one of Utah's top destinations. Guests often choose the Inn for vacations, anniversaries, weddings, golfing adventures, and other special occasions.
3. Lola's Street Kitchen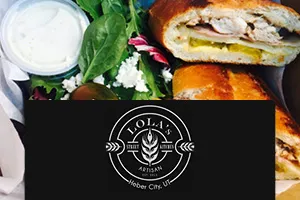 In the heart of the scenic Heber Valley is a vibrant eatery. Lola's Street Kitchen is known for its culinary creations inspired by global street food. Lola's Street Kitchen ensures every dish is a celebration of taste. They curate a diverse menu that fuses flavors and cuisines.
Lola's ambiance is warm and inviting, making it a favorite spot for locals and tourists. Their commitment to using locally sourced ingredients further elevates the dining experience. Whether you're looking for a casual meal or a culinary adventure, Lola's Street Kitchen promises a memorable dining experience.
4. Back 40 Ranch House Grill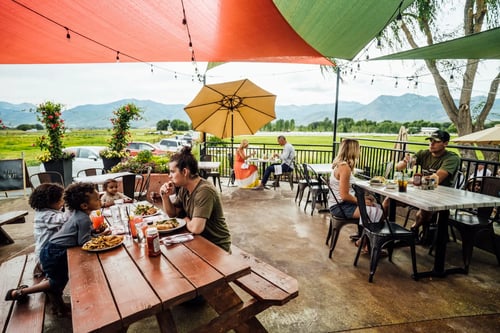 Welcome to the Back 40 Ranch House Grill, a farm-to-table restaurant in Heber City, Utah. A ranch that's deeply committed to using fresh, local ingredients, which can be seen in their sourcing practices. They source all their beef from a local Ranch, which they use in their hamburgers, meatloaf, chili, and steaks.
Heber Valley Cheese provides the spicy bacon cheddar for their burger and the cheddar for their mac and cheese. Stoneground Bakery in Salt Lake City bakes the buns for their burgers, and hoagie rolls daily.
5. The Lodgepole Grill
Tucked away in the scenic landscapes of Midway, Daniels Summit Lodgepole Grill is a must-visit. Merging the rustic appeal of mountain lodges with refined dining offers a cozy and elegant ambiance.
Their menu blends classic favorites and innovative dishes, all crafted from fresh, local ingredients. Beyond the food, the Grill boasts panoramic mountain views and attentive service, making every meal a memorable experience. Whether you're celebrating an occasion or seeking a serene dining spot, the Lodgepole Grill is a top choice in Midway.
Looking for more dining options? Check out our picks for the Best Restaurants in Provo, Utah.
6. Café Galleria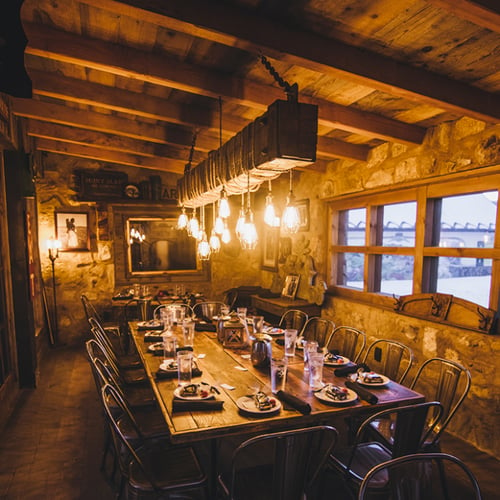 Café Galleria is a beacon of rustic Italian charm on Midway's historic Main Street. First constructed in 1898, it has since undergone thoughtful restorations, with the most recent in 2020. The café is open daily, serving breakfast, lunch, and dinner.
Café Galleria's private Veranda Room, a unique feature, has a wood-burning stove for winter and air conditioning for summer. With its sizeable communal farm table, this room can accommodate up to 22 guests. Perfect for special events and gatherings.
7. Lupita's Valley
Situated in downtown Midway, Lupita's Valley beckons all lovers of authentic Mexican cuisine. The restaurant takes pride in offering the most genuine Mexican food from the Michoacán region. When you enter Lupita's Valley, an extensive salsa bar welcomes you, letting you tailor your dishes with various flavors.
Whether dining in or opting for takeout, Lupita's Valley promises a culinary experience that caters to all taste preferences. The restaurant also offers lunch specials from 11 a.m. to 4 p.m.
8. Melvin's Public House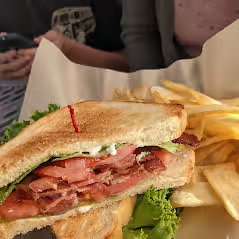 Melvin's Public House is a haven for sports enthusiasts and families in Heber City, UT. With 11 big-screen TVs, it's the perfect spot to catch all the action of your favorite sports.
The menu offers a range of delicious options, from wings and burgers to salads and sandwiches. Melvin's also boasts a full bar with 18 local beers on tap.
If you're exploring the wider area, take advantage of our guide to The Best Restaurants in Heber City.
9. Z's Chop House
Situated within the Zermatt Resort in Midway, Z's Chop House is a testament to culinary simplicity done right. They pride themselves on using fresh-cut, USDA-certified steaks seasoned with Utah's Redmond sea salt and cracked pepper.
But steaks aren't the only highlight here. The restaurant offers a range of dishes, from shareable appetizers to signature dishes like penne alfredo and pork schnitzel. To top off the dining experience, Z's Chop House's decadent desserts turn any meal into a special occasion.
10. Cucina Rustico
In Midway, Cucina Rustico stands as a testament to delightful Italian dining. The restaurant's name, which translates to "Rustic Kitchen," perfectly captures its essence. With a focus on traditional Italian dishes made from fresh, high-quality ingredients, every meal at Cucina Rustico promises authenticity and flavor.
The atmosphere, which brings to mind a charming Italian village, enhances the dining experience. Cucina Rustico has something to satisfy every palate, whether you're in the mood for a hearty pasta dish, a flavorful risotto, or a classic Italian dessert.
11. Homestead Resort, Simon's Restaurant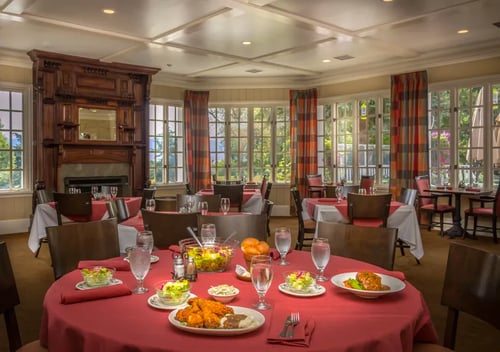 The Homestead Resort, located in Midway, offers a charming dining experience infused with history. Once a dairy storage in the 1800s, the Milk House has transformed into a charming ice cream parlor and coffee shop.
Open daily from 7 a.m. to 7 p.m., visitors can indulge in Homestead's signature house-made fudge, fresh pastries, and various ice cream flavors. Combining rich history with delicious treats, the Milk House provides both locals and visitors a unique dining experience in Midway.
12. The Lake House Deer Creek
The Lake House offers an unforgettable dining experience in the scenic Deer Creek Reservoir. With its modern interiors and a menu emphasizing fresh seafood, it's a culinary oasis in the heart of Utah. The restaurant also offers a range of meat and vegetarian options.
The Lake House is not just about the food but the experience. The restaurant offers stunning views of the surrounding landscape, making it an ideal spot for romantic dinners, family outings, or special occasions.
Discover more about the charm of Midway in our Favorite Things to Do in Midway, Utah article.
Reservation Tips
While many of Midway's restaurants welcome walk-ins, making a reservation is always a good idea, especially during peak dining hours or weekends. This ensures you get the best seat in the house and a smoother dining experience.
Did You Know?
Swiss settlers, who founded the town, shaped Midway's culinary scene. You can see this Swiss influence in some town eateries that serve dishes reminiscent of the Alpine region.
From traditional Utah dishes to contemporary delights, Midway offers a dining experience that's hard to match. It's a town where every meal tells a story.
- -
We've explored some of Midway's finest restaurants, each with distinct flavor and charm. Be sure to visit and delight your taste buds on your next trip to Midway.
Join the Conversation
Have a favorite from our list? Which of these restaurants are you eager to try? Or perhaps you have a hidden gem in Midway you'd like to share? We'd love to hear from you!