Provo, Utah is a hidden gem in the American West, surrounded by stunning natural landscapes and vibrant culture. If you're planning a trip to this charming city, you'll want to make sure you experience its rich culinary scene. Whether you're in the mood for fine dining or casual eats, Provo has plenty of options to satisfy your appetite.
In this guide, we'll be sharing our top 10 picks for the best places to eat in Provo. From farm-to-table cuisine to authentic Mexican street tacos, there's something for everyone on this list. We've also included each restaurant's most popular dish, so you'll know exactly what to order when you visit.
So whether you're a local or a visitor, get ready to embark on a delicious culinary journey through Provo, Utah. Let's dive in!
1. Black Sheep Cafe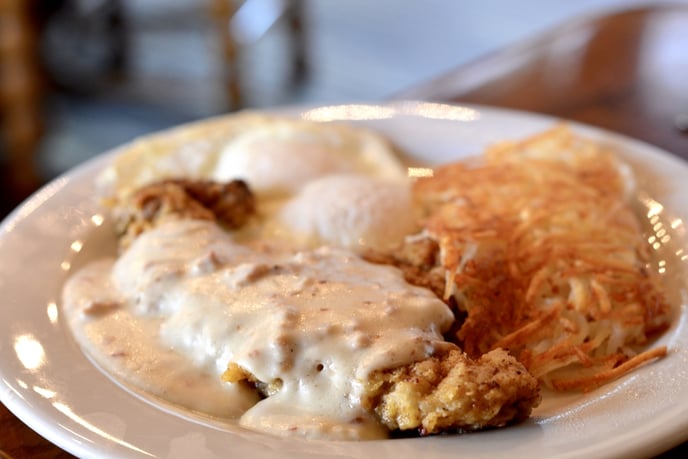 Located in the heart of downtown Provo, Black Sheep Cafe is a restaurant that specializes in contemporary Southwestern cuisine. Their menu features dishes made with locally sourced ingredients, including grass-fed beef and farm-fresh produce.
If you're in the mood for something spicy, try the Navajo Taco. It's a crispy fry bread topped with red chili beef, beans, lettuce, cheese, and sour cream. For something more classic, go for the Chicken Fried Steak, a tender cut of beef served with creamy mashed potatoes and gravy.
The restaurant has a warm and inviting atmosphere, with rustic wood paneling, vintage light fixtures, and colorful murals. Black Sheep Cafe is a great spot for a date night or a fun night out with friends. Be sure to pair your meal with one of their signature cocktails or a local beer from their extensive drink menu.
2. Station 22 Cafe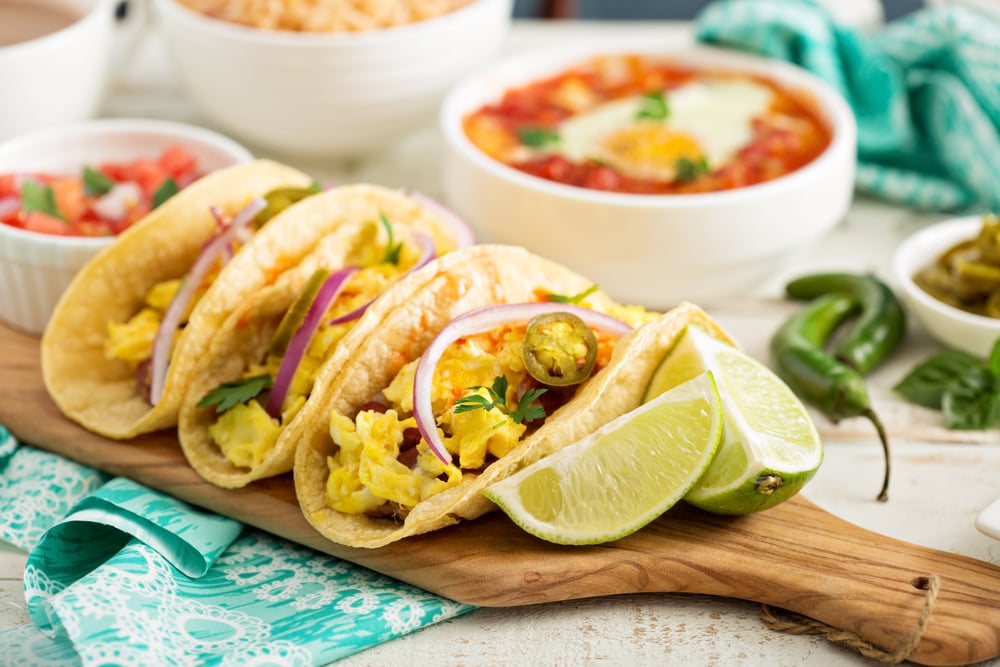 If you're in the mood for comfort food, look no further than Station 22 Cafe. This cozy spot in downtown Provo serves up classic American dishes with a twist, such as the popular Sweet Potato Fries, which are dusted with cinnamon sugar and served with a house-made marshmallow dipping sauce. Another must-try dish is the Chicken and Waffles, a Southern-style classic with a buttermilk waffle and crispy fried chicken.
The restaurant's decor is equally charming, with vintage photos and antique signage adorning the walls. Station 22 Cafe is a popular spot for brunch, and their weekend brunch menu features dishes like Breakfast Tacos and a Biscuit Sandwich with fried chicken and sausage gravy. If you're in town during the week, be sure to check out their daily specials.
3. Communal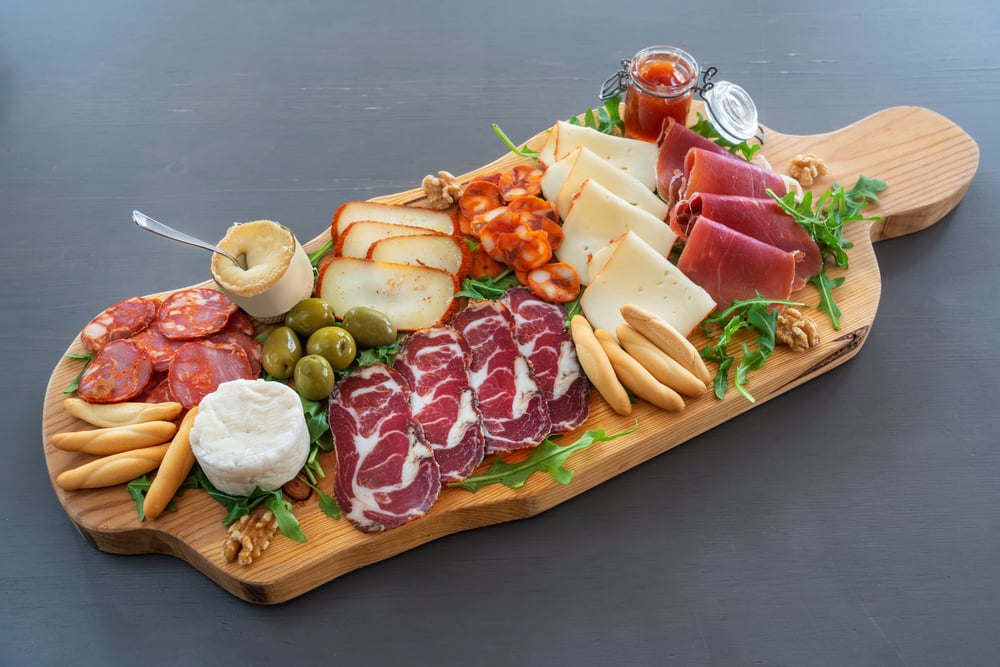 For a farm-to-table dining experience, head to Communal in downtown Provo. This restaurant focuses on using locally sourced and sustainable ingredients to create innovative dishes with a seasonal twist. Some of their standout dishes include the Charcuterie Board, which features house-made meats and cheeses, and the Roasted Half Chicken with bacon-braised greens and potato puree.
Communal's bright and airy space is the perfect setting for a cozy dinner or a celebratory meal with friends. Their menu changes frequently based on the availability of fresh ingredients, so you can always expect something new and exciting.
Heber City offers just as many delicious eats. Check out the Best Restaurants in Heber City so that no matter where the adventure takes you, you're well-fed!
4. Marley's Gourmet Sliders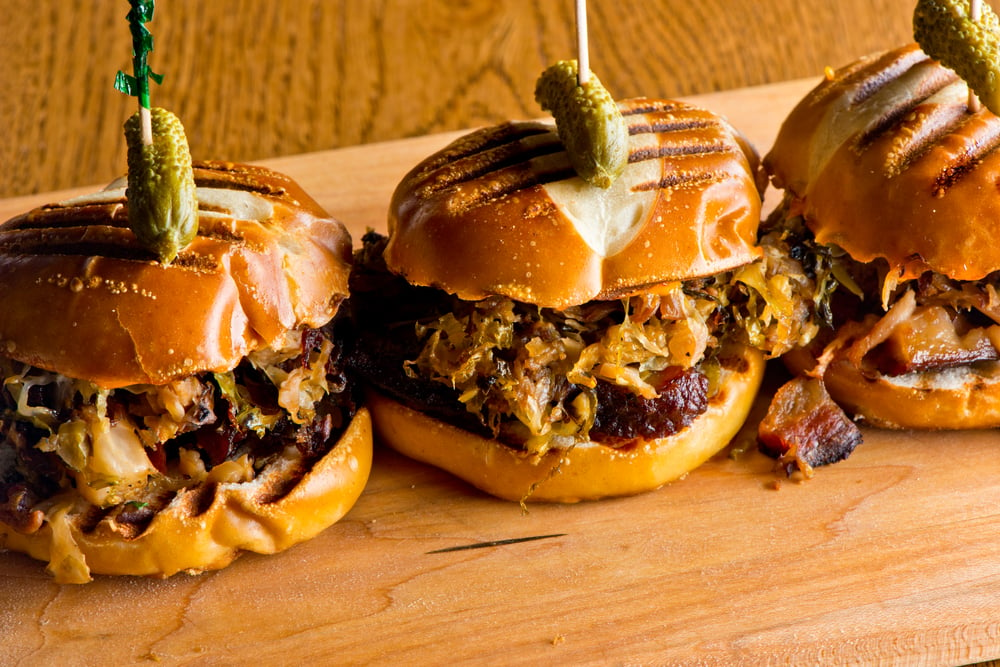 Marley's Gourmet Sliders is a family-owned restaurant located in downtown Provo, specializing in mini burgers that pack a big punch. Marley's menu features a variety of slider options made with premium ingredients and homemade sauces.
One of the most popular items on the menu is the "BBQ Bacon" slider, which features a juicy beef patty topped with crispy bacon, tangy barbecue sauce, and melted cheddar cheese. Another crowd favorite is the "Mushroom Swiss" slider, which is topped with sautéed mushrooms, melted Swiss cheese, and Marley's signature slider sauce.
5. Tucanos Brazilian Grill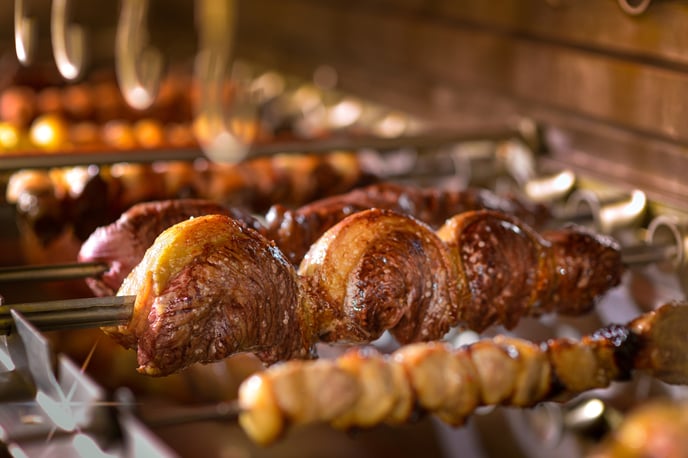 For a unique dining experience, head to Tucanos Brazilian Grill in in Orem. This Brazilian churrascaria-style restaurant features an all-you-can-eat meat buffet, with skewers of flame-grilled beef, chicken, pork, and sausage brought right to your table. The restaurant also offers a salad bar with fresh fruits, vegetables, and cheeses, as well as hot side dishes like fried plantains and Brazilian black beans.
Tucanos' vibrant and colorful decor and lively atmosphere make it a great spot for a festive night out with friends or family. Be sure to come hungry, as there's no shortage of delicious meat to try.
6. Bombay House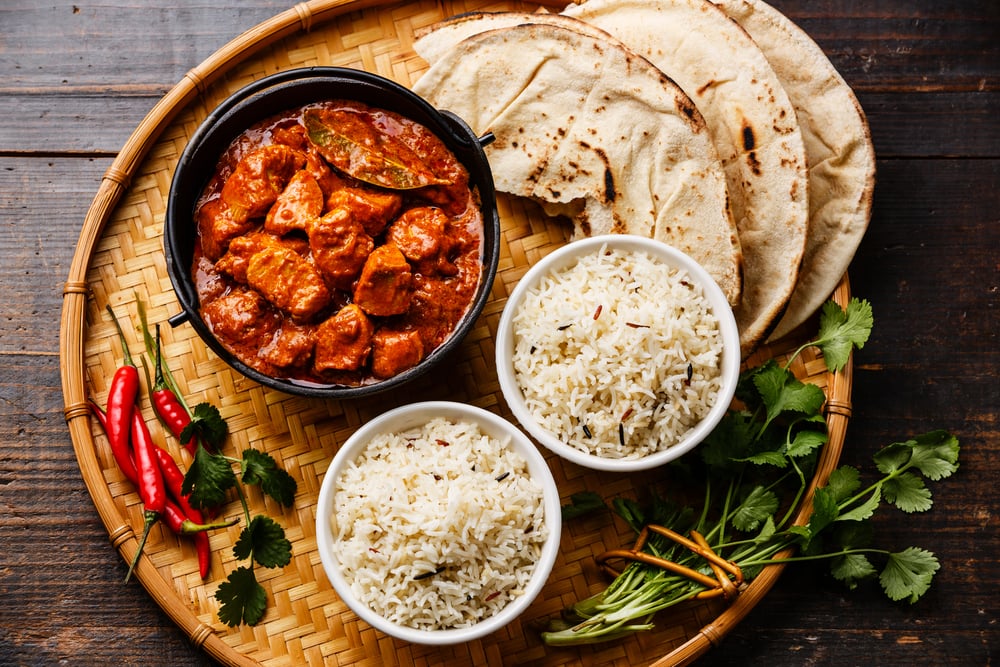 If you're in the mood for flavorful and authentic Indian cuisine, head to Bombay House in Provo. This popular restaurant offers a wide variety of vegetarian and non-vegetarian dishes, including their famous Chicken Tikka Masala and flavorful Lamb Vindaloo. They also offer a daily lunch buffet, perfect for trying a little bit of everything.
Bombay House's elegant and inviting decor sets the stage for an upscale dining experience, perfect for date night or a special occasion. Their attentive service and flavorful dishes will keep you coming back for more.
Utah has more than just good food. Read about our 11 Must-Try Activities for an Unforgettable Experience!
7. DP Cheesesteaks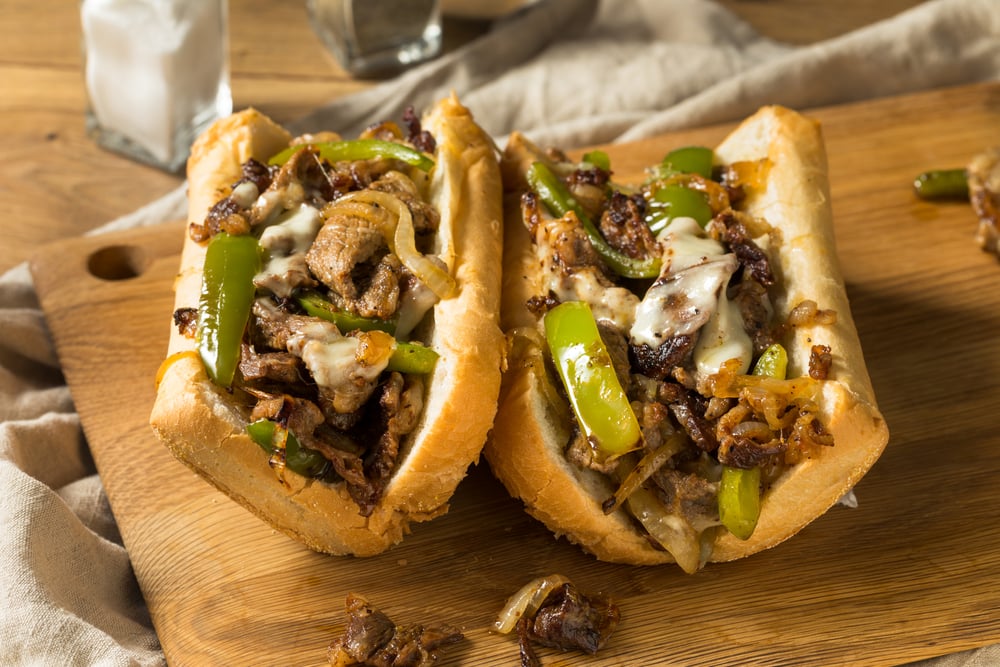 If you're looking for a taste of Philly in Provo, DP Cheesesteaks is the perfect spot. This casual eatery specializes in authentic Philly cheesesteaks made with thinly sliced rib-eye steak, grilled onions, and your choice of cheese on a freshly baked hoagie roll. Don't miss out on their classic Philly cheesesteak, which is hands down their best dish. They also offer a variety of other sandwiches, salads, and sides, but the cheesesteak is the star of the show.
DP Cheesesteaks has a cozy and laid-back atmosphere, making it an ideal spot for a quick lunch or dinner. The friendly staff and delicious food will have you feeling like you're in Philadelphia in no time.
8. Guru's Cafe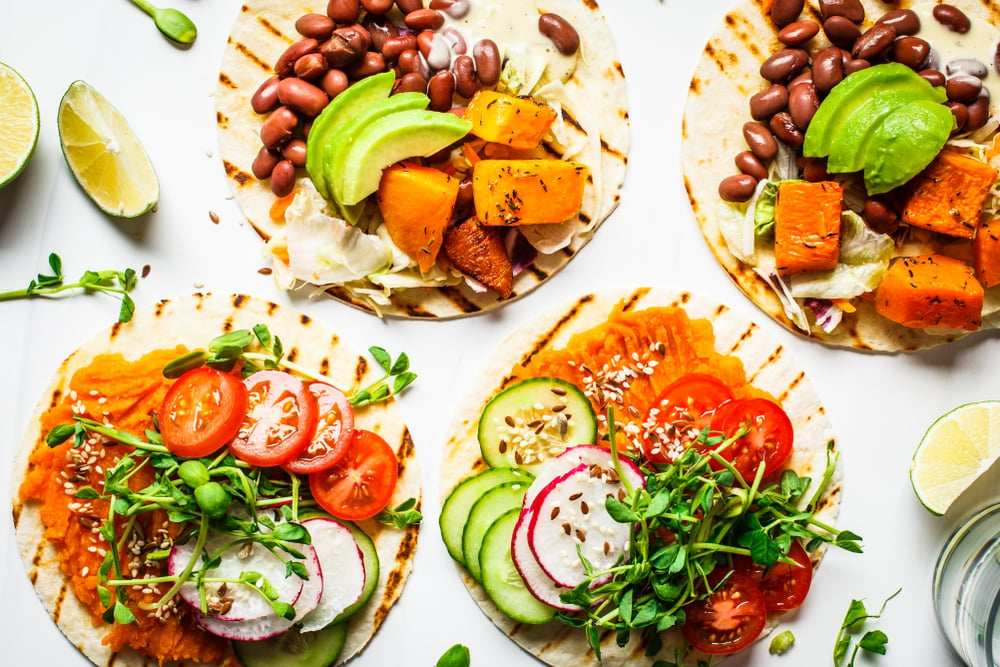 Guru's Cafe offers a unique and healthy take on Mexican cuisine in Provo. This vegetarian and vegan-friendly restaurant features dishes like the Sweet Potato Burrito, made with roasted sweet potatoes, black beans, and quinoa, and the Fresh Veggie Tacos, filled with a variety of fresh veggies and topped with a tangy lime-cilantro dressing. Their best dish, the Sweet Potato Burrito, is a must-try for anyone visiting Guru's Cafe.
The vibrant and colorful decor at Guru's Cafe creates a welcoming and fun atmosphere for dining in, while their extensive menu offers something for everyone. Don't forget to order a fresh juice or smoothie to complement your meal.
9. El Gallo Giro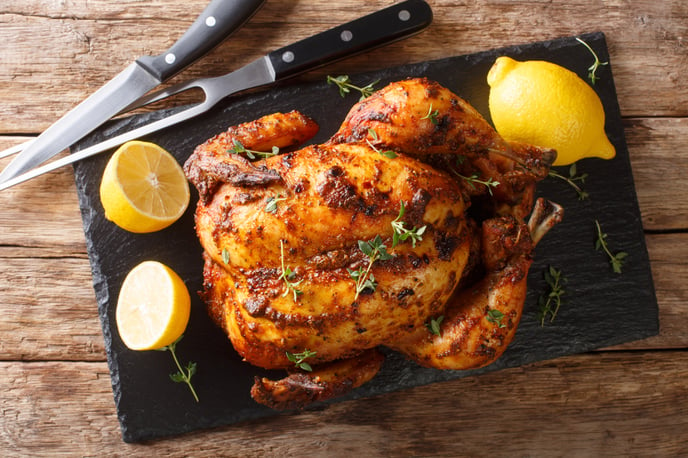 El Gallo Giro is a must-visit restaurant for anyone looking for delicious Mexican food in Provo. Their menu features traditional dishes like tacos, burritos, and quesadillas, but their specialty is definitely the rotisserie chicken. The juicy and flavorful chicken is the highlight of their menu and is perfect for sharing with a group.
The atmosphere at El Gallo Giro is casual and inviting, with colorful decor and friendly staff. Make sure to pair your meal with their famous horchata or other refreshing drink options.
Not hungry yet? Work up an appetite after completing one of The Best 6 Hikes Near Park City!
10. Oregano Italian Kitchen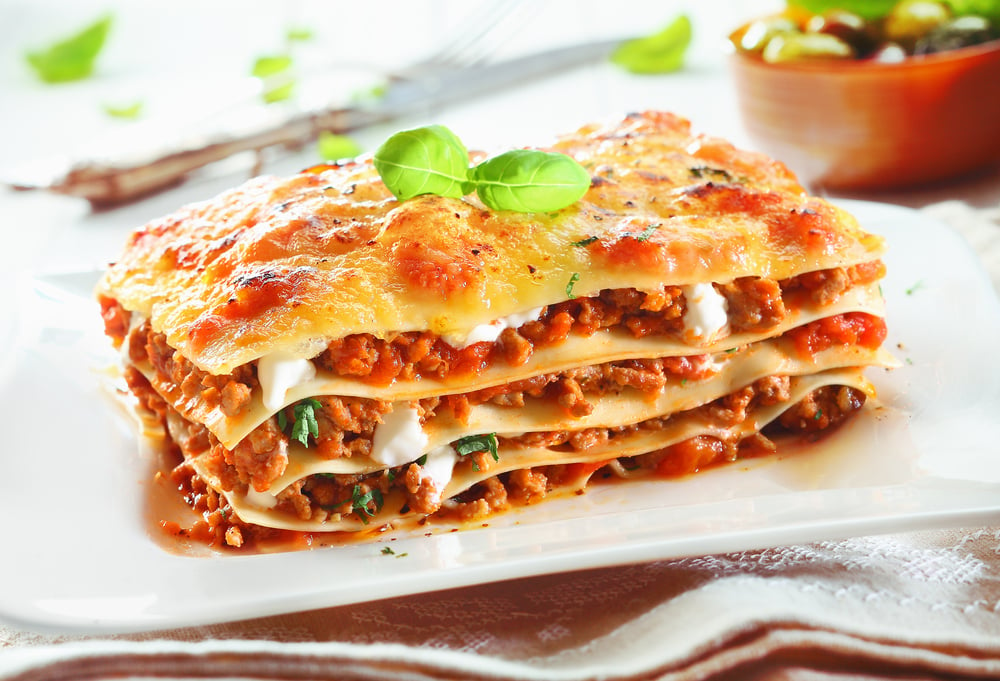 For a taste of Italy in Provo, head to Oregano Italian Kitchen. This cozy restaurant features classic Italian dishes made with fresh, locally-sourced ingredients. Their menu includes favorites like lasagna, spaghetti carbonara, and Margherita pizza, but their best dish is undoubtedly the chicken parmesan.
The chicken parmesan at Oregano Italian Kitchen is made with tender chicken breasts, crispy breading, and melted mozzarella cheese, all topped with their delicious homemade marinara sauce. It's the perfect comfort food for a cozy night in.
The warm and welcoming atmosphere at Oregano Italian Kitchen makes it the perfect spot for a date night or family dinner. Make sure to save room for their mouth-watering desserts like tiramisu or cannoli.
--
There you have it, the 10 best places to eat in Provo, Utah. Whether you're in the mood for classic American fare, authentic Mexican dishes, or Italian cuisine made with fresh, locally-sourced ingredients, Provo has something for everyone. These restaurants have been carefully selected for their delicious food, inviting atmosphere, and friendly staff, making them a must-visit during your next trip to Provo.
We hope this guide has helps you explore the food scene in Provo. Don't hesitate to reach out to us at Daniels Summit Lodge if you want to find lodging or summer activities to accompany your foodie adventures.