Planning a trip to Utah soon? Explore our favorite things to do in Provo, Utah.
Just a stone's throw away from Salt Lake City, Provo is a vibrant city tucked away in Utah's picturesque landscapes. This gem offers endless attractions for solo adventurers, couples looking to shake up Date Night, and families alike. From scenic wonders and captivating cultural experiences, to hang gliding and mouth-watering restaurants, there's something for everyone in Provo.
1. Hike the Buffalo Peak Trail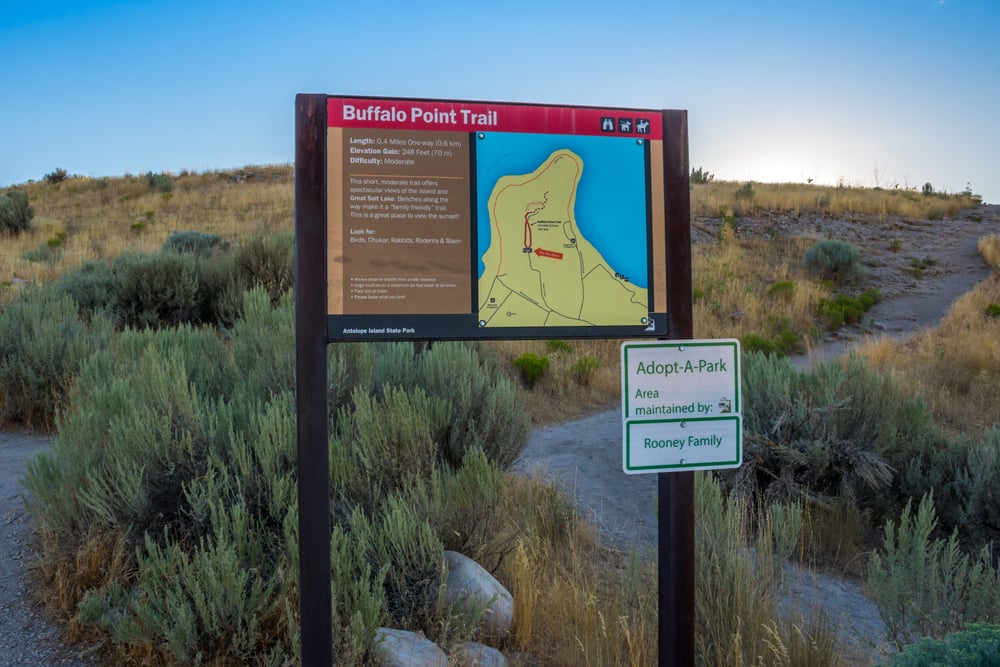 Lace up your hiking boots, pack some snacks, and conquer Buffalo Peak Trail. The trail offers panoramic views of Provo and rewards hikers with diverse wildlife and challenging terrain. It's a favorite among locals and visitors alike. Here's how to access the revered trailhead, located on the Squaw Peak Road, east of Orem, Utah:
Take Exit 272 on I-15 for 800 North in Orem.
Drive east on 800 North for 3.7 miles to the mouth of Provo Canyon.
Bear left onto US-189 into Provo Canyon, and continue 1.9 miles.
Turn right at the signed junction for the Squaw Peak Road.
Continue 7.4 miles to the unmarked trailhead on the right side of the road (40.282598, -111.605314).
For more epic hikes in Utah, see our Summer Hiking Bucket List.
2. Step back in time at Provo Pioneer Village, where history comes alive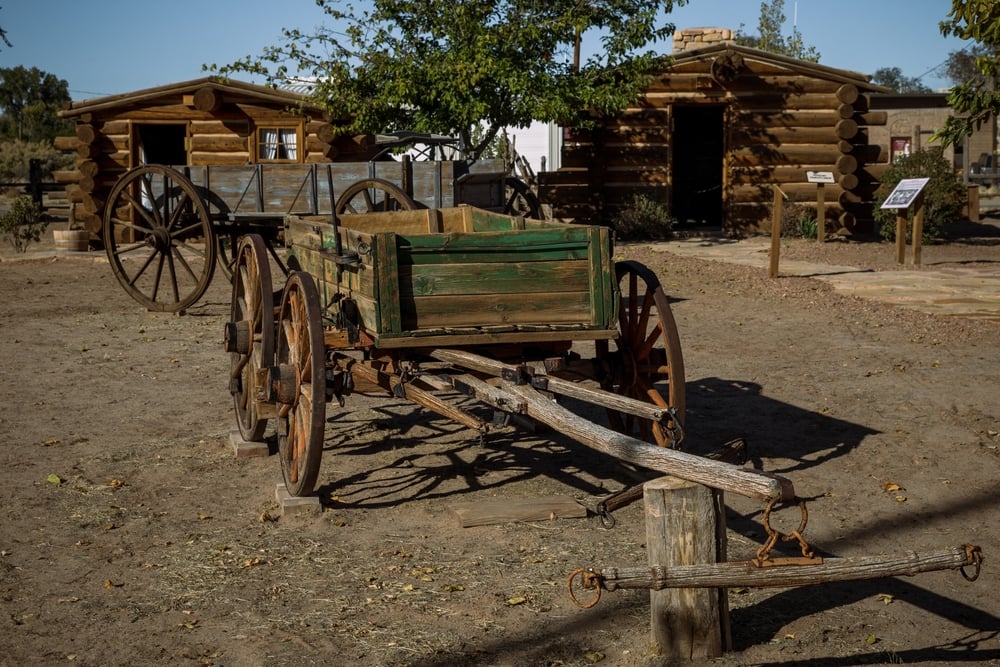 Explore charismatic pioneer cabins, blacksmith shops, and a one-room schoolhouse as you learn about Provo's rich history. This free museum (open in summer and fall) lets you immerse yourself in the past. Dress up like an 1849 Provo settler, and experience the pioneer life firsthand.
3. Drive Provo Canyon's scenic route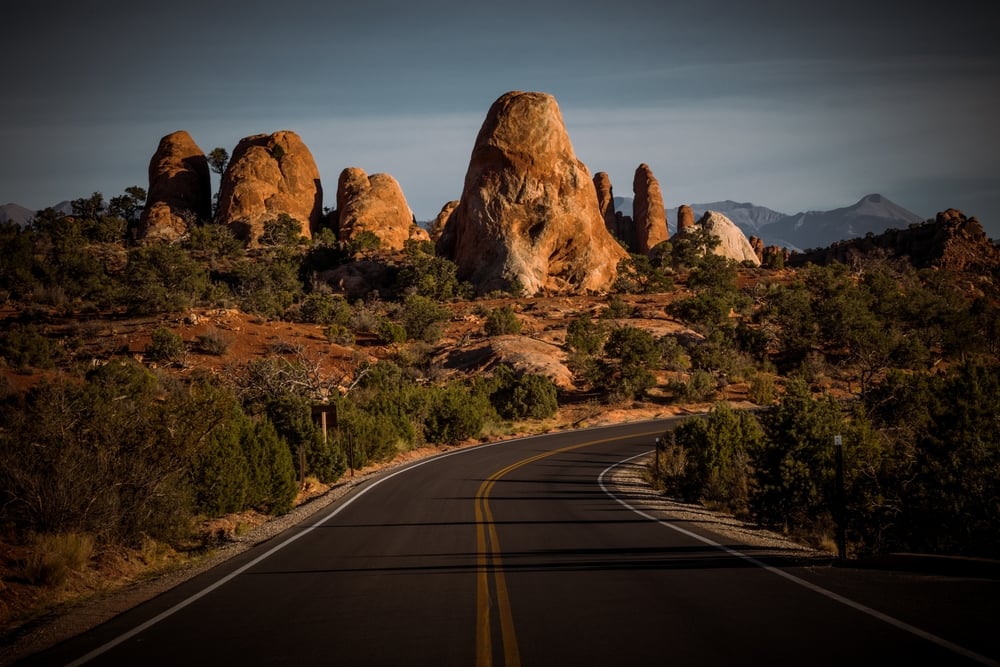 Any nature lover is in for a treat taking the byway from Provo to Heber. Ancient, towering canyon walls envelop you as you pass the waters of Bridal Veil Falls. At the top of the canyon lies Deer Creek Reservoir. It's a great spot for camping, picnics, smooth sailing, boating, fishing, and windsurfing with the family.
The byway then leads to Heber Valley, where you can see the Heber Valley Historic Railroad. Visitors are welcome to ski or snowshoe the network of trails built for the 2002 Olympic Winter Games in winter. Summers are great for hiking, mountain biking, and even golf at Wasatch Mountain Golf Course.
4. Go tubing on the Provo River
Experience exhilarating fun as you hop onto a tube or raft and float down the Provo River. This adventure offers a refreshing way to beat the heat and get active while enjoying the natural surroundings. You can also go fishing or rent a kayak. The waterway offers first-class fishing opportunities and a chance to sit peacefully (with the beavers and otters!) amidst stunning mountain vistas.
5. Embrace your inner daredevil with hang gliding at the Flight Park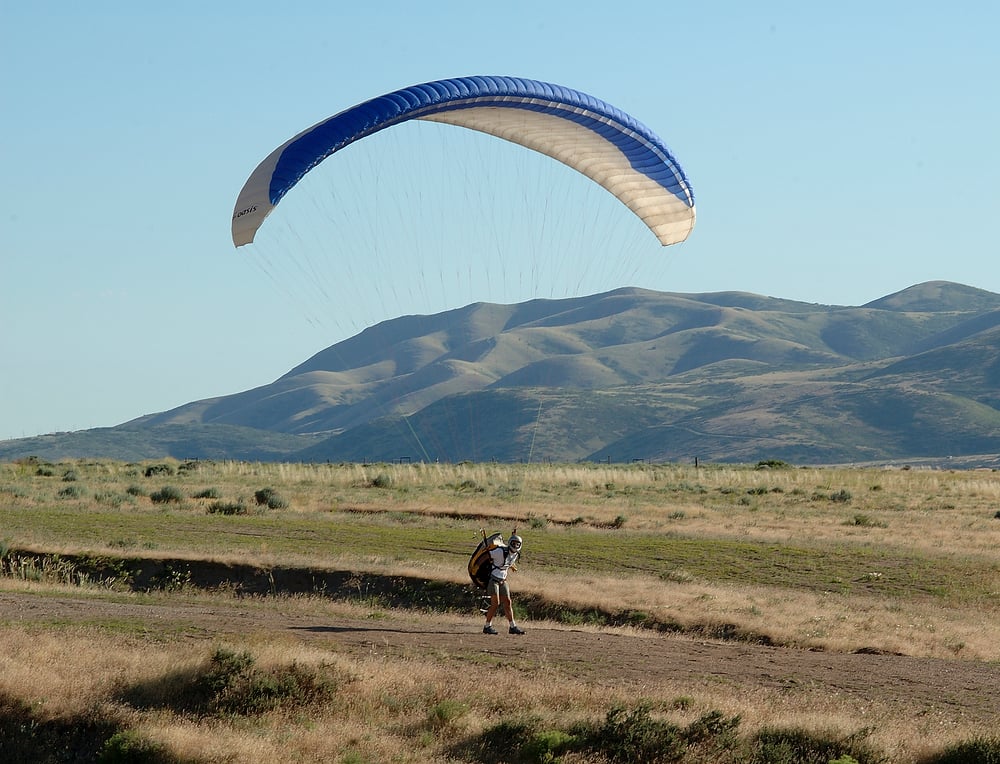 Add this to your list of date ideas in Provo. Spread your wings as you hang glide or paraglide at this recreational park. If it's your first time, don't worry, there are instructors! The Flight Park is open year-round (even on public holidays) from dawn to dusk.
6. Be inspired by the power of visual art at The Brigham Young University Museum of Art (MOA)
Connect with your inner artist in this space of thoughtfulness, learning, and wonder. Free and open to everyone, the BYU Museum of Art is one of the biggest art museums in the Mountain West. It boasts moving exhibitions, interactive events, and innovative art.
On the university campus is also the Museum of Peoples and Cultures. It inspires cross-cultural connections by showcasing an array of cultural artifacts from around the world.
7. Tickle your taste buds in Downtown Provo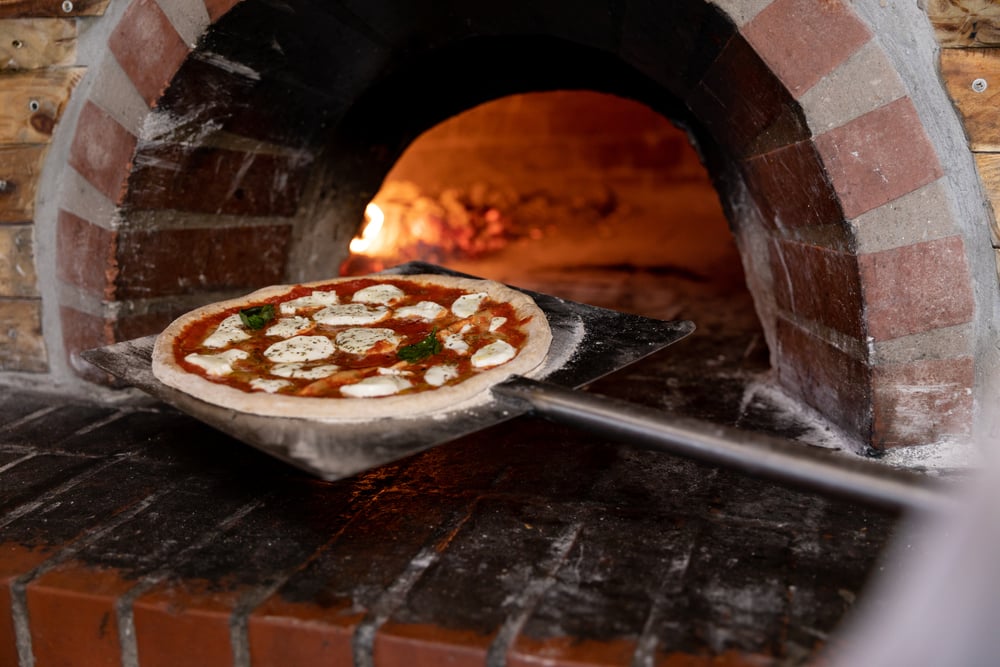 One of the best things to do in any city is eat! Informally known as Restaurant Row, delight your taste buds in Downtown Provo with more than fifty internationally and locally-owned joints. From authentic Latin American food to a good ol' cheesy pepperoni slice from Mozz Artisan Pizza, Downtown Provo is bursting with flavor.
See A Foodie's Guide to the Best Restaurants in Provo, Utah for more!
8. Attend a Brigham Young University sporting event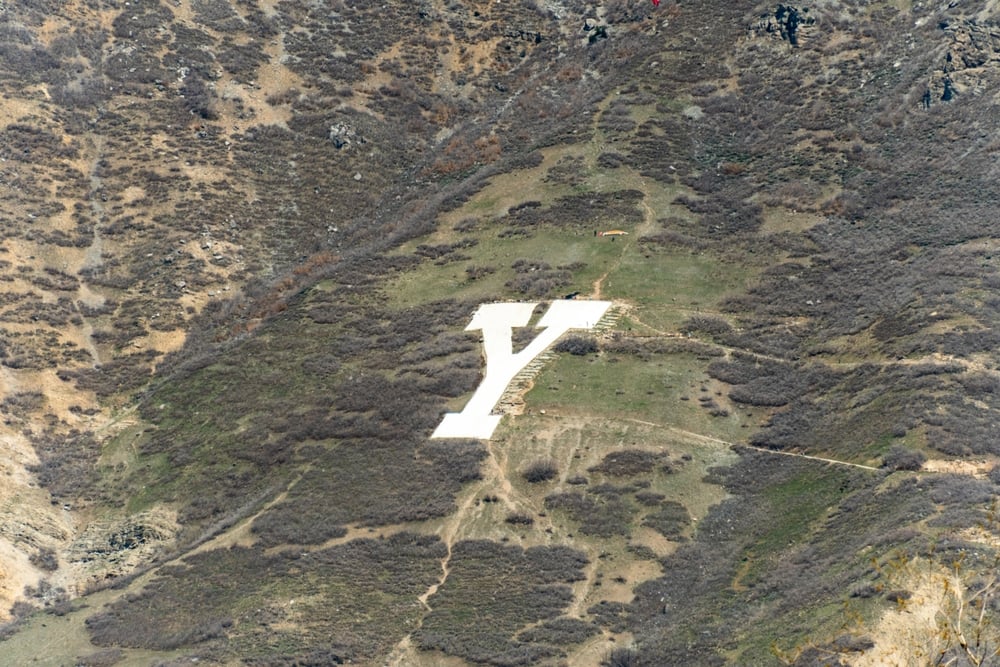 Catch the electrifying atmosphere of a Brigham Young University (BYU) sporting event. Whether it's football, basketball, or volleyball, cheering on the Cougars with fellow fans will get your adrenaline racing.
Before the game, join in the pre-game celebrations with tailgating parties. Enjoy hot food, mingle with fellow fans, and gear up for the game in true Cougar style. It's the perfect opportunity to connect with the BYU community and share your team spirit.
9. Explore the beauty of Bridal Veil Falls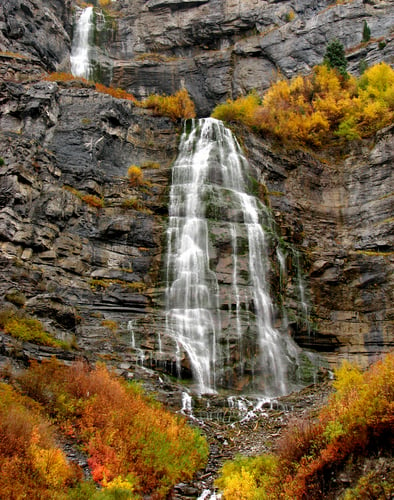 Bridal Veil Falls is a stunning 607-foot waterfall located just minutes from downtown Provo. Take a leisurely stroll along the paved trail, feel the mist on your face, and snap some sweet photos. Entrance is free and parking is available.
10. Feel like a kid again with Nickel City Fun Center's arcade games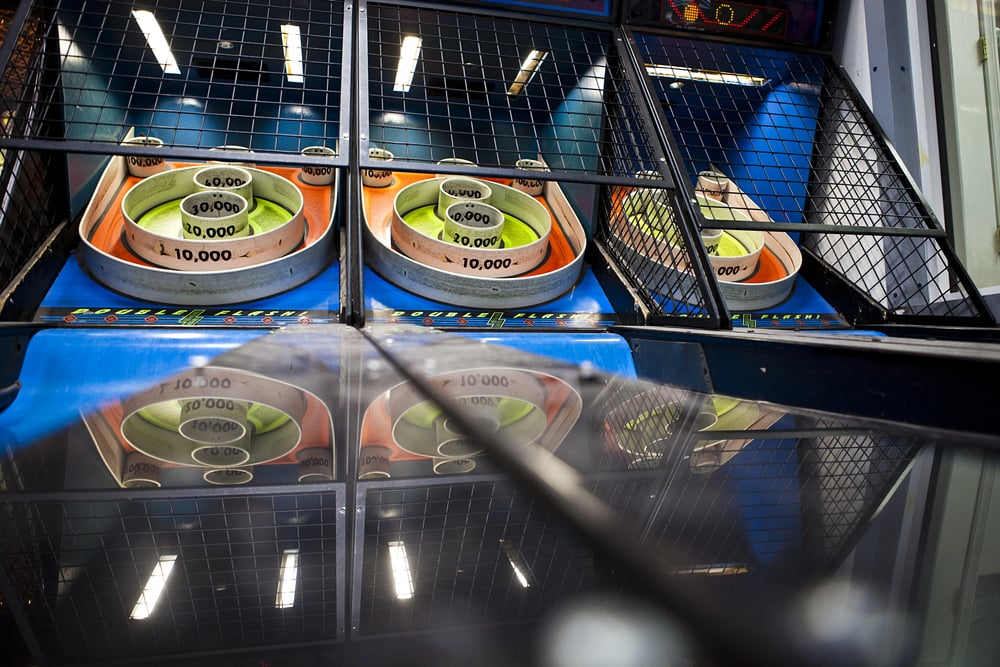 For a cheap and fun date idea in neighboring Orem, make Pacman proud by trying your hand at some arcade games! All arcade games are only a nickel, so you can enjoy hours of fun without breaking the bank. Nickel City Fun Center also has a pizza restaurant and a laser tag arena.
11. Be a rockstar at Heart & Seoul Karaoke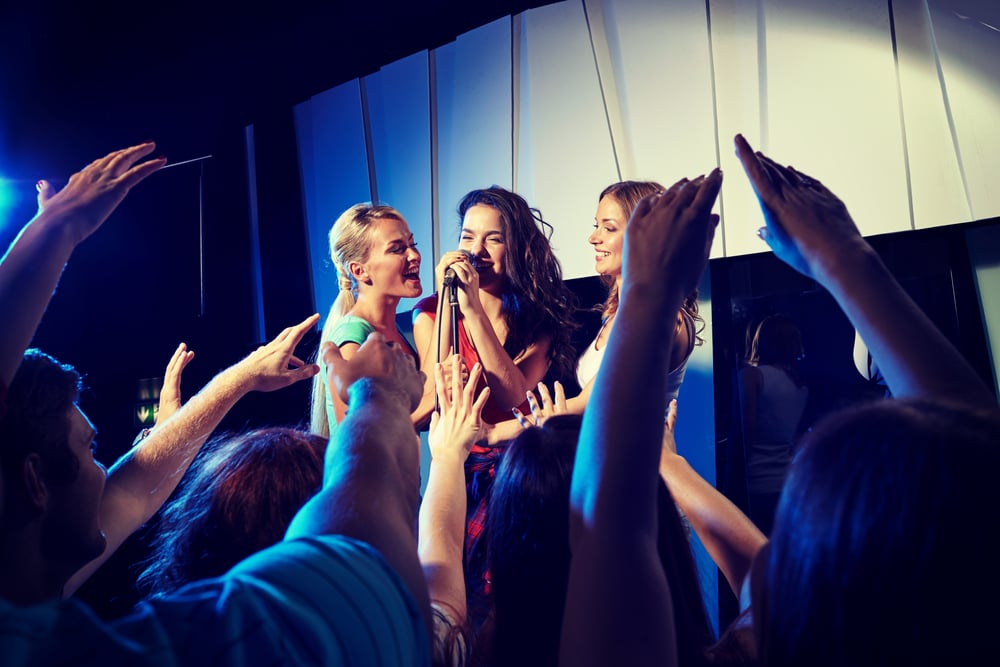 Provo nightlife is full of song and laughter with Heart & Seoul Karaoke. Rent a private room with your friends with booming speakers and groovy lights; or rock the stage with the crowd. You'll need to book in advance if you want a private room. With 40,000+ songs, this family-friendly place has something for every mood!
12. Zipline through the majestic mountains at Sundance Mountain Resort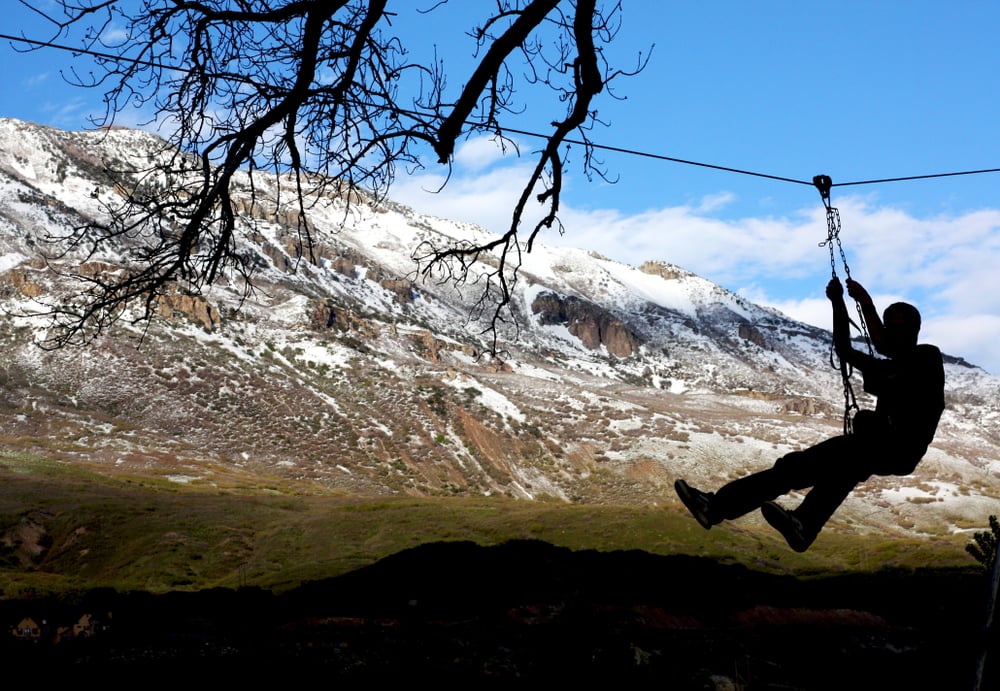 From May to October, zip through Sundance Mountain Resort's gorgeous grounds from above with a thrilling tour. Book in advance and dress warm — with over 2,100 feet of vertical drop, you'll be going at speeds of up to 65 miles per hour!
If a zipline is too wild for you, there's also a ski lift. You can even rent a snowmobile or take a guided tour to explore this stunning natural landscape. The resort also offers a host of tasty restaurants to try when you're hungry after all the fresh mountain air.
Make sure to take the Alpine Loop to get there. This route is famous for its fall color drives, leading past the Uinta National Forest and the Timpanogos Caves.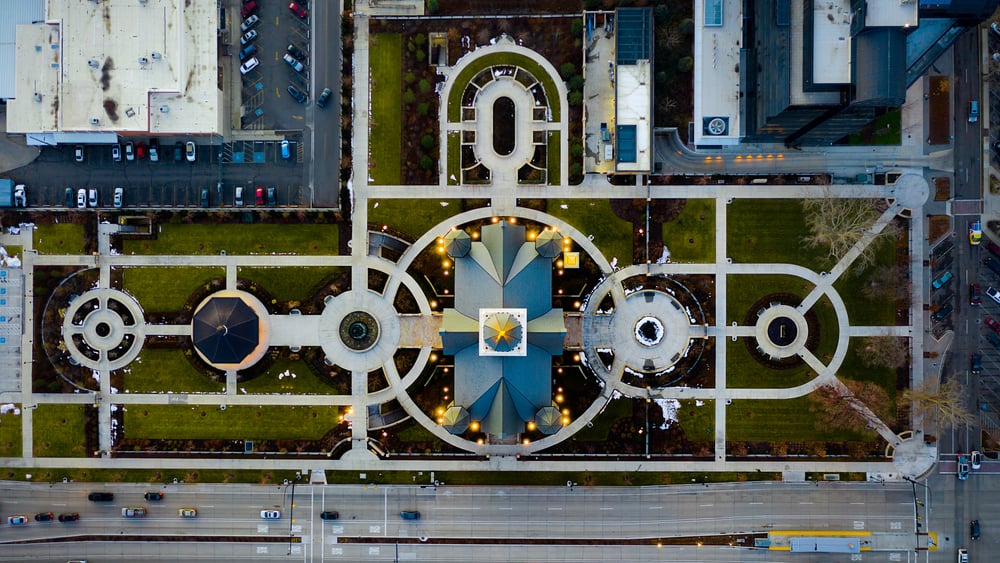 This beautifully restored historical building serves as a place of worship for the Church of Jesus Christ of Latter-day Saints. The stunning Victorian architecture and peaceful surroundings will have you charmed. Scheduled temple appointments are encouraged, but if you don't have an appointment, you're still welcome. Keep in mind that you may just have to wait a little while longer.
14. Share something sweet with your sweet at Ike's Creamery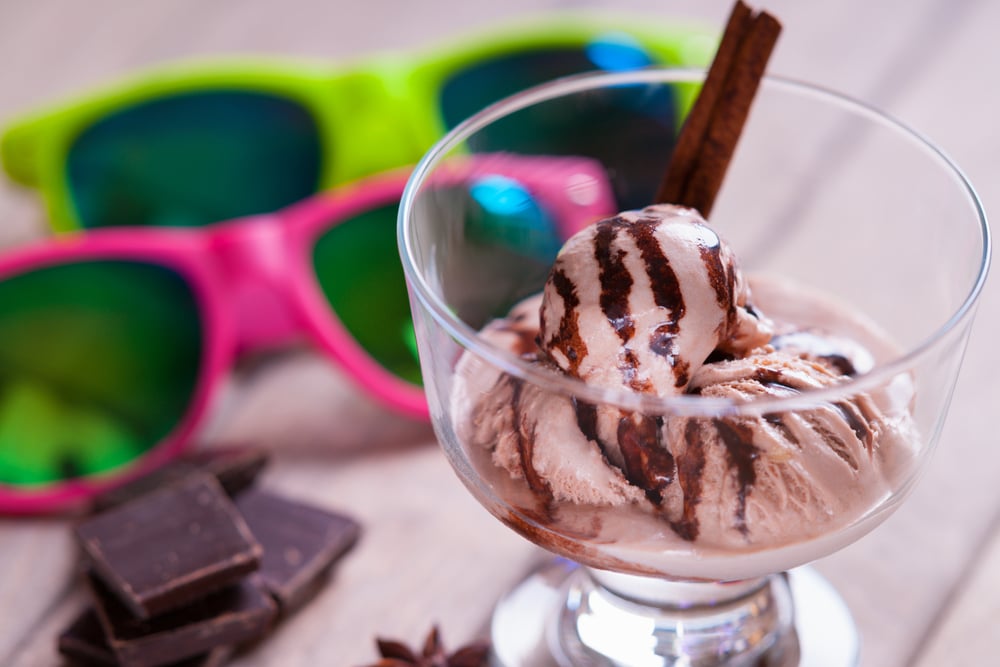 For a cute date idea in Provo, stop by this 1950s-inspired parlor for the best ice cream in town. Their old-fashioned sundaes, floats, and shakes will have you doing a banana split!
15. Unwind, and unleash your adventurous spirit at Daniels Summit Lodge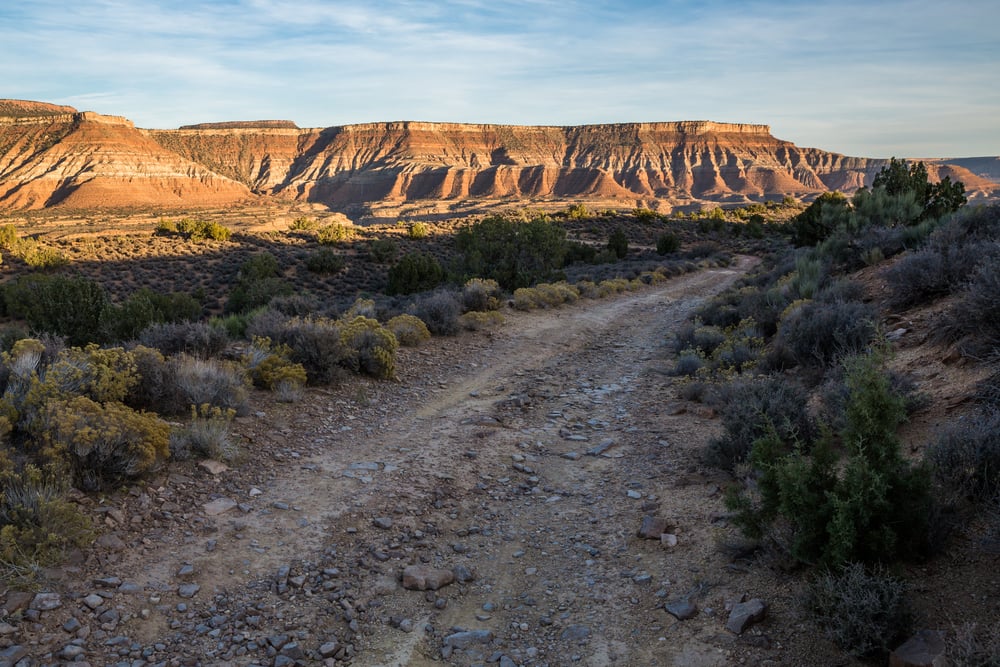 Experience the ultimate adventure at Daniels Summit Lodge, one of Utah's best snowmobile ATV, hiking, and adventure destinations. Nestled just south of Park City, our cozy lodge is your ticket to outdoor excitement and nature's pristine beauty. Contact us to plan an unforgettable getaway.
Don't Wait Up!
Pack your bags and get to Provo! Provo's treasure trove of exciting activities and breathtaking natural wonders will have you coming back again and again. Whether you're exploring the great outdoors, immersing yourself in a piece of history, or screaming your lungs out at a Cougars game, this city promises a special experience.