Are you ready for a thrilling experience in Utah's stunning landscapes? Look no further than Daniels Summit, where the icy slopes are transformed into lovely horseback riding routes in the summer. Whether you're an experienced equestrian or a beginner looking to learn, our horse riding classes in Utah offer an incredible experience.
If you've always wanted to ride a horse but lack the requisite abilities, don't despair! Daniels Summit offers skilled horseback riding lessons in Utah for riders of all levels. Our knowledgeable teachers will show you everything you need to know, from mounting and dismounting to proper riding practices. With the correct instruction and a willingness to learn, anyone can learn to ride a horse.
In this blog, we'll showcase the stunning trails of Utah and explain why it's worth exploring this amazing state on horseback.
How to Ride a Horse: Discover the Equestrian Magic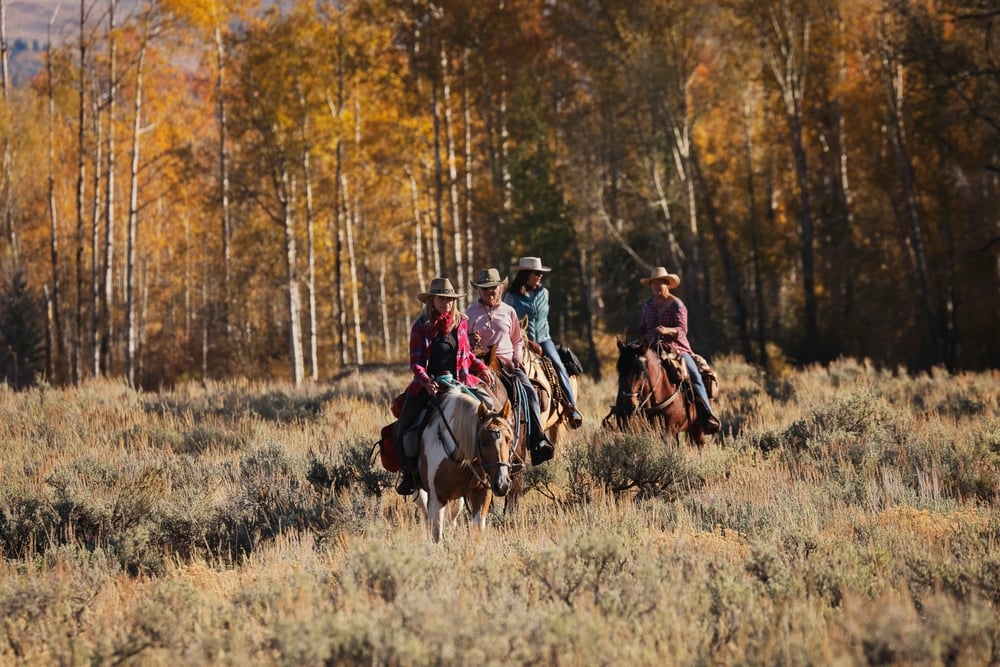 While horseback riding may appear intimidating at first, it is an exhilarating and gratifying experience.
Horses are clever and sensitive creatures, and riding becomes a joyful partnership once you create a bond with them.
Throughout the lesson, our skilled instructors will assure your safety and comfort, making the learning process joyful and stress-free.
You'll quickly find yourself gliding across the trails with confidence and grace if you have patience, practice, and a happy mindset.
Where Can I Ride a Horse? Utah's Scenic Trails Await You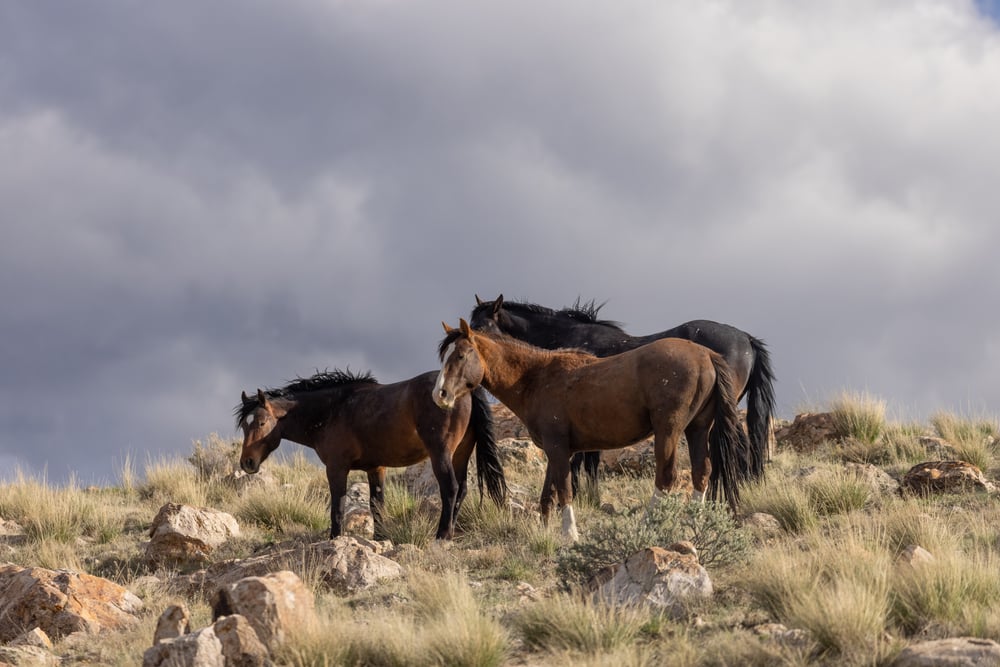 Utah is a natural beauty haven, and what better way to discover it than on horseback? There are numerous pathways to be discovered, ranging from breathtaking mountains to expansive valleys.
We provide horseback riding near Park City at Daniels Summit. Ride with us through stunning alpine meadows, lush forests, and tranquil lakeshores. Our meticulously managed paths create an immersive experience of connecting with nature while horseback riding.
Why Should I Go on a Horseback Ride in Utah? The Benefits Beyond the Saddle
Aside from the sheer pleasure of horseback riding in Utah, there are a host of other advantages!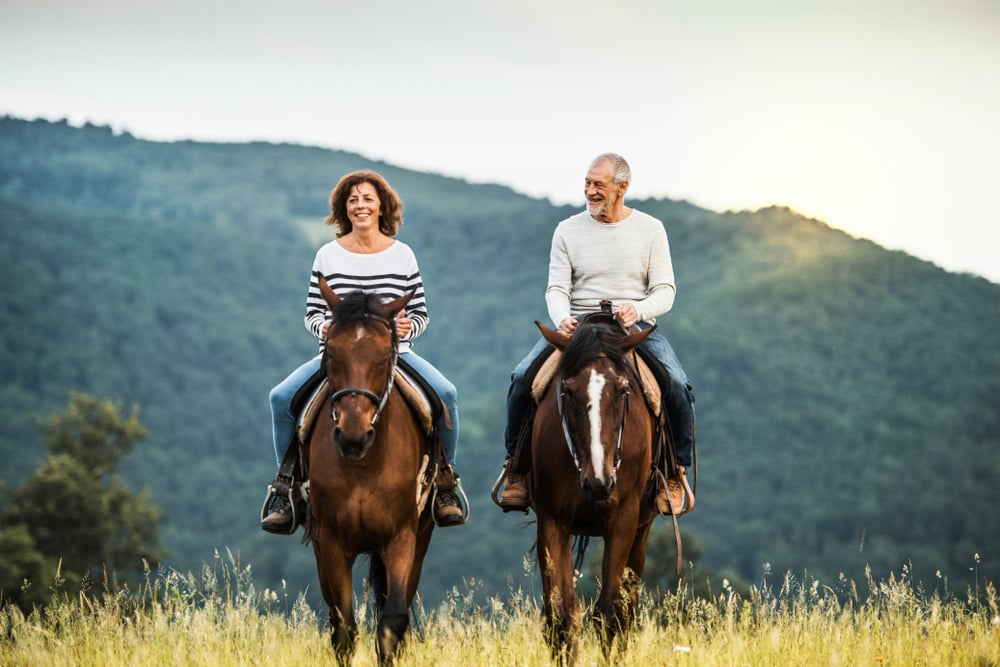 It allows you to disconnect from the stresses of daily life and reconnect with nature.

Find harmony with nature as you ride through Utah's trails. Admire its views, sounds, and smells in ways that are impossible to appreciate from inside a vehicle.

Riding's rhythmic motion can be quite therapeutic.

Riding's rhythmic motion can be quite therapeutic.

This allows people to escape the stresses of everyday life and build awareness. The horse's rhythmic stride, combined with the serenity of the natural surroundings, might help you find inner peace and refreshment.

Horseback riding is also a terrific aerobic workout.

It engages your core, legs, and posture muscles. Plus, it works out your hand-eye coordination and balance skills.

Riding a horse leaves you with long-lasting memories.

The friendship you develop with your equine partner, the stunning sights you pass through, and the sense of adventure you experience will leave an unforgettable impact on your heart.
Expand Your Adventure: More Activities at Daniels Summit
Daniels Summit offers a variety of activities if you want to diversify your Utah vacation.
In the winter, visitors may explore the snow-covered beauty on a snowmobile. In the summer, ATV tracks await thrill-seekers with a taste for adrenaline. Park City is a short drive away with summer or winter activities like hiking and mountain biking or skiing and sledding.
Winter Wonderland Snowmobiling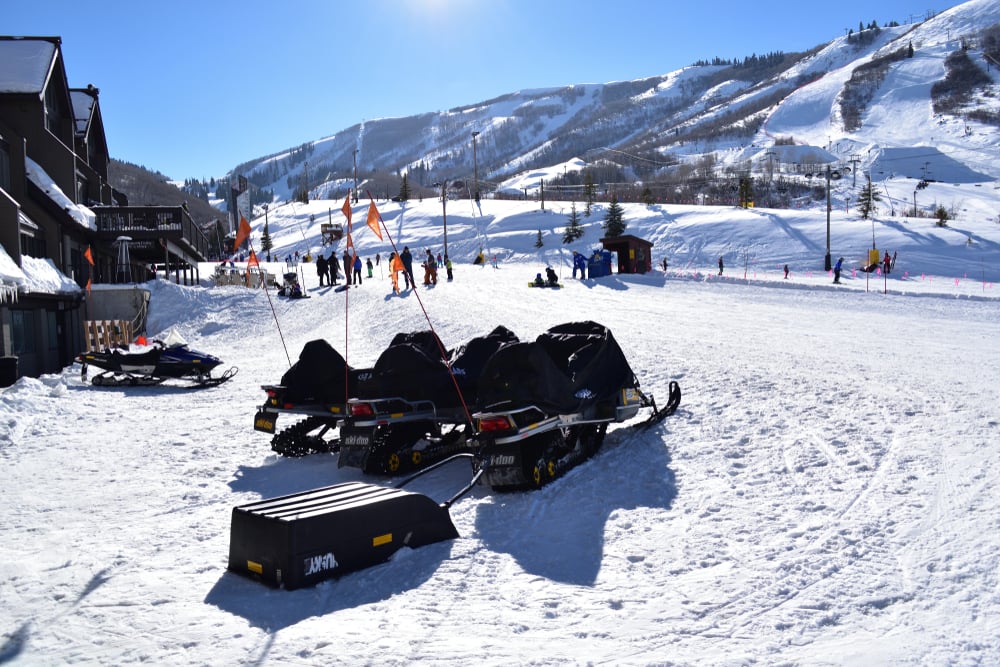 When winter blankets the Utah landscape in a layer of glistening snow, it's time to embark on an exhilarating snowmobiling adventure. At Daniels Summit, we provide an unforgettable experience as you explore our well-maintained trails. Check out our blog Snowmobile Tips to Ride Like the Pros for valuable tips and tricks to make the most of your excursion.
Thrill Seekers ATV Trails
Hop on an ATV and navigate through rugged terrain, ascend mountain trails, and soak in the stunning vistas that Utah has to offer. Our "7 Best ATV Trails in Utah" blog serves as a guide, highlighting some of the most thrilling trails to explore. Whether you're a seasoned ATV rider or a beginner looking to try something new, our trails will provide an unforgettable adventure.
Pop Over to Park City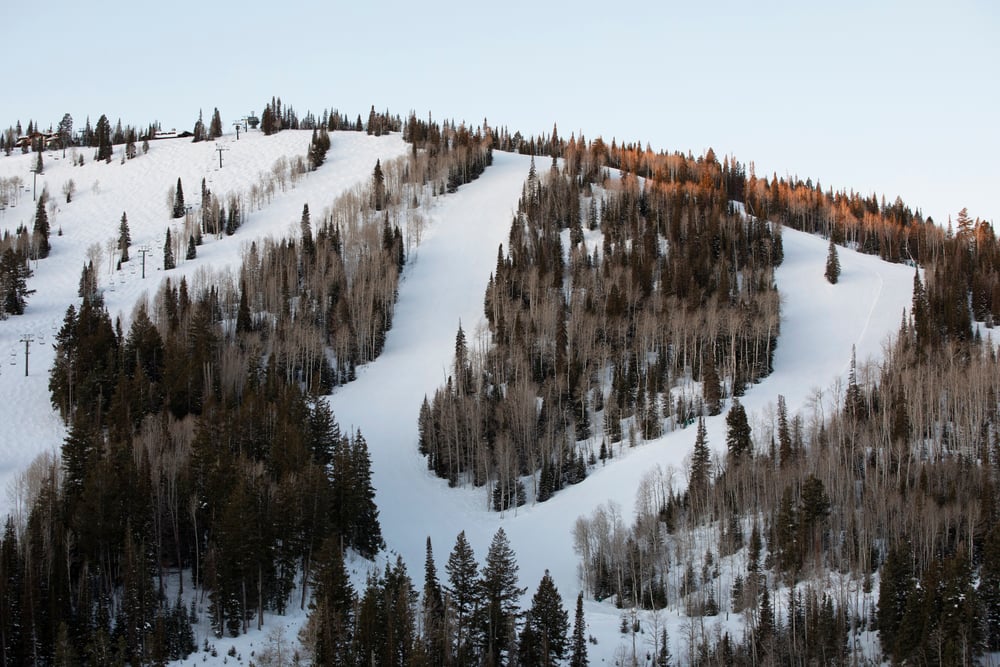 Just a short drive away from Daniels Summit lies the vibrant town of Park City, a haven for summer enthusiasts. If you're looking to expand your horizons and explore beyond our offerings, Park City has a wealth of activities. Lace up your hiking boots and embark on scenic trails that wind through alpine meadows, towering peaks, and picturesque canyons. Mountain biking enthusiasts will find their paradise on the vast network of thrilling trails that cater to all skill levels.
For those seeking a more leisurely experience, Park City offers world-class golf courses. Tee off amidst stunning mountain backdrops. If fishing is your passion, cast your line into pristine rivers and serene lakes. Seek the thrill of a catch while surrounded by nature's tranquility. Park City truly has something for everyone.
Unbridled Joy: Wrapping up the Journey of Horseback Riding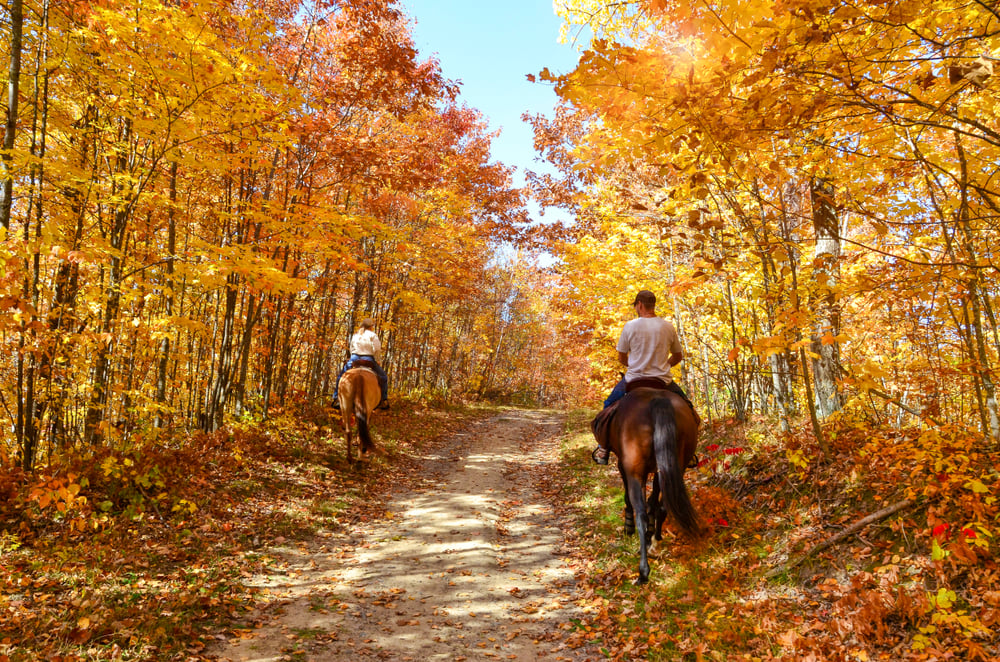 Our Horseback riding lessons in Utah let you connect with nature while experiencing the thrill of riding and making lasting memories. Whether you're a novice or a seasoned rider, Daniels Summit offers a safe and pleasurable experience for all.
Pack your sense of adventure and join us at Daniels Summit as we embark on a journey through Utah's majestic wilderness.