Welcome to Utah, the Beehive State! Known for its diverse landscapes, rich cultural heritage, and adventurous outdoor scene, Utah is a state that never ceases to amaze.
Utah's climates range from the snow-capped Wasatch Range to the sun-soaked Great Salt Lake. In this blog post, we'll explore 10 facts about Utah that truly make it unique.
1. Utah's Unique Climate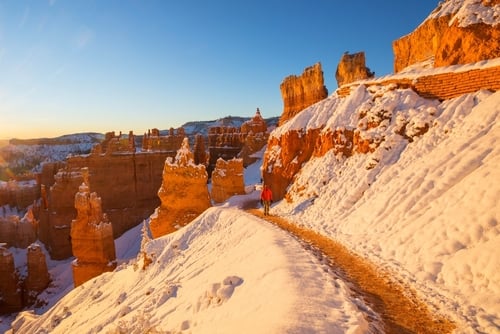 Utah's climate is as diverse as its landscapes. It exhibits snowy peaks in the Wasatch Range and windy dunes in Little Sahara.
The state experiences all four seasons: hot summers, colorful autumns, snowy winters, and vibrant springs. This varied climate makes Utah a year-round destination for outdoor enthusiasts.
Each season offers unique beauty and adventure, whether skiing, hiking, or exploring canyons. The state's climate also contributes to its diverse flora and fauna, making it a haven for wildlife enthusiasts.
2. The Outdoor Adventure Scene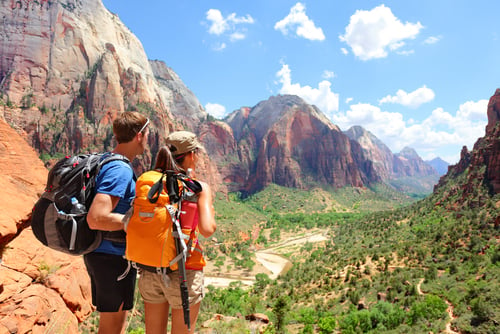 Utah is an adventurer's paradise. With its 'Mighty Five' national parks, numerous state parks, and vast wilderness areas, Utah offers endless opportunities. Whether you enjoy hiking, camping, rock climbing, or mountain biking, Utah has it all.
Utah's world-class ski resorts like Park City and Snowbird become a playground for snowboarders and skiers in winter. The state's diverse landscapes provide the perfect backdrop for various outdoor activities.
Whether you're canyoneering in Zion National Park or mountain biking in Moab, Utah the best outdoor adventures in the country.
And it's not just the variety of activities that makes Utah a top destination for outdoor enthusiasts. The state's commitment to conservation and sustainable tourism ensures that future generations can enjoy and preserve these natural playgrounds.
Related Reading: Park City Winter Activities: Spend a Day Off the Slopes!
3. Utah's Stunning Natural Landscapes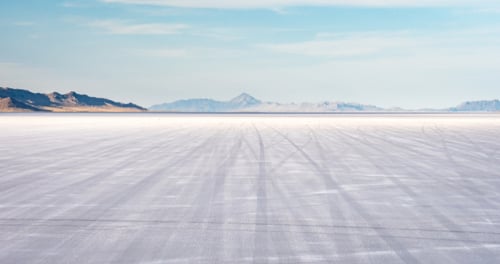 Utah's natural landscapes are awe-inspiring, from the iconic Delicate Arches to it's majestic cliffs. Utah hosts unique geological formations like the Bonneville Salt Flats, southern Utah's red rock canyons, and the Wasatch Front's verdant valleys
Utah's stunning landscapes, from the High Uintas Wilderness's alpine meadows to the rugged San Rafael Swell, offer a visual feast.
These landscapes not only present incredible photo opportunities but also reveal Utah's extensive geological history. When you explore Utah, you step back in time, witnessing the ancient forces that sculpted this remarkable state.
4. The Rich Cultural Heritage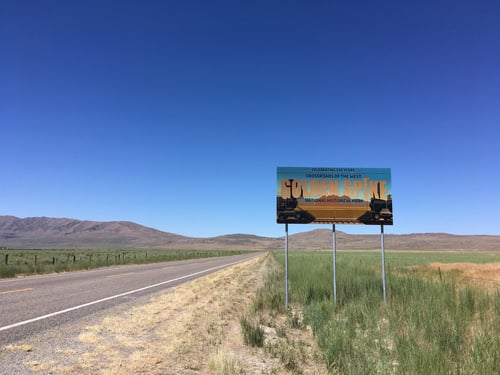 Utah's cultural heritage is deeply rooted in its history. The state is rich in Native American history, with ancient petroglyphs and ruins serving as a testament to its early inhabitants.
Significant in the U.S.'s westward expansion, Utah is marked by landmarks like the Golden Spike National Historic Site. Today, its vibrant arts scene, diverse communities, and numerous festivals enrich the cultural landscape.
Utah's culture comes out through Utah Symphony performances and innovative Sundance Film Festival productions. Its history lives today through traditional Native American powwows and lively Pioneer Day celebrations.
The state's cultural heritage reflects its diverse population, which includes Native American tribes, Mormons, and immigrants from around the world.
5. Utah's Thriving Food Scene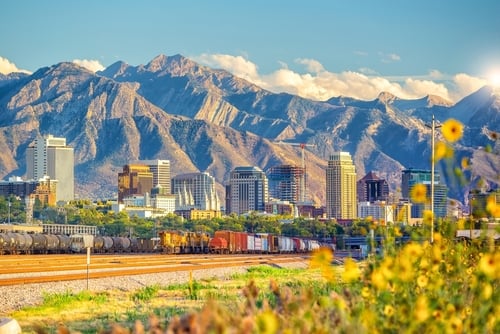 Utah's food scene is as diverse as its landscapes. Utah has diverse dining options, including farm-to-table restaurants in Salt Lake City and food trucks in Provo.
Its honey production contributed to the nickname "the beehive state". Cherries from the orchards of northern Utah, and craft beers from local breweries are other staples worth trying.
Whether you're a foodie or just a hungry traveler, Utah's culinary scene is sure to satisfy your palate. The state's restaurants and cafes offer a variety of cuisines, from traditional American fare to international dishes.
And it's not just the food that makes dining in Utah a memorable experience. Many restaurants and cafes in the state offer stunning views of Utah's landscapes, making your meal a visual feast. Whether you're eating at a fancy restaurant or a food truck, dining in Utah is an experience you shouldn't miss.
6. Utah's Influence on Film and Television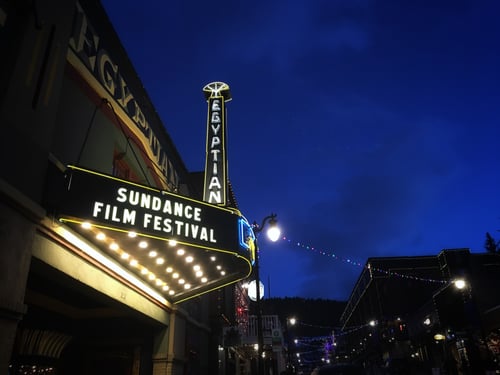 Utah's stunning landscapes, including its red rocks and sand dunes, have long been a favorite among filmmakers. Utah stars as the backdrop for numerous films and TV shows, from classic Westerns to popular series.
The Sundance Film Festival in Park City happens annually. It highlights Utah's significant role in the movie industry. Filmmakers and movie lovers from all over the world attend the festival. Utah's popularity as a filming location isn't just due to its natural beauty. It also boasts advanced production facilities, a skilled workforce, and a supportive film commission. With film incentives to attract productions, Utah caters to film buffs and filmmakers alike, offering a rich film and television industry.
Related Reading: Get to Know the Local Scene: The Best Breweries in Park City
7. The Beehive State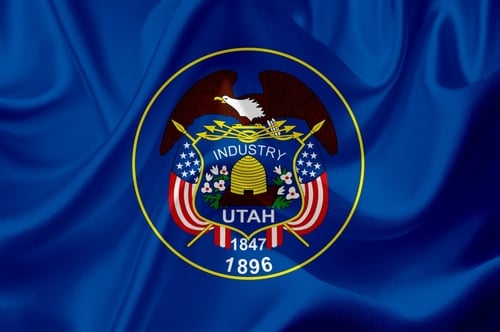 Utah's nicknamed "Beehive State" to symbolize the hardworking and perseverance of its residents. This moniker is a nod to Utah's early settlers, who worked tirelessly to make the desert bloom. Today, the beehive symbol decorates the state flag, seal, and other official insignia.
The beehive symbolizes the qualities of industry, perseverance, thrift, stability, and self-reliance – all virtues respected by the region's early settlers. These qualities remain a significant part of Utah's culture and identity, reflecting the state's history and vision for the future.
8. Utah's Pioneering Spirit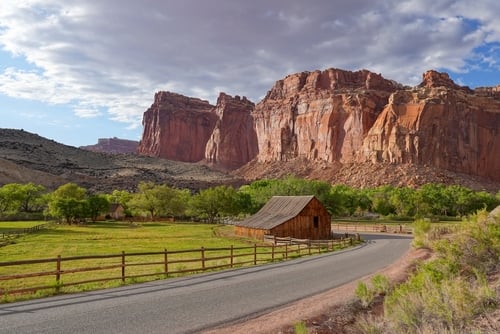 Utah's spirit of exploration began with its Mormon beginnings and continues with its advancements in technology and outdoor activities. This spirit thrives in Utah's start-up scene, its leadership in environmental conservation, and its commitment to community and inclusivity.
Always pushing boundaries, Utah has achievements like launching the nation's first electric bus fleet and leading in digital government services. With a pioneering spirit, strong community, and commitment to sustainability, Utah is a great place to live and visit.
9. Utah's Role in U.S. History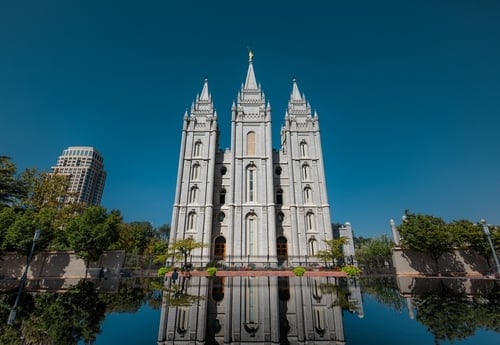 Utah played a crucial role in the U.S.'s westward expansion and became a state in 1896. Today, places like Temple Square and the Great Salt Lake show Utah's history. Utah brims with historical experiences. Visitors can explore pioneer history, discover ancient cultures, and learn about monumental events like the completion of the cross-country railroad.
10. The Friendly and Welcoming People of Utah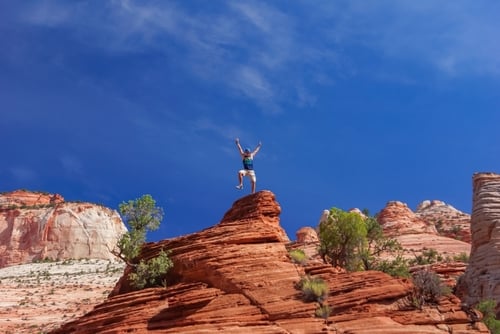 Last, but certainly not least, Utah houses friendly and welcoming people. Utahns are known for their hospitality, community spirit, and commitment to making their state a great place to live and visit.
Utah warmly welcomes you with its busy streets in Salt Lake and charming towns on the Wasatch Front. Or, hide away in one of its remote national parks.
This sense of community is a big part of what makes Utah unique. So whether you're a first-time visitor or a returning traveler, you will feel right at home in the Beehive State.
--
Utah offers stunning landscapes, a rich cultural heritage, a thriving food scene, and friendly people. If you love nature, history, or exploring, Utah will give you great memories and make you want to return.
So come and discover what makes Utah unique. Explore its national parks, discover its history, savor its culinary delights, and meet its friendly people. We're sure you'll agree that there's no place quite like Utah.
Start Your Adventure Today
For more information about Utah and its attractions, contact us at Daniels Summit. We're here to help you make the most of your Utah adventure.