Park City is an adventurer's delight. From the best ATV trails and snowmobiling escapades, to forest hikes and craft beer options, there's something for everyone.
Looking for a great Park City brewery? Look no further! We've compiled a list of some of the best breweries in the area, so you can explore and taste some of the finest local beers.
Whether you're a craft beer enthusiast or just looking to try something new, these Utah breweries are sure to please. Grab your friends and get ready for a fun day (or night) out exploring Utah's incredible beer scene!
Wasatch Brew Pub Park City: Fabulous Service and Surreal Outdoor Environment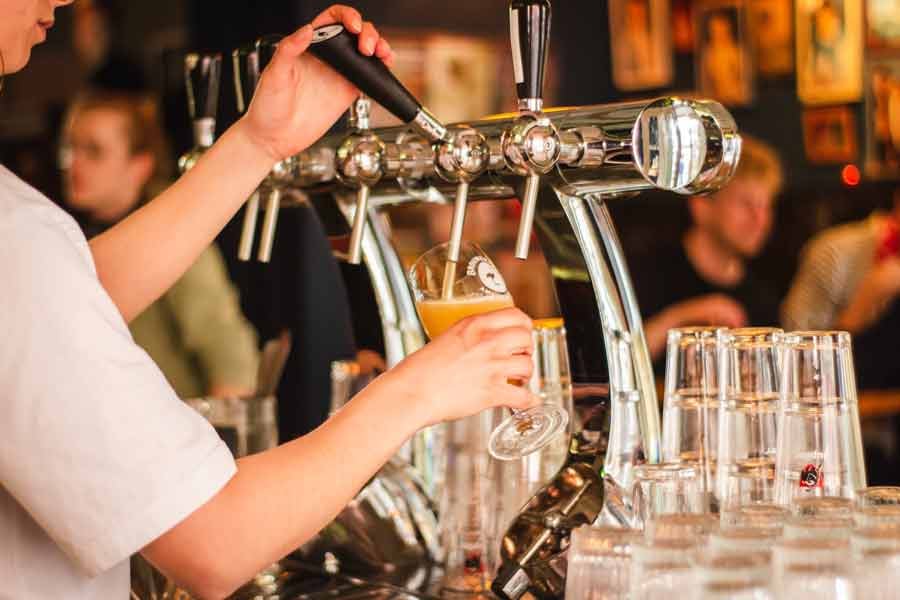 Located on the bustling Main Street in Park City, Wasatch Brew Pub is the place to unwind and enjoy a delicious meal and refreshing beer. Since 1986, the pub has been a local favorite, known for its tasty pub fare and award-winning craft beers. Options like the Wasatch Polygamy Porter and the Wasatch Apricot Hefeweizen draw a decent crowd of both locals and tourists alike. Come for lunch, dinner, or weekend brunch! Wasatch Brew Pub also offers private event space and a dog-friendly patio. Don't miss out on a classic pub experience in the heart of Park City.
In addition to their popular brewpub, Wasatch Beers offers a range of exceptional beers crafted with quality ingredients and the brewmasters' passion. From seasonal offerings to 12-packs, Wasatch Beers can be found at their in-house package agency and select retailers. Discover the perfect beer for any occasion with Wasatch Beers.
Heber Valley Brewing: A Lively Local Hangout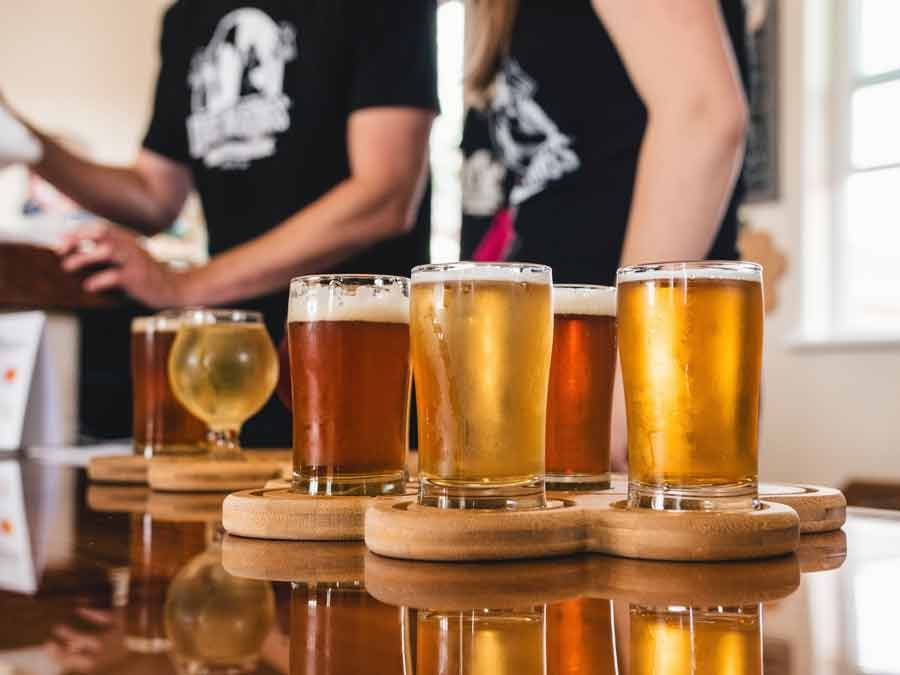 If you're looking for a lively local hangout, Heber Valley Brewing, (right near Daniels Summit) is the place to go. This microbrewery offers a rotating selection of craft beers and a delicious pub grub menu. The laid-back atmosphere makes it the perfect spot to relax after a long day on the slopes or trails.
At Heber Valley Brewery, the team is always experimenting with new and exciting brews. When they have additional fermentation space, they sometimes release high-point beers (above 5% ABV) in cans. These limited-edition beers go fast, so make sure to follow the brewery on Facebook and Instagram to stay up-to-date on the latest releases.
In addition to its special releases, the brewery also offers a range of delicious menu options. Some examples of what you can expect to find include the Cold Fusion Kolsch, a clear and crisp ale with 17 IBUs. For something a little hoppier, try the Lone Pine, an approachable pale ale with a unique pine character and 37 IBUs. For those who like a fruity twist, sample the Brambles Saison, a Belgian-style ale aged on blackberries for a hint of tartness. Stop by Heber Valley Brewery to taste the best of what they have to offer.
For a deeper dive into the brewery, tours are also available. So be sure to check it out next time you're in town!
Offset Bier: An Unexpectedly Uplifting Experience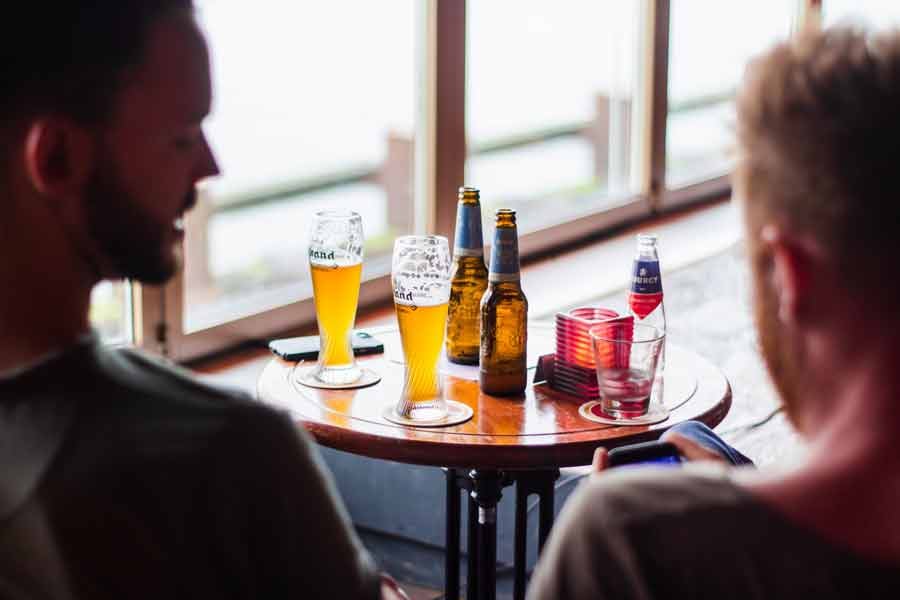 Offset Bier is a bit of an anomaly in the Park City brewpub scene. It can be easy to miss if it's your first time visiting, but the hunt is worth it. The hop-centric brewery offers lagers of precision and character that rival their German, Czech, and US counterparts.
Nestled inside a large, nondescript building in a maze-like parking lot, Offset Bier is a hidden gem. The staff is warm, fun, and knowledgeable. Paired with the modern yet cozy atmosphere, this brewery has become a Park City hot spot. It's no wonder why– the beer speaks for itself. Their commitment to quality is evident in the freshness of each drink. All their beer is perfectly crafted to ensure a unique and unforgettable experience.
Their IPAs and LIPAs showcase hop varieties and are made with great attention to detail. Those who visit recognize the passion and talent a crew must have to craft their beer with both hops yet also a smooth, satin finish. Most of their beers are available in 16 oz. cans, which are just as fresh as their draft beer. Visitors specifically rave about their IPA with New Zealand hops, which offers a smooth, velvety finish that you won't find in many other IPAs and pale ales. For a truly unique beer experience, visit Offset Brewing.
Talisman Brewing Company: An Authentic Adventurer's Haven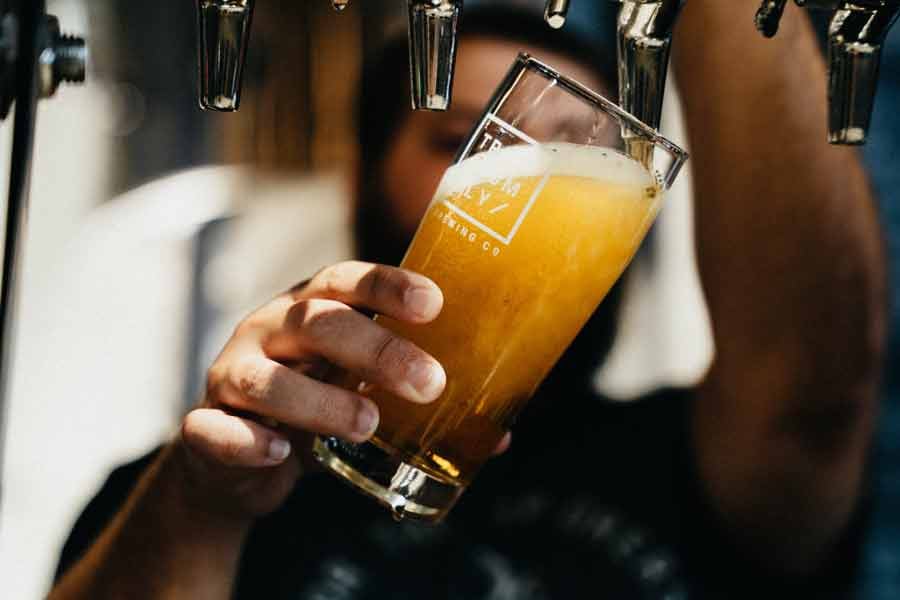 If you are looking for a local experience with friendly beertenders, look no further than Talisman Brewing Company. This Park City brewery is known for its small-batch, handcrafted beers that are perfect for quenching your thirst after a long day on the trails.
Talisman's beer list includes a variety of styles, from fruity sours to hoppy IPAs, so there's something for everyone. Their beers are brewed using high-quality ingredients and traditional brewing methods to ensure full flavors and consistent quality. They have a taproom that is dog-friendly, and their beers are available to go in order to make every experience as convenient as possible. If you came hungry, they've got you covered with a menu of hearty pub grub.
Talisman Brewing Company offers a range of exciting menu options, including Comin' In Hop, an award-winning Indian Pale Ale. This unfiltered session IPA is triple dry-hopped to produce big aromas and flavors of citrus, pine, and tropical fruits, with 55 IBU. Udder Chaos is a chocolate milk stout made with real cacao nibs for a smooth, sweet brew with notes of chocolate, coffee, and cream.
So whether you are looking to refuel after a big day or just enjoy a cold one with friends, Talisman Brewing Company is the perfect place to do it.
Related Reading: Park City Weekend Getaway: 11 Must-Try Activities for an Unforgettable Experience
SaltFire Brewing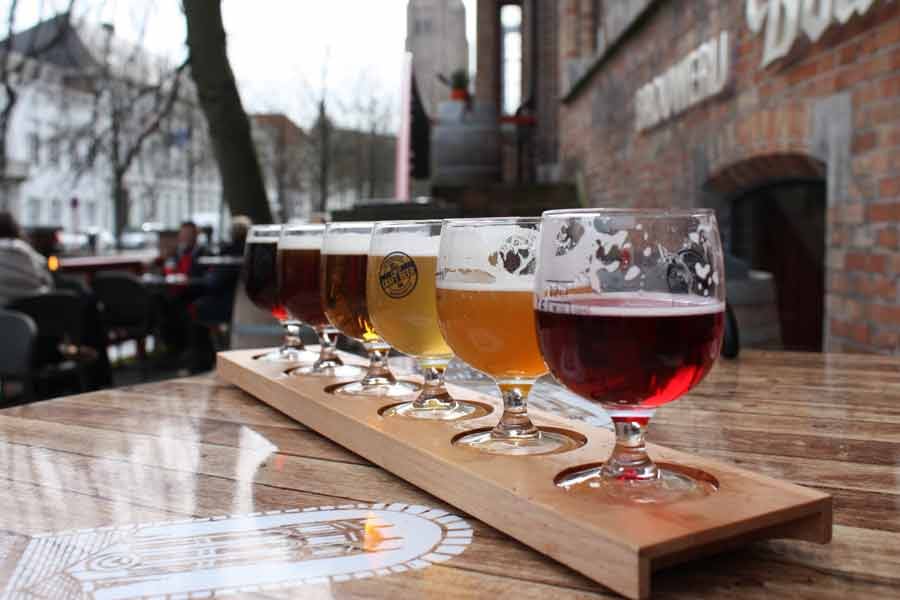 SaltFire Brewery was started by and for those who appreciate true craftsmanship. Their beer focus is on small-batch, experimental brews. They've got a wide range of styles on tap, from IPAs and stouts to sours and fruited beers. There is a method to their madness, and this place attracts plenty of visitors every day.
Saltfire Brewing offers a great atmosphere and great beers. Their menu has a range of unique and delicious brews. Some of their most popular beers include a barrel-aged Imperial Dirty Chai Stout with a bold 9.3% ABV. Next is Charlotte Sometimes, a blonde ale with a crisp 5.2% ABV with a light feel. For a classic German-style beer, sample Füry Kölsch, a refreshing Kölsch with 6.3% ABV. If you are staying in Park City and do not want to drive out to Salt Lake City to try SaltFire's beers, do not worry. They distribute their beers to a variety of locations in Park City, including Boneyard Saloon and Wine Dive, Blind Dog, Shabu, Bartolo's, and The Bride Cafe and Grill, to name a few.
Bohemian Brewery
If you're looking for a brewery with a more laid-back vibe, then you'll want to check out Bohemian Brewery. This local favorite has been around for over 20 years and is known for its outstanding beer and delicious food.
Bohemian Brewery has been crafting Utah's finest lager beers since 2001. Bohemia is known to be the birthplace of lager brewing, and The Bohemian Brewery beers are steeped in tradition and heritage. Originally from Czechoslovakia, founders Joe and Helen Petras brought the old-world techniques of European lager brewing to Utah. Rather than offering a wide range of craft beers, the Petras focus on what they know best: their Czech heritage and the European lagers. They continue to perfect their art every day.
Their menu offers a balance of old-world European specialties, pub classics, and American favorites. Try the delicious Chicken Wings, fried and served with BBQ sauce, celery, carrot sticks, and bleu cheese dressing. Or, sample the Fried Calamari, served with red onion, bell peppers, and chipotle aioli.
Bohemian Brewery also offers a range of soups, desserts, pizzas, entrees, and salads. Additionally, no visit to Bohemian Brewery is complete without trying their signature 1842 Czech Pilsener Lager. First brewed in 1842, this golden lager is the perfect balance of Czech Saaz hops and pale pilsner malt.
For beer starters, you can sample their signature 1841 Viennese Amber Lager, an Austrian original with an earthy, lasting toasty finish.
For those who prefer something a little darker, try the Cherny Bock Schwarzbier. This German-style Schwarzbier is brewed true to the regional style of northern Bavaria. The dark, aromatic brew offers subtle hints of coffee and chocolate, making it a truly unique and delicious beer. Go taste the best of what Bohemian Brewery has to offer.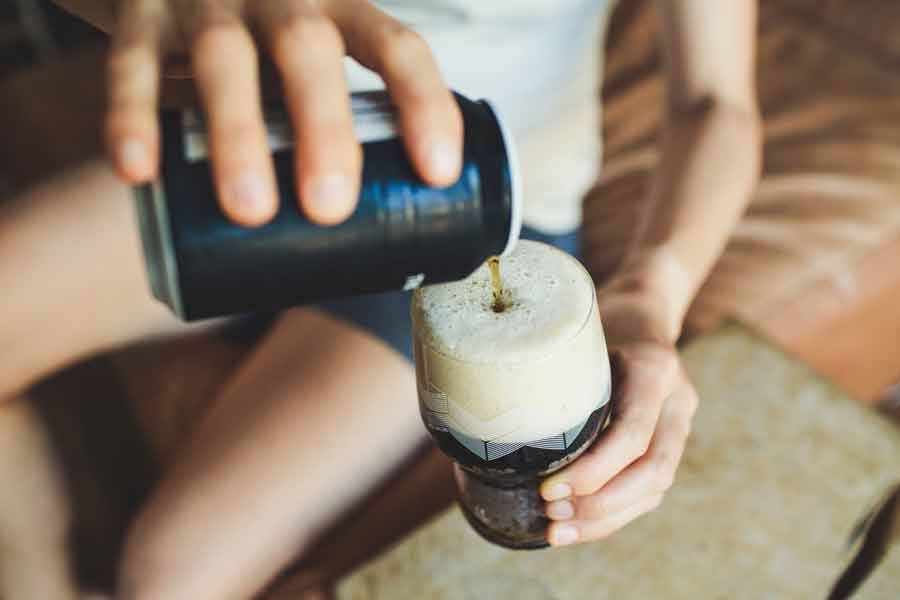 Conclusion
There are plenty of breweries to be found around Park City, and both their popularity and quality continue to grow. Therefore, you don't have to go far to find a great brew. Whether you are looking for a hearty stout to warm you up on a cold winter day or a refreshing IPA for a summer afternoon, you'll find what you're looking for among Park City's local breweries. You can book your lodging at Daniels Summit to sample the best of Park City. Additionally, visitors like to take advantage of the winter season. Try out our snowmobile tours during your stay. Still have questions? Feel free to contact us anytime.