Park City, Utah, is not just a haven for outdoor enthusiasts, but also a vibrant hub for year-round events. From farmers' markets to music festivals, Park City is teeming with activities that cater to diverse interests.
If you're planning a trip to Utah soon, mark these events in Park City on your calendars! There's fun for everyone year-round.
A Kaleidoscope of Park City Events

The term "events" in Park City encompasses a wide array of activities. These events cater to different interests and tastes, ensuring there's something for everyone.
Music Enthusiasts: Immerse yourself in the city's music festivals and concerts, featuring both local and international artists.

Food Lovers: Explore the farmers' markets, which offer fresh, locally-sourced produce and artisanal products.

Arts and Culture Aficionados: Attend numerous art festivals, film screenings, and theater performances.

Sports Fans: Participate in or watch various sporting events, including ski competitions and marathons.
These events not only provide entertainment but also foster a sense of community among the residents and visitors. They are a testament to the city's rich culture and its commitment to providing diverse experiences.
Related Reading: Our Top 5 park City Restaurants & Bars
Annual Highlights: Park City Events
The city is a hub of vibrant and diverse events that take place throughout the year. Each event offers unique charm and a chance to experience the lively culture and beautiful surroundings.
Deer Valley Music Festival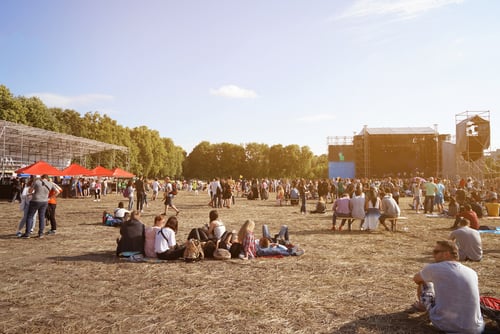 The Deer Valley Music Festival at Deer Valley Resort is a highlight of the summer season in Park City. The Utah Symphony hosts a series of concerts with different types of music, like classical and pop.
The festival usually takes place at the Snow Park Outdoor Amphitheater, providing a unique experience of enjoying music under the stars. The festival also features guest artists from around the world, making it a must-visit event for music lovers.
Park City Live Events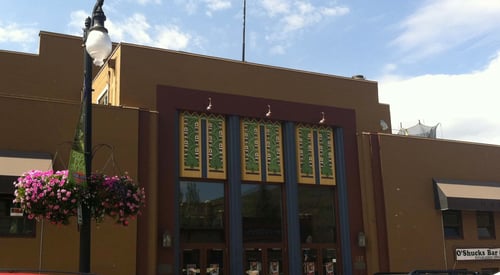 Park City Live is a premier music venue situated in the heart of the urban center. Throughout the year, it hosts a diverse range of concerts featuring acclaimed artists from various genres. The intimate setting and exceptional acoustics make it highly favored among performers and attendees alike.
The venue hosts exclusive gatherings during the Sundance Film Festival, establishing itself as an entertainment hub. Enjoy exceptional music experiences tailored to your taste, be it rock, pop, country, or electronic music.
Park City Farmers Market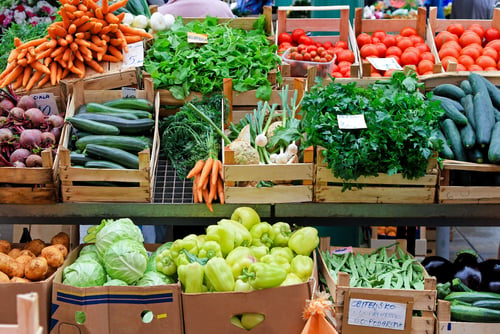 The Park City Farmers Market is a weekly event that takes place every Wednesday from June through October. Here, you can find a wide variety of fresh produce, artisan bread, prepared foods, and handmade crafts. It's a great place to support local farmers and artisans while enjoying the community atmosphere.
The market also features live music and special events, making it more than just a shopping destination. It's a vibrant gathering spot for locals and visitors alike. This Farmers Market is a must-visit for buying fresh ingredients or taking a leisurely stroll.
Utah Concerts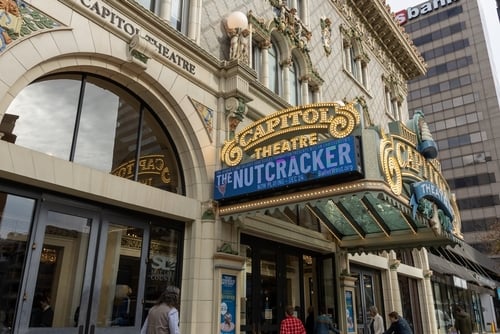 Utah, particularly Park City, hosts a number of major concerts throughout the year. Music lovers have numerous options, from USANA Amphitheater's summer series to the Twilight Concert Series in Salt Lake City. These concerts feature a variety of artists and genres, ensuring there's something for everyone.
The concerts also offer a unique opportunity to enjoy live music in beautiful outdoor settings, adding to the overall experience. Check out the concert schedule in Utah to enjoy your preferred music genre.
Related Reading: The Ultimate Holiday Bucket List for Park City, Utah
Beyond Events: Exploring Park City's Attractions
Apart from these events, you'll also find a range of other activities. Visitors can explore historic Main Street, indulge in outdoor activities, or relax at one of the many spa and wellness centers. The city's vibrant dining scene is also worth exploring.
Planning Your Journey to Park City's Events
When planning your visit, it's important to consider a few things. First, check the dates and schedules of the activities you're interested in. Some events, like Deer Valley Music Festival, last several weeks, while others, like Park City Farmers Market, occur weekly.
Next, consider the weather. Summer events are warm, but evenings can get chilly, so bring a jacket. For winter occasions, make sure to dress warmly and wear appropriate footwear.
Finally, make the most of your visit by exploring other attractions in the area. Whether skiing in the winter, hiking in the summer, or dining at a local restaurant, there's always something to do in this vibrant city.
These yearly events offer a unique blend of music, food, and culture. They provide an opportunity to engage with the community, enjoy local produce and crafts, and experience world-class performances. Start planning your visit and immerse yourself in these unforgettable experiences.
--
For more information about events and activities in Utah, consider visiting Daniels Summit Lodge. If you've attended any of these events or have any questions, feel free to share them in the comments section below. We'd love to hear from you!